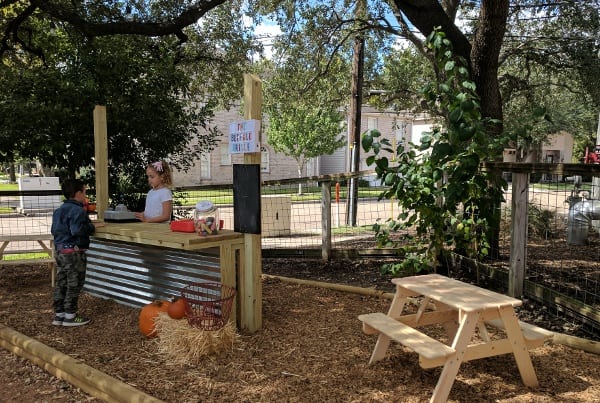 Address:
4080 Bissonnet St, Houston, TX 77005
Look what's new at Buffalo Grille!
On the patio, kids can run their own restaurant. There is a new counter in the play area, with a cash register, play food, chalk board and small picnic benches. And I hear that a kids kitchen is coming soon.
Buffalo Grille on Bissonnet has always been one of our favorite places. It's casual, breakfast is served all day and the tea is highly caffeinated.
We have always liked the patio but now it's great for kids. There are tables, umbrellas for shade and the fun new play area.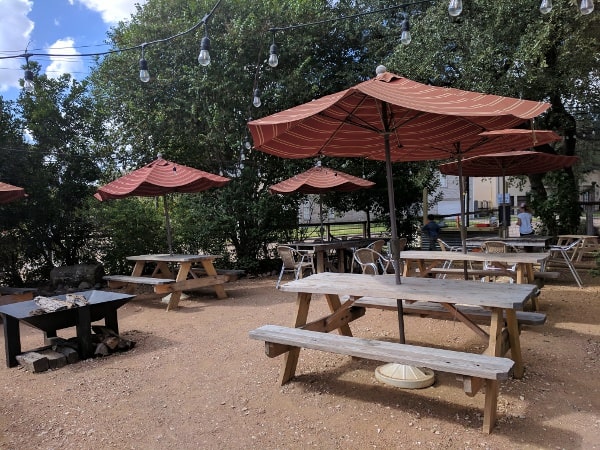 At Buffalo Grille, you order at the counter, fill your drink and take a seat. Once the food is ready, you go grab it… or the staff will bring it to you if your arms are full. We usually sit on the fenced in patio, eat our food and then head to the park.
This location is very close to Judson Park… so stop by and climb the giant boulder slide when you are done with your meal!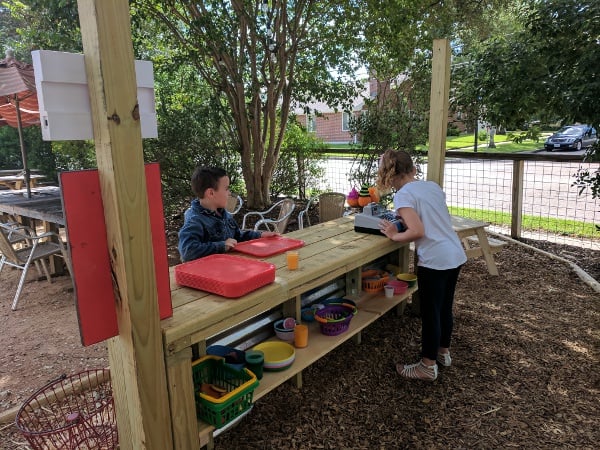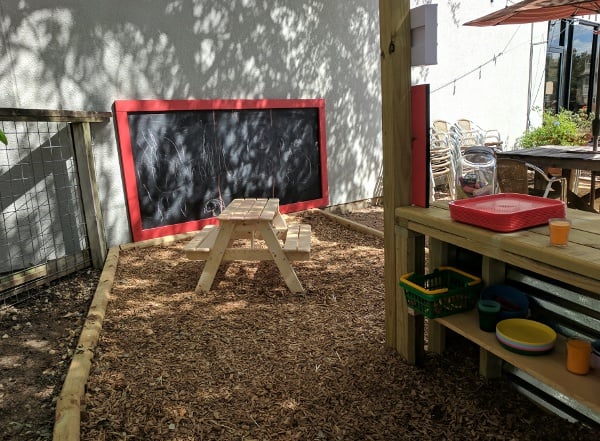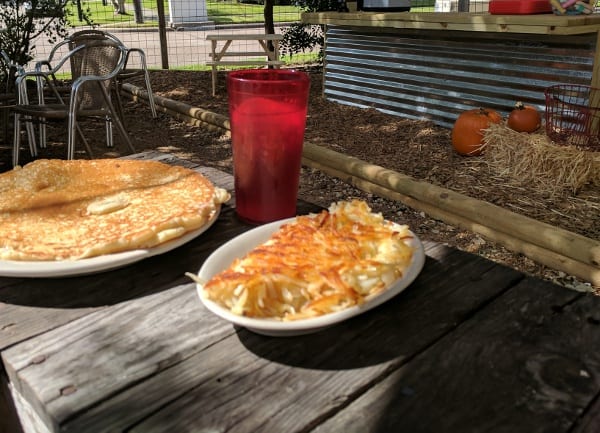 Find more Houston area restaurants: