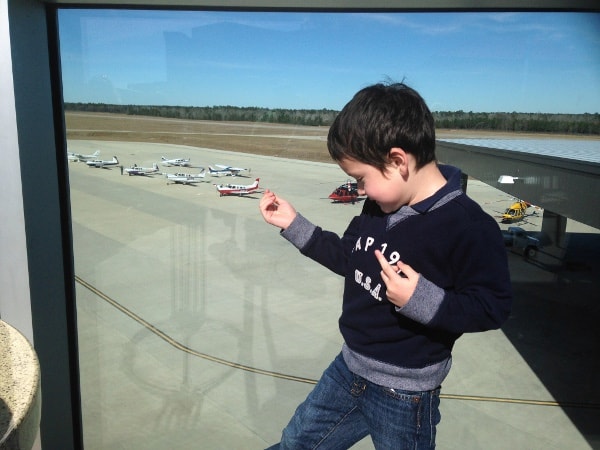 Oh, this place is good for little aviators! The
Black Walnut Cafe
 in Conroe is located inside the Conroe-North Houston Regional Airport!
Go inside the airport, ride up the elevator and eat lunch as you watch the planes and helicopters!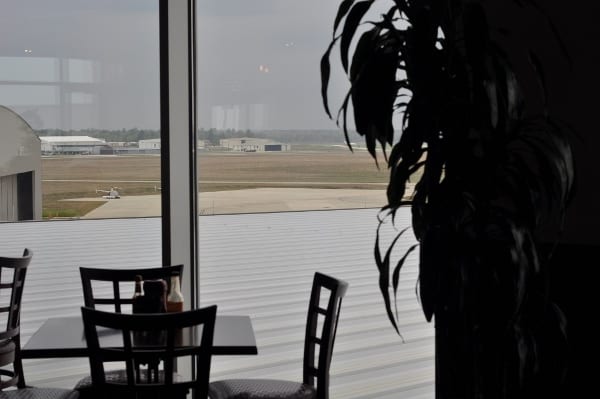 The Black Walnut Cafe is nice and new and has the food you would expect from Black Walnut. You can see our review of a Houston location
HERE
. What makes this one great is the view!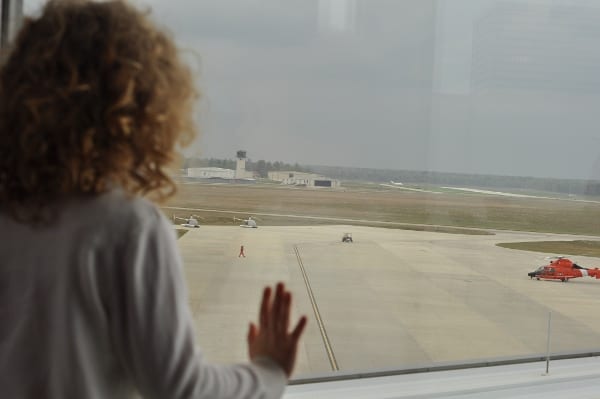 Order at the counter and take the seat along the big windows or on the sunny patio. Watch the planes and helicopters as you wait for your food.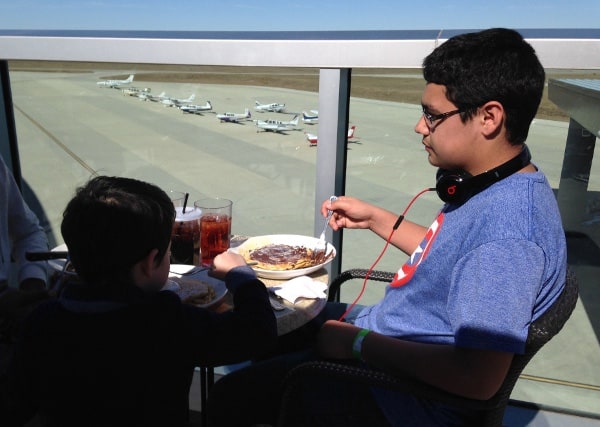 At Black Walnut you can get burgers, salads, tacos and sandwiches... or try the $100 hamburger, which comes with a $100 Gift Card.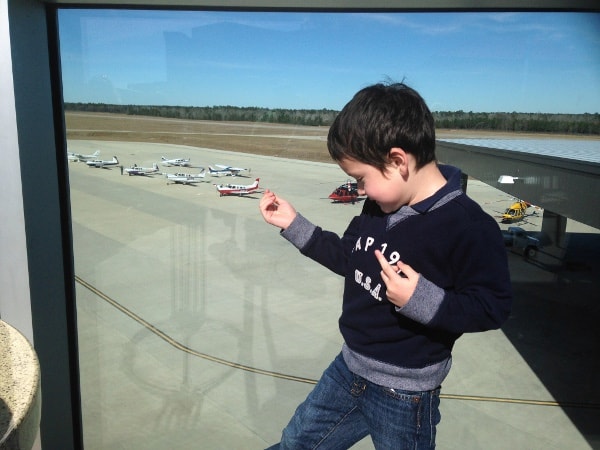 This restaurant is a lot like
Aviator's Grill
at Hooks Airport, but less hole-in-the-wall, more nice (but casual) chain restaurant, with an even better view of airplanes!
If your kids like airplanes, check out this restaurant!
Address: 2971 Hawthorne Drive, Conroe, Texas 77303