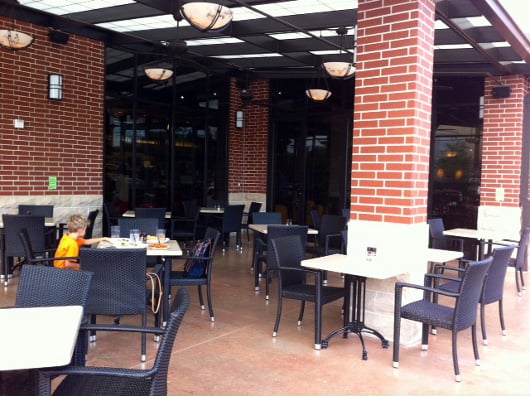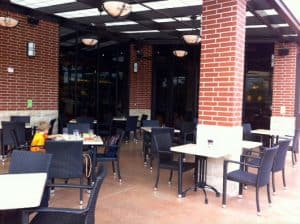 Address:  5512 Memorial Dr, Houston TX 77007 (Also located in Rice Village, The Woodlands, Sugar Land, Cinco Ranch)
Hours:  Mon-Thurs: 6.30am-10pm, Fri-Sun: 6.30am-11.00pm
Cost:  $-$$
Appropriate Age: Any Age!
Hi, this is Juliette! My husband, my son, almost 6, and I love going out to eat and we are sharing our restaurant finds with you.
This week we went to Black Walnut Cafe near Memorial park.
I really like the atmosphere which felt casual but a bit like a lounge too. I guess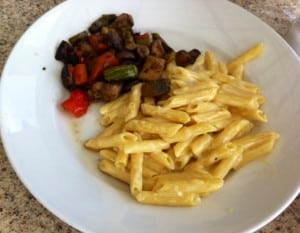 it was a perfect blend of casual for the family but appealing to the adults side too.
Black Walnut has a nice covered patio with fans and a fence so children can wander around the tables safely. And yes in the middle of July, on a cloudy evening, it was very comfortable outside!
For those with diaper bags, their bathroom is nice and has a clean changing table!
Let me get to the food now!! The menu has a bit of everything for everyone. I picked the BWC Gyro ($8.75), my husband the French dip ($10.00) and my son picked from the "little acorn" menu: mac and cheese and roasted vegetables ($5.00).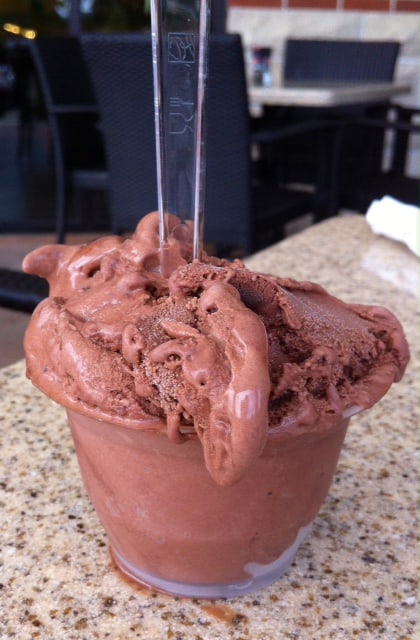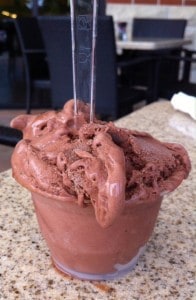 The food was fresh, delicious and service was quick. And this week we saved some room for dessert because their gelato looked really appetizing and mouthwatering and we had to have some! It was worth it!
Black Walnut Cafe is a great place for an afternoon snack after playing at Memorial Park or after shopping if you are at Rice Village, one of their other locations.
And to add one more positive to all this, we forgot my son's backpack with his cherished baseball glove inside. As soon as we realized it, I called them and not only were they very courteous on the phone but they had found and put the backpack aside for us. Kudos to the staff and/or the customers for returning it!
One thing for sure, we will go back to Black Walnut Cafe! See you next week for another culinary adventure!