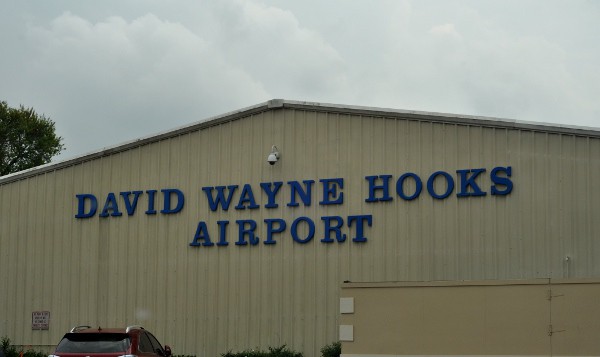 Inside the small Hooks Airport in Spring is a family friendly restaurant where kids can watch planes take off... It's
Aviator's Grill
!
Walk past the airport counter and to the restaurant... Order at the counter, fill your own drinks and take a seat by the large windows. It's easy and certainly not your ordinary lunch spot.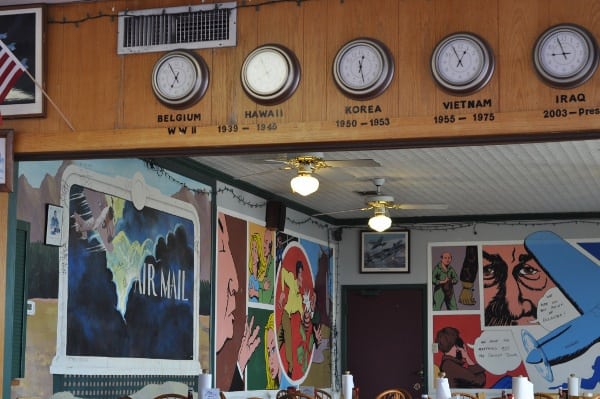 The walls are covered in big cartoon strip murals and there are two main rooms. It's more hole-in-the-wall than fancy restaurant, and service can be just a little slow, but there are AIR PLANES!
You know us and our restaurant reviews... we love anything that entertains the kids and lets us enjoy an iced tea for a few minutes. So the good food at Aviator's Grill was a great bonus!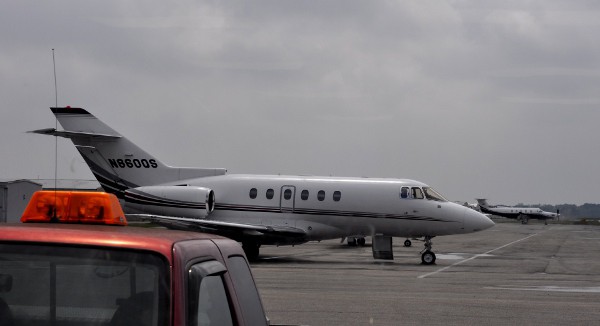 The kids meals are substantial (and check their
website
for great kids deals during the week) and prices are reasonable. The adult sandwiches are two-hand-ers and were done very well. I didn't have the chili... but it looked like almost everyone else did... so you might want to see what that's all about!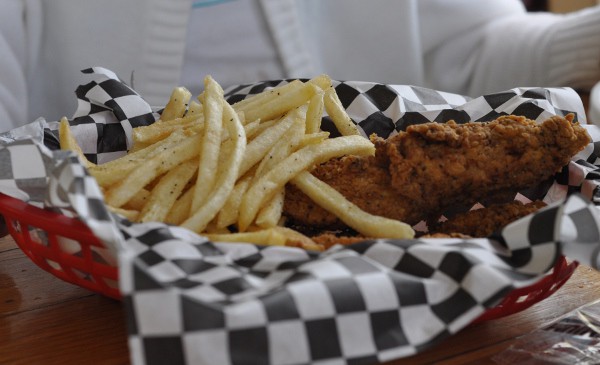 The kids enjoyed their trip to the airport (much like they love going to fire stations and the police museum) and the food was good.
I wish the airport trucks weren't parked so close to the restaurant windows... so we could have a better view of the planes... but we still saw plenty of activity.
(And don't let me forget to say that the restrooms are in the main airport and are clean and nicely done.)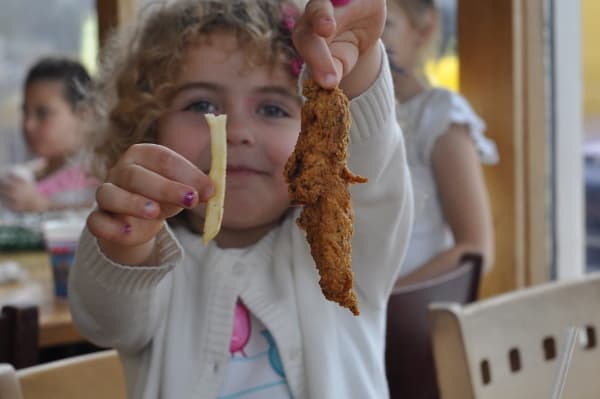 Just outside the airport, by the free parking lot, is a pond with ducks and about 1 million nutria. Take a look on your way in or out!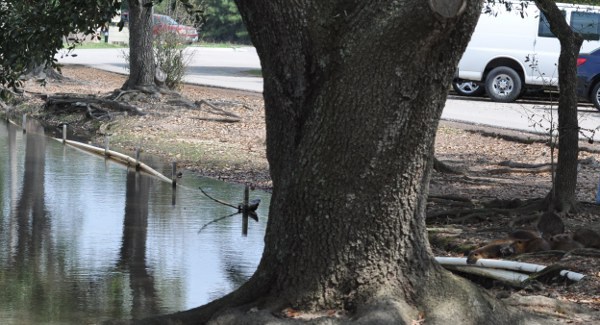 So, if you have a little airplane enthusiast, head to Spring to Hook's Airport! It's easy, good and not your usual lunch spot!
Address:  20803 Stuebner Airline Road, Spring, Texas 77379