Post updated 6/18/17.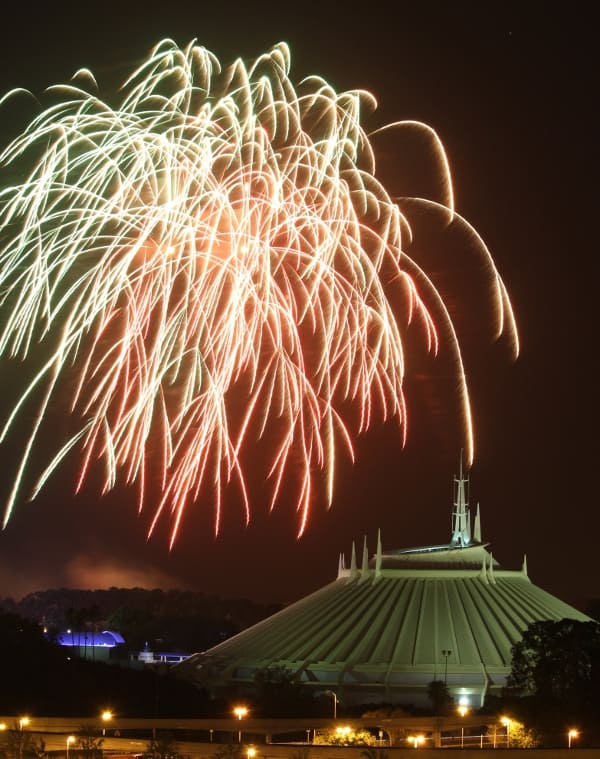 If you are like us, you've thought about a family vacation to
Walt Disney World
, but want it to be perfect. For the money and the travel, it's important to me that the visit be magical. Lucky for us, Emily with
365 Things to Do in Houston
 knows a lot about taking kids to Disney World!
As a kid my family visited Disney World and stayed at one offsite hotel... and I remember being very jealous as we cruised through the Disney Resorts on the monorail. Easy access to the parks, giant pools, lots of Disney magic... and quick trips "home" for parents with exhausted kids. So... I asked Emily for her recommendations on places to stay!
This post is on deciding the place to stay during your Disney vacation! So you can follow along, here are all 7 steps to planning your perfect vacation:
Step One – Decide on a date and length of stay!
Step Two – Decide on what age is best for your child's first Disney visit!
Step Three – Select the best place to stay near Disney! - Read below!
Step Four – Decide on the best Disney tickets to purchase. 
Step Five – Make the visit easier and consider the Dining Plan. 
Step Six – Pick our your Disney Experiences for the best visit ever. 
Step Seven – Make Disney reservations as early as possible. 
Step Three – Select the best place to stay near Disney!
I highly recommend staying on property at a Disney hotel. They are amazing! They have four different categories of hotels (value, moderate, deluxe, and deluxe villa), so there is a hotel to fit any budget and need. All categories provide great lodging, have fun themes, larger than life pool areas, and offer the convenience of free transportation to and from the Disney parks.
Some of the moderate hotels even have specialty rooms now, taking themes one step further (like a pirate themed room at the Caribbean Beach Resort, complete with pirate ship beds, or a princess themed room at Port Orleans Resort).
Their newest hotel, Art of Animation, is a "value resort" but it offers a great suite option providing three beds and two full bathrooms (including one queen size bed and bathroom being separated by a door so kids can have their own sleep space separate from parents).
These family suites come in 3 different Disney movie themes (Nemo, Cars, and Lion King) making it even more exciting for kids. Also, by staying on property, you can add the meal plan to your package (more about that later).
In addition, you get extra hours at the theme parks and complimentary transportation to and from the Orlando airport ("Magical Express").
Next time you visit the Disney World website, start with Where To Stay and browse through the various resorts to find the one (or ones) that appeals to you the most. Because there is a big jump in price with each of the categories, I would suggest narrowing it down to a category (value, moderate, deluxe, or deluxe villas) and I can give you my top choices for that level if you are interested.
Or if you narrow it down to a few resorts overall (across all categories), I can give you pros and cons for your choices. The guidebook also gives simple, great descriptions of the many hotels if you want another perspective.
If, after viewing the Disney World website, you decide the prices are a bit too expensive, one extra tip I have that's not included in the guidebook is renting a deluxe villa (also known as a Disney timeshare) through a private owner. This is the perfect way to enjoy all the added benefits and perks of staying at a luxury Disney resort, like the Animal Kingdom Villas, on a budget. You can find rates up to 60% off Disney prices on resale websites like SellMyTimeshareNow.com, and still gain the ability to stay right in the park. Disney timeshare villas are also available for sale through current owners, allowing you to own a piece of Disney and come back every year to your favorite resort for less.
If the meal plan does not appeal to you and you are interested in staying at a non-Disney hotel, we once stayed at an extremely nice Hilton, located adjacent to Downtown Disney. It also provides bus transportation and a few other perks that not all the nearby chain hotels offer, and it allows one to use "points" if desired - another great money-saving tip. However, you cannot get the meal plan or enjoy the "Magical Express" when staying at an "off property" hotel.
My favorite hotels to stay at with young children are the hotels located on the monorail adjacent to Magic Kingdom - the Contemporary (my personal favorite), the Polynesian Village, and the Grand Floridian. All three are considered Deluxe Resorts, and all three have (or will have) Villa accommodations - a great choice when traveling with extended family due to the room layouts and pricing.
All Disney property hotels provide complimentary transportation to and from all the parks. However, these monorail hotels have the most convenient form of transportation to Magic Kingdom (the favorite among the kids) and to Epcot, with bus rides to the other parks and locations around the resort.
Traveling with young children, I quickly realized that once they hit that point of exhaustion, you want to get back to the hotel as quickly and easily as possible. Also, if able to stay at one of these hotels, selecting a room with a Magic Kingdom view allows the family to watch the nightly fireworks show from your room.
I found this to be extremely beneficial with my three kids. We would return to our hotel and get ready for bed. The oldest child could happily "stay up" to see the fireworks, the middle child was able to stay awake long enough at least once to catch the show and then quickly get to bed, and the baby was already sound asleep.
Now as the kids are getting older, we have a little more wiggle room with evening activities, but nothing beats watching the fireworks from the comfort of your room after a fun day at the park.
My favorite place to stay now with older kids, is one of the Deluxe resorts near Epcot - Boardwalk, Yacht, or Beach Club. They are in walking distance (or a short boat ride away) to the back of Epcot and to Hollywood Studios.
Since the kids are older, they do better with walking. They also have a greater appreciation and love for Epcot and Hollywood Studios and enjoy going to those parks multiple times. You miss the hotel room views of the fireworks, but the kids are old enough to start staying out at night later anyway.