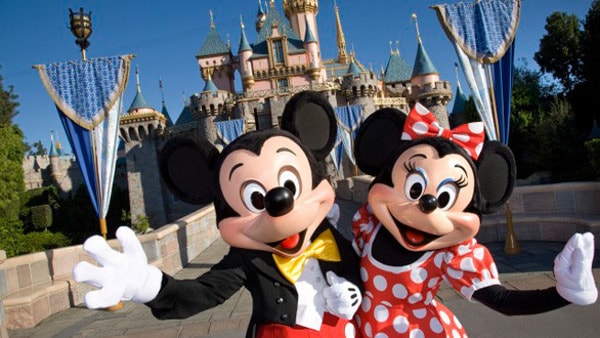 No long ago, Emily gave us
7 easy steps
 for making the most of our trip to
DisneyWORLD
... but what about
DisneyLAND
? Many of the tips, like the best age for a first visit, still apply... but Disneyland is a very different place and what do we need to know before making the long trip and spending the money?
Lucky for us, Houston Mom and Disney Travel Agent, Amanda, has the tips we need! She works for TMC Travel - The Mouse Connection and plans Disney trips for FREE.
Look below for the 6 Steps to a great DisneyLAND vacation!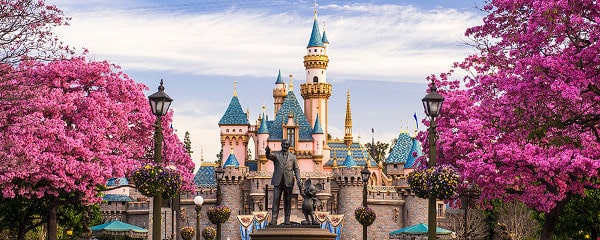 1. Know Where You're Going:
Disneyland
resort in Anaheim, California is made up of two theme parks. Disneyland Park is the first Disney park ever built and is home to the iconic Cinderella's Castle as well as 8 themed lands for you to explore. You'll find MainStreet U.S.A, Tomorrowland, Fantasyland, Mickey's Toontown, Frontierland, Critter Country, New Orleans Square,and Adventureland.
The second of the two parks is Disney California Adventure Park which also has 8 unique lands! You'll find Buena Vista Street, Cars Land, Grizzly Peak, Grizzly Peak Airfield, Paradise Pier, Pacific Wharf, "a bug's land", and Hollywood Land.
2. Stay Close:
The three Disneyland Resort Hotels (the Disneyland Hotel, Paradise Pier, the Grand Californian Hotel and Spa) are all the most conveniently located and put you right inside the magic! There are also some great "Good Neighbor" hotels that are within blocks of Disneyland Park and Disney California Adventure Park. There is a property for every budget and plenty of suite options for larger families!
3. Get There Early:
Arrive just prior to park opening and get your day started out right! Less crowds in the early morning means your family can see and do more in less time. Also take advantage of the Magic Morning hours that can get you into the parks even earlier if you are a guest of a Disneyland resort hotel or Good Neighbor property!
4. FASTPASS:
The current* fastpass system for the Disneyland Resort parks consists of machines that give you a paper "ticket" with a return time. You return to the designated ride during your assigned timeframe and enjoy the benefit of skipping the regular (standby) line. This is a great way to save time and not spend your whole day standing in line!
5. Take a Break:
I always suggest taking an afternoon break to swim, rest, and just get refreshed before heading back out for some evening magic! If you've purchased park hopper tickets you can start your day at one park and then head to another after your mid day recharge!
6. My #1 Disneyland Tip.....BE PREPARED
When people ask me what I do as a travel agent that specializes in Disney Vacations I tell them "I help people do Disney the prepared way"! I assist my clients in building the perfect vacation package, guide them through dining and fastpass choices, and make sure they have the latest and greatest Disney information.
Things are always changing and there is a LOT of outdated information on the internet. My clients are given the most updated information to make sure they save time and money while making memories!
Find me at MouseTrip and email me at amanda@goTMCtravel.com!
*The fastpass system mentioned as a tip above is slated to change over to the new Fastpass+ system (currently at Disneyworld in Florida). No date has been set for these changes, but they are coming.
Head over to MouseTrip to keep up to date on the latest and greatest Disney information and let me help you save time and money by doing Disney the prepared way!