Having fun with the family and exploring Houston can be easy! If you have a few hours, we have ideas on how to spend them with the kids.
In this Half Day in Houston series, find a place to park, play, explore and eat… all in one spot. Pick what you like or combine with another Half Day post!
In this adventure, ride the train, see the city from 60 floors up, explore miles of underground tunnels and find a mysterious red button.
Look below for a map of the walking route. Also note that some of this adventure needs to be done on a weekday, during working hours.
Park and Ride:  
For this urban Downtown adventure, take the METRORail to add to the fun. You can park anywhere along the line... the museum district can be congested but has several $5 lots along Binz.
If you don't have time for the METRORail today, just drive and park at Market Square Park. Metered street parking is available.
Explore: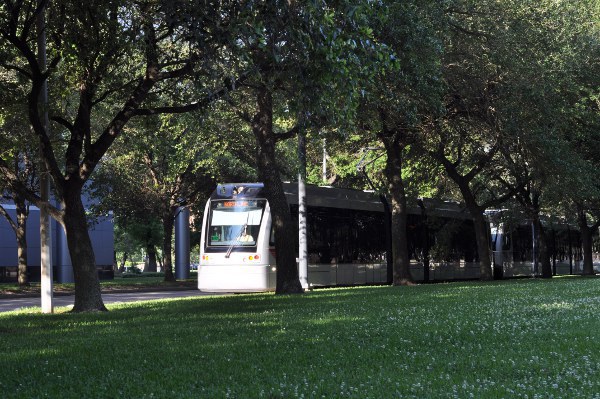 1. METRORail - $1.25 for anyone older than 5
Start the day off right by taking the train! It runs through the middle of Downtown Houston and is easy to navigate. Watch the video HERE to see how to find a station, purchase tickets at the station and get where you need to go.
Jump off at the Preston Station and walk west(ish) on Preston Street. (This is away from Discovery Green and towards the Downtown Aquarium, the Theater District and City Hall... See the maps below.)  All of this adventure is on this side of the tracks!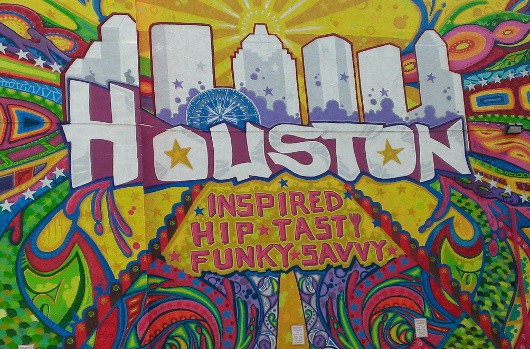 2. "Houston is Inspired" Mural - 907 Preston St Houston, TX 77002 - Free
Just a block or two down Preston, strike a pose in front of this "Houston is Inspired" Mural! It's just before Market Square Park, in a parking lot, and hard to miss!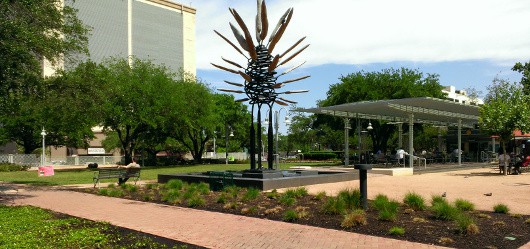 3. Market Square Park - 301 Milam Houston, Texas 77002 (Milam and Preston) - Free
On Preston, right next to the mural is Downtown's chillest park. While Discovery Green, on the other side of Downtown, is wild and exciting, Market Square is calm and peaceful. Beautiful landscaping, room to run in the grass, dog park and a Niko Niko's restaurant. This is the spot I recommend for lunch!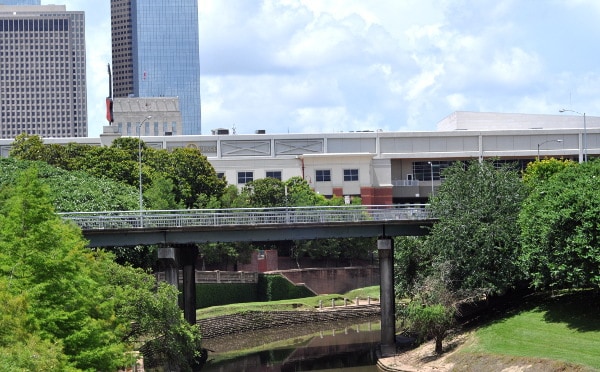 4. Mysterious Red Button - Preston Street Bridge, Preston and Smith, Downtown Houston - Free
After Market Square Park, keep walking away from the train tracks... in a few blocks, you'll be at the bridge over the bayou.
In the middle of the brick column on the south(ish) side of the Preston Street Bridge, is a little red button. When you press it, the water it bayou will bubble for several seconds. I realize that this is just a button and some bubbles, but if you are going to visit it, you really have all the materials you need for a great adventure.
First off, there is no sign above this little button. It is just a mysterious red button in the middle of Downtown Houston. You don't know whether you should press it or not. And if you do press it, what will happen? Where should you look? And say you see or hear the bubbles, what is causing it?
See the video HERE. Just note that sometimes people have trouble with the button working... the water levels could be too high or the mysterious button could mysteriously stop working. It's been working each time we've gone, just like the video... but please don't send hate mail if it doesn't! (Seriously, please don't.)
Hopefully the button is mysteriously working for you... and if you are tired at this point in the adventure, head back to the train and consider it a great trip. If you have the energy, I have two more stops for you!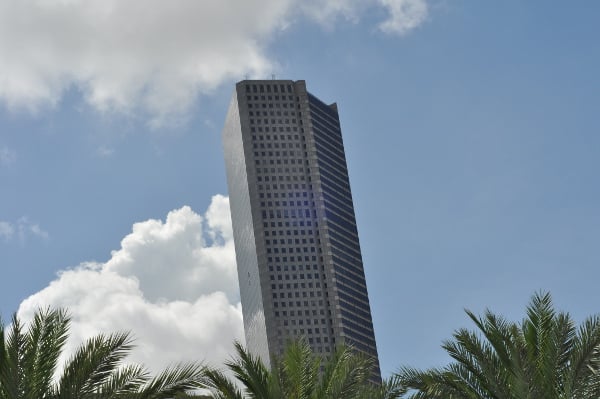 5. UPDATE: The Observation Deck is NOW CLOSED to the public.
 JP Morgan Chase Tower Observation Deck - 600 Travis, Houston, TX 77002 - Weekdays Only - Free
Head back on Preston Street, to Market Square Park, and turn south(ish)/right on Travis Street. In two blocks you will be at the doorsteps of the tallest building in Downtown Houston... and the public can travel up to the sky lobby during working hours!
Just go in to the lobby, tell the guards where you want to go and they will point you to the right elevators. These race up 60 floors and open to a view of the city.
Go HERE to find the video.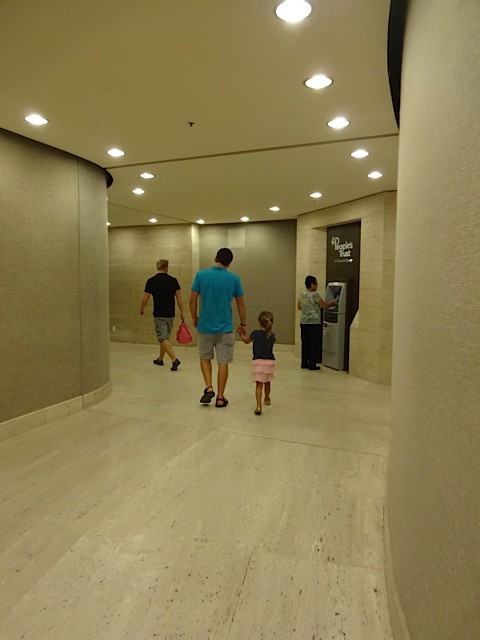 6. Miles of Tunnels - Under Downtown Houston, See MAP - Weekdays Only - Free
Since you've been on top of the city... you might as well go under it.
Under Downtown Houston there is a 7 mile, climate controlled, system of tunnels linking office buildings, hotels, banks, restaurants, retail stores and the Theater District.   Go HERE for a map. These tunnels are usually open to the public from 6:00am – 6:00pm on weekdays.
The tunnels contain food courts, gift shops, banks, copy centers and more and are mostly located in the basement part of office buildings.
You can get to the tunnels from street level stairs/elevators and inside many towers in Downtown... including the JP Morgan Chase Tower.
After viewing the observation deck, find the escalators down to the tunnels and wonder around. Maps are on the walls... and if you are not confident in where you are headed, just look around and go back to where you started.
Eat: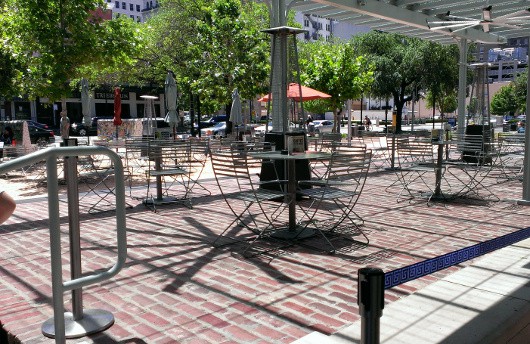 If you haven't eaten in the tunnels, walk back to 
Market Square Park
where you will find
Niko Nikos
in a little kiosk. Enjoy your food under the pergola and fans!
Enjoy your half day in Houston with the kids! You can find more adventures HERE. (This Houston History Adventure is very close by!)
Downtown Walking Map:
METRORail Red Line Map: