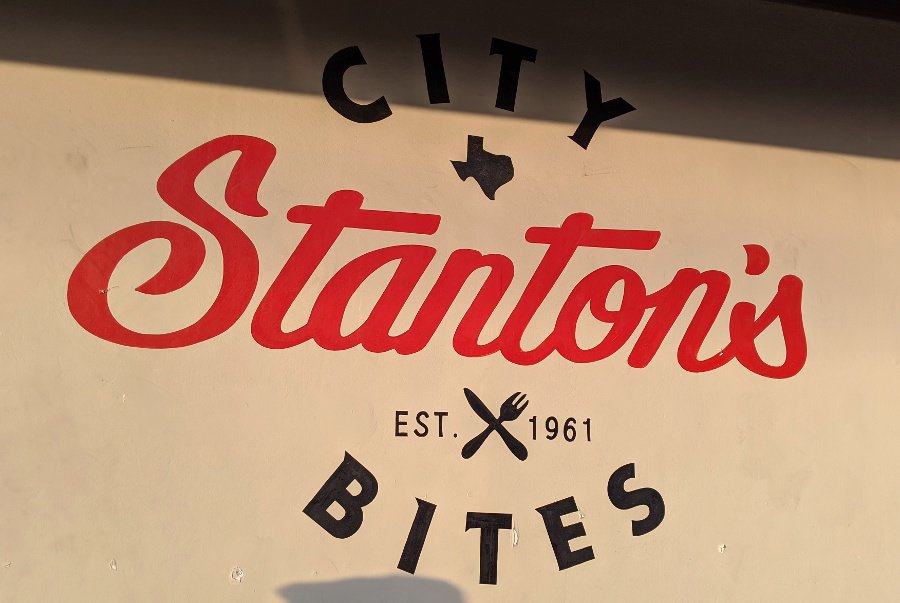 Address: 1420 Edwards St, Houston, TX 77007
Go back in time at Stanton's City Bites!
This restaurant started as a family-run grocery store and turned into a restaurant that serves made-to-order burgers.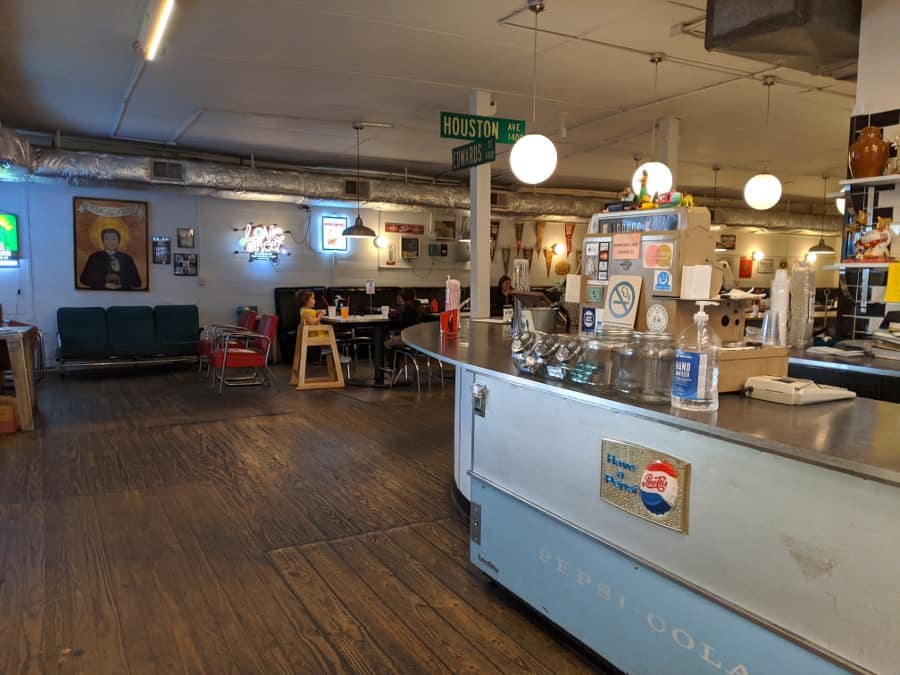 Located between Downtown and the Heights, Stanton's City Bites is in a big white house. We might have missed it, but saw the bright new mural along the Houston Avenue side.
There is a tiny lot but free street parking along Edwards Avenue. (And if you just kept driving down Edwards, you'd find Statesmanship Park!)
The restaurant is a super casual hole in the wall with good burgers. There is no kids menu but, it's a burger joint, so there are plenty of items my kids will eat. You order at the counter, find a seat and the food comes to you.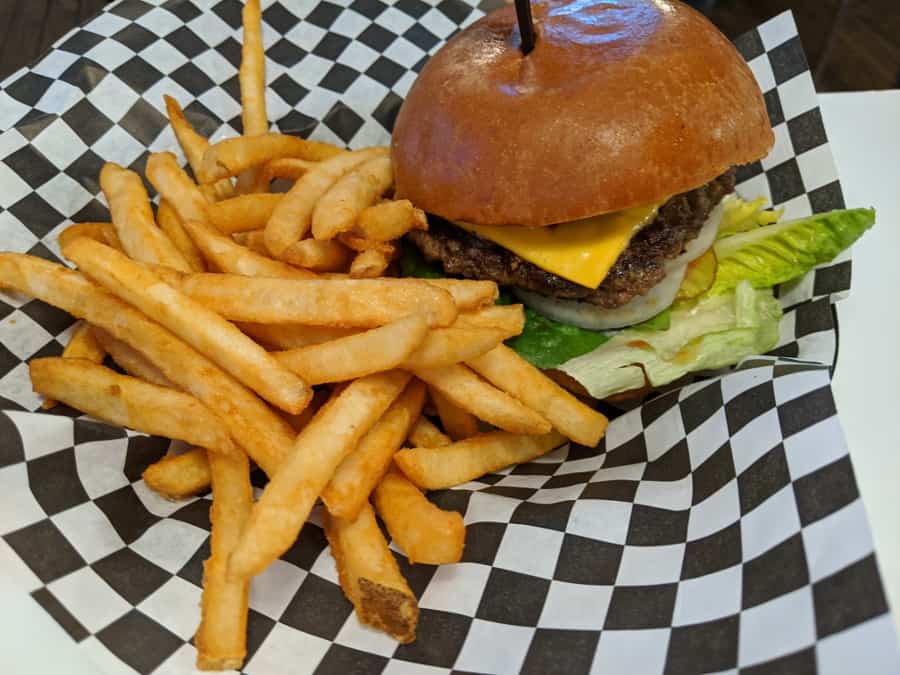 We ordered some burgers, some chicken tenders and the portabella sandwich. The food came quick and everyone was pleased. The mushroom burger was good (and messy) and the seasoned fries stole the show.
I can't comment on their famous burgers, but they disappeared quickly, so I'm guessing they were pretty good.
If you are looking for a hole in the wall burger joint, this is a good spot to try. It's very close to Statesmanship Park as well as Henderson and Kane General Store, Buffalo Bayou Brewery, Toro's Soccer Cafe, Dow Elementary Park and Barbara Fish Daniels Nature Play Area!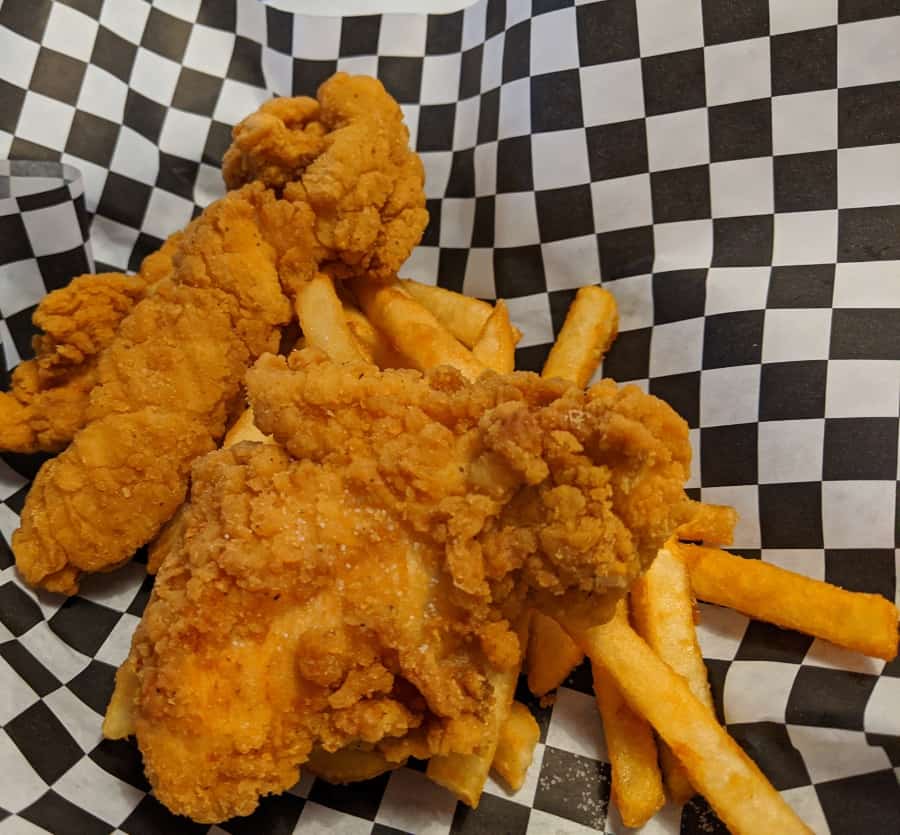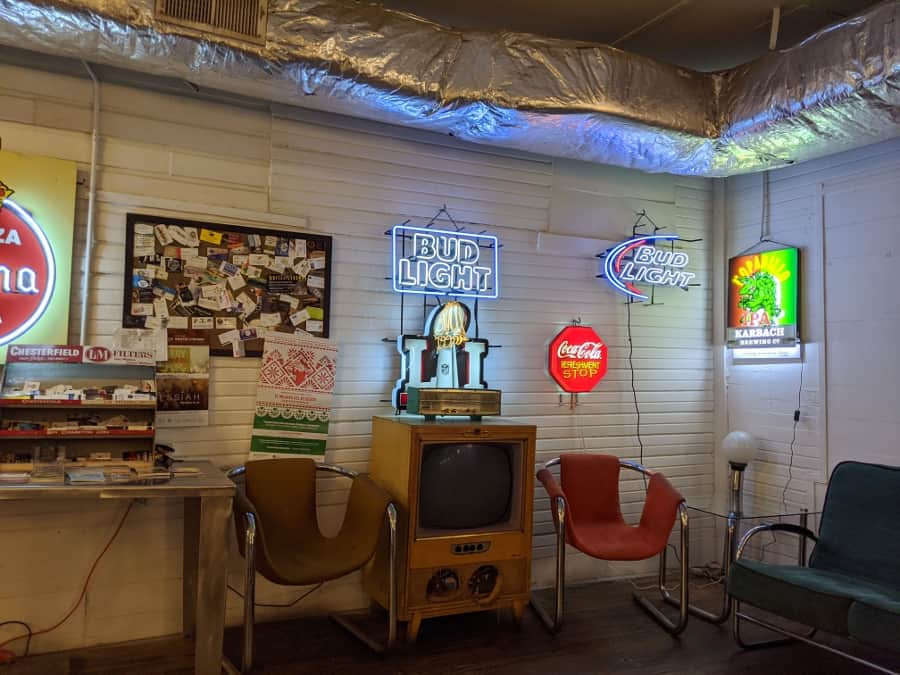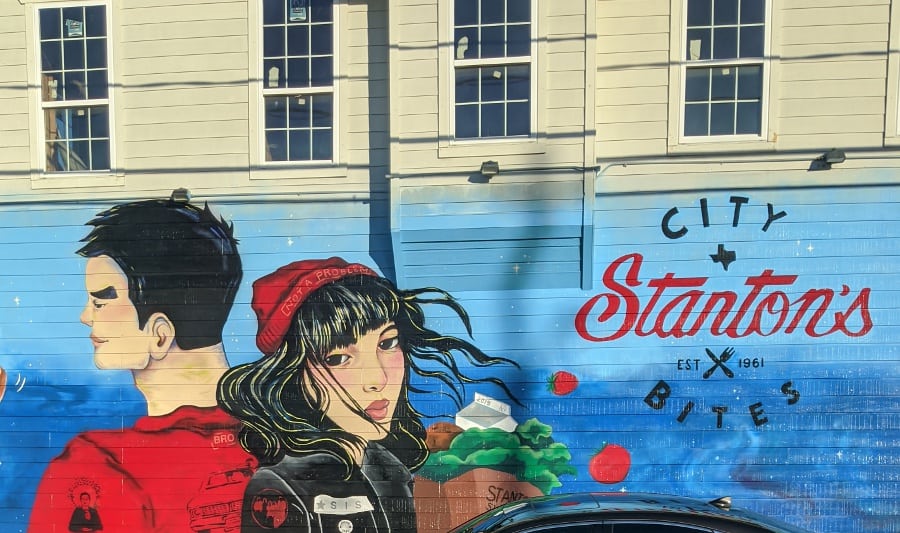 Find more things to do in Houston, with Kids: