Summer Break 2013 Bucket List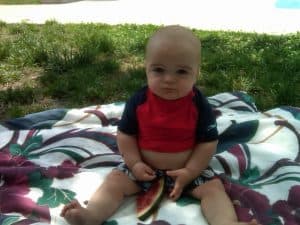 I can hardly believe that summer break is only 1 month away.  I was taking my son to his 1st day of kindergarten just yesterday.
Knowing that summer break will slip away even faster than the school year, we're making our list of "must-dos" now.  These are all the things we want to do before summer 2013 kicks the bucket.  What's on your list?
BigKidSmallCity Summer Break Bucket List:
1.  Visit the Waterworks Education Center.  We've never been, but we've watched Magic School Bus Water Cycle
a million times, so it's about time we made a trip.
2.  Tour the Keggs Candies Factory.  Located on Westpark, I'm certain we need to see how the chocolates are made and then test a few.

3.  Tour the Blue Bell Factory.   If we are learning about chocolate, we might as well learn about ice cream too!
4.  Visit our Local Fire Station 10 Times.  This is one of our favorite things to do but we've gotten busy lately.  This summer we're going to make an effort to bring the firefighters lots of cookies.  (And they usually let us "drive" the truck in return!)
5.  Visit the Rice University Art Gallery.  We've never been!
6.  Go to Galveston.  The kids are always asking to go to the beach.  This summer we need to actually do it.
7.  Attend Main Street Theater Camp.  We.Love.This.Camp.  See our review from last summer HERE.
8.  Visit the Children's Museum of Houston Tot Spot.   I've got to get James to the Children's Museum of Houston's Tot Spot while his siblings are at camp.  I keep thinking about doing it… but now that it's on the bucket list… I have to do it!
9.  Participate in the Houston Library Events & Summer Reading Program.  Registration is open now.  The program is free, and if you read enough books, you can get coupons to the Ringling Bros. and Barnum & Bailey Circus, Houston Zoo and free tickets to the Houston Astros game.
10.  Visit the Houston Museum of Natural Science, Houston Fire Museum, Children's Museum of Houston, Hermann Park, Discovery Green, Downtown Houston, Houston Parks, Houston Splashpads, Houston Zoo, and all the things we do throughout the school year.
We better get started!