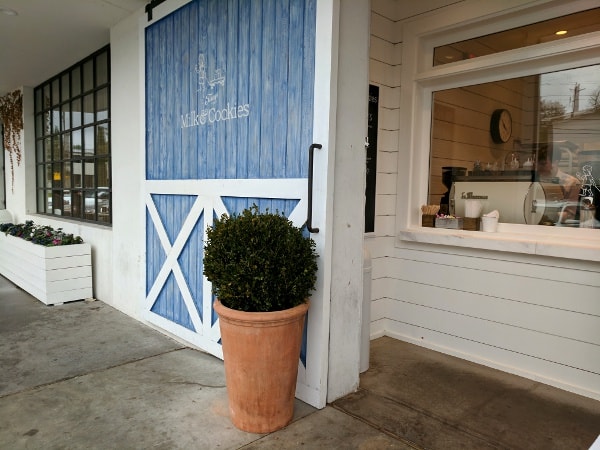 Tiny's Milk and Cookies Houston!
Picture this... Right in the middle of one of the nations biggest cities is a neighborhood where kids run from baseball fields to playgrounds to restaurants and the local sweet shop.
Kids on bikes and families fresh from the park are lined up at a sidewalk window, selecting the baked goods, ice cream and coffee.
Right by West University Spark Park, the West University Library and Little Matt's is Milk and Cookies. Along the side of Tiny's No. 5 is where you can find their famous chocolate chip cookies (and more).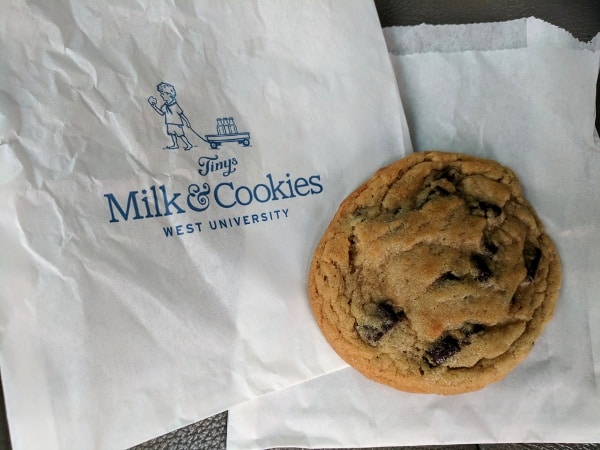 I happen to be a lover of chocolate chip cookies and will select this sweet over just about any other. The ones that are soft and gooey are my all time favorite... and that's what you can find at Tiny's Milk and Cookies.
I did advise my kids to also get the chocolate chip cookies, they just didn't listen and went with the boxwood sugar cookie and the pistachio ice cream.
It's probably best they didn't listen because I tried a little of each and they were also darn good.
Tiny's Milk and Cookies Houston takes cash and cards and has plenty of free parking for those not riding over on bikes. The shop is not cheap (at $10 for just three items), but it was delicious and the constant flow of customers makes me think they are doing something right. (I know for a fact they are doing the cookies and ice cream right.)
There is no place to sit at this sidewalk shop, but you can take it to the park.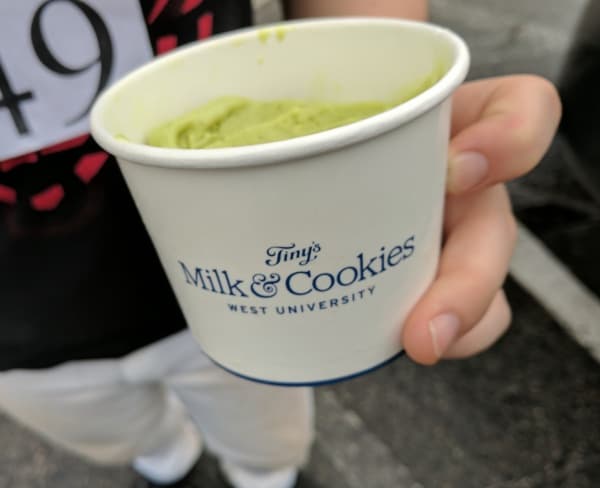 Look at the pictures and see Tiny Milk and Cookies for yourself next time you are in area. (Scroll to the bottom for a map with everything close by!)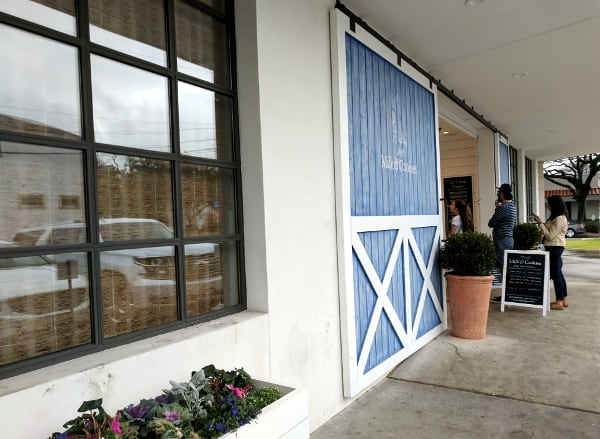 Tiny's Milk and Cookies Houston:
Address: 3636 Rice Boulevard, Houston, TX 77005