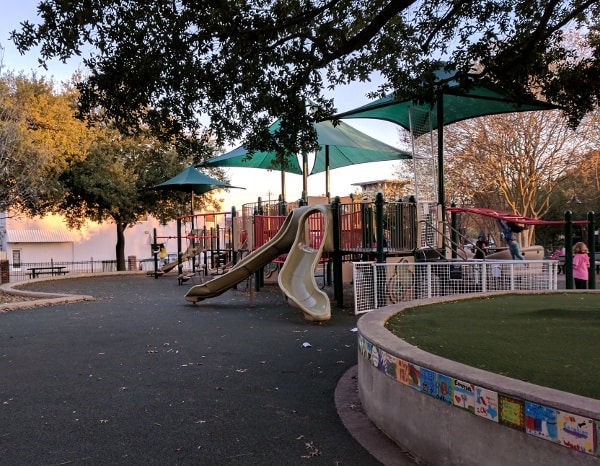 Address:
3756 University Blvd, Houston, TX 77005
Right across from our favorite Little Matt's is the West University Spark Park! We've written about it before... but it's been remodeled and is even better!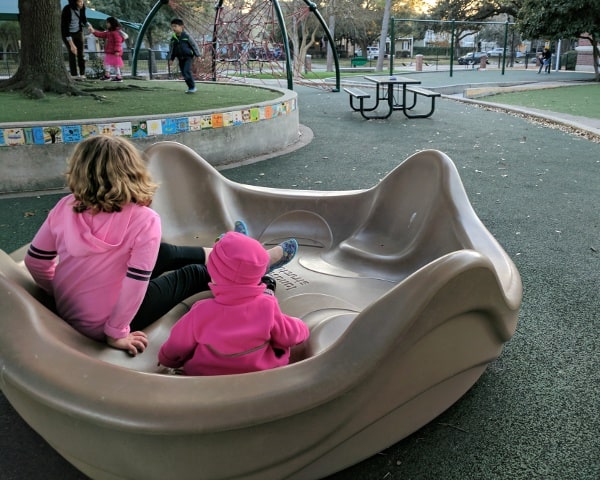 The 
Spark Park Program
 develops school parks into neighborhood parks as a way to increase green space in Houston. West University Spark Park gates open after school activities end and throughout weekends, holidays, and summer months for everyone to enjoy.
This park has a cool new merry-go-round, swings, a spider web and a great play structure. There are a couple of unique money bars... and these were a favorite with my ninjas. Under the play areas is a rubber mat... so there are no bugs or mud.
Also, check out this "Friendship Bench" where kids can sit when they need someone to play with at recess. Isn't that cool?!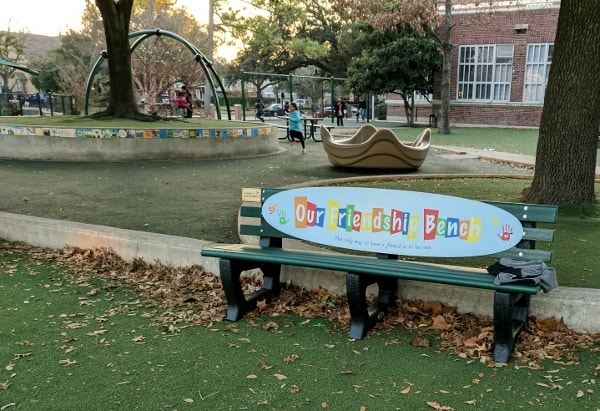 Parking is free on the street. I assume it fills up on school days or during baseball games (with the field next door), but when we visited, there was plenty available.
The West University Library (which requires a Harris County Library Card) is right around the corner. Stop by their kids area before leaving the area!
Find more Houston area parks: