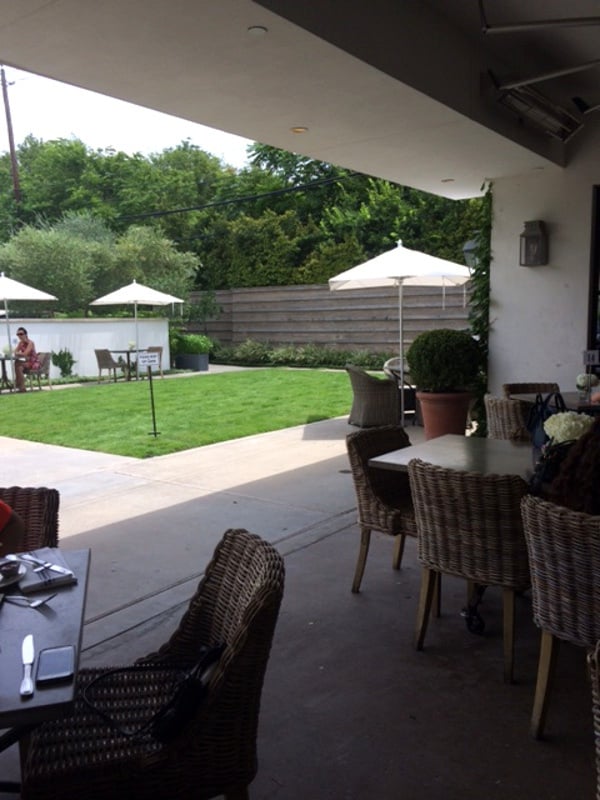 Location: 3636 Rice Boulevard, Houston, Texas 77005
Age Appropriate: All ages
Price: $$-$$$
Hi, I'm Juliette! My husband, my 8-year-old and I love going out to eat and we are sharing our restaurant finds with you.
We have a great neighborhood place for you this week: Tiny's No.5 on Rice and Edloe in West University. My parents-in-law live in West University and enjoy the small town feeling you can still get there. We met for brunch on a lovely warm (I could say: hot!) day and we were soon surrounded by a lot of families with young children.
Tiny's No.5 is the little sister of Tiny Boxwood on West Alabama and offers the same quality and crisp design as well as the same delightful menu. They do change their menus according to the seasons but their offerings are always sure to please.
There is a nice patio with a patch of grass (not for running around though) and nice landscaping and comfortable tables and chairs. The dining room is bright and feels lively and casual. Their bathroom is nice and clean (the names on the doors are not Women and Men but much more entertaining…you will have to go to find out!)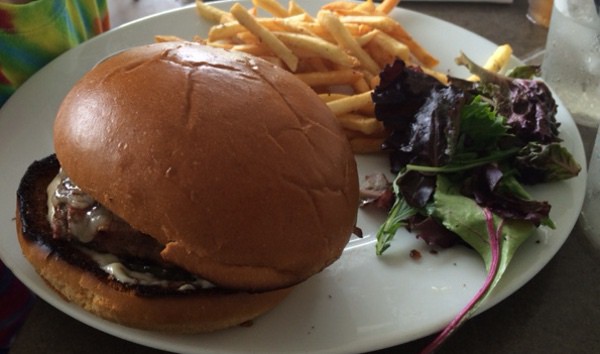 My son ordered a hamburger that was served with French fries and a small salad. He really loved the buns and the meat. The fries were a huge hit and he did try the salad…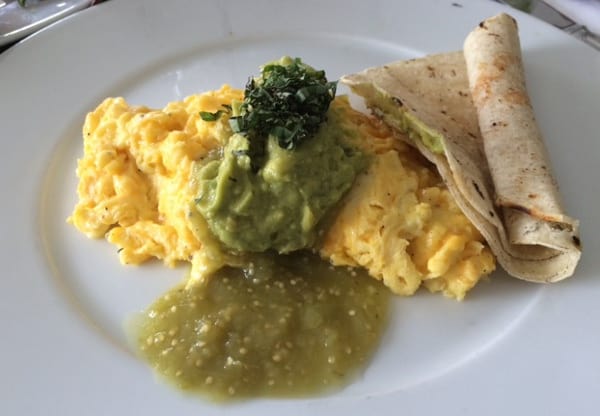 My husband and I ordered the Southside Special, some scrambled eggs covered with avocado mash and a green salsa. It was accompanied by fresh tortillas. My husband loves eggs and these were wonderfully cooked and well-seasoned. I really liked the salsa because it was not too spicy but still very tasty.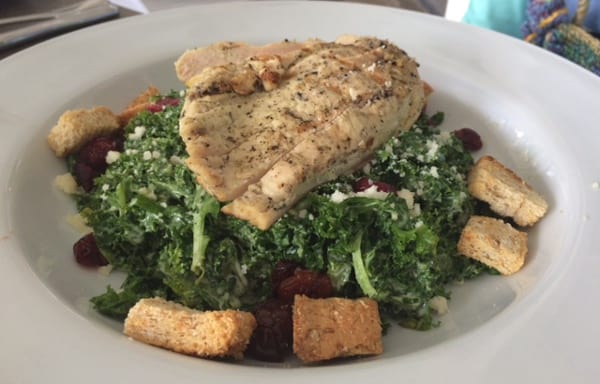 My mother-in law and father-in-law ordered the Kale Caesar salad with chicken. I have to write about it because I tasted it and it was delicious. Kale is really the "it" salad and this one is one of the best I have ever had.
All in all, the family friendly atmosphere and delicious food made this meal very enjoyable but dessert was the best part! We chose the chocolate chips cookies on an impulse and thought that we would all share one since it is quite big. Well, let's just say that we had to go get one more! It was the most fantastic cookie we had ever tasted. It was warm, chewy and sweet. That is one of the reasons why there is no picture of this wonderful cookie!! We all recommend it 100%!!
So if you all want to have a meal or just a cookie, stop by this West U. staple and go play at the parks across the street afterwards!
See you next week for another culinary adventure!