Having fun with the family and exploring Houston can be easy! If you have a few hours, we have ideas on how to spend them with the kids.
In this Half Day in Houston series, find a place to park, play, explore and eat… all in one spot. Pick what you like or combine with another Half Day post!
In this adventure, learn something new, play giant chess and go to college!  Tour Montrose's old church building with the library and Black Lab Pub, read a book at the University of St. Thomas and walk a labyrinth!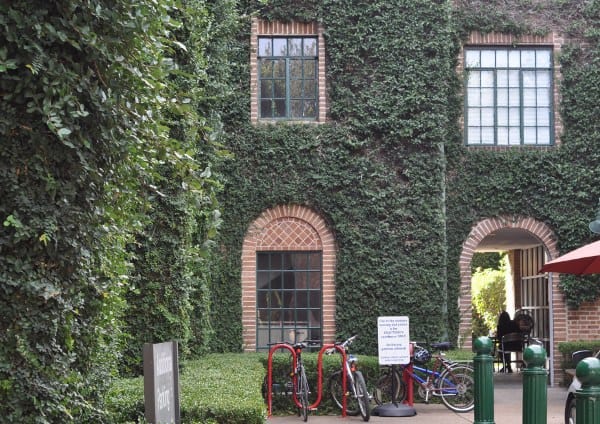 Park:
The best part about Montrose is that it is walk-able. You can park once and visit many places.
The library has a small (free) parking lot in front, a bigger (paid) covered parking lot in back and free street parking. Find a parallel park spot on Colquitt, West Main or Yaokum (see map below).
If the street parking is full, or you prefer a lot, try the covered lot with entrances on West Main and Colquitt. (Black Lab should validate your parking if you eat there.)
Explore: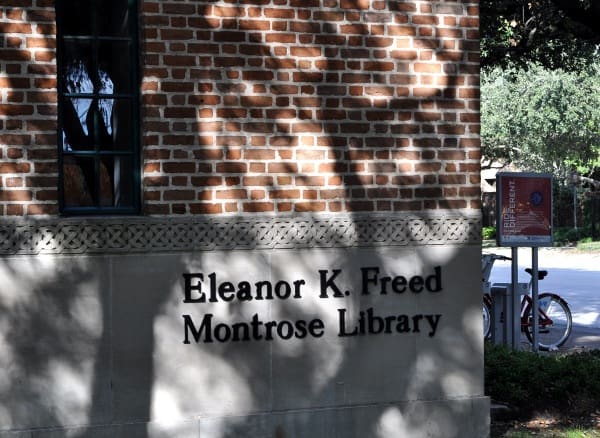 1. NOW Closed Freed-Montrose Houston Public Library - 4100 Montrose Boulevard, Houston, TX 77006 - Tuesday-Saturday (T 10-6 W 10-6 Th 12-8 F 1-5 Sa 10-5)  - Free
Start your Montrose adventure with a stop at the public library. Housed in a quaint little brick building, the children's section is on the first floor. Use your Houston Public Library card to check out books before heading to your next stop!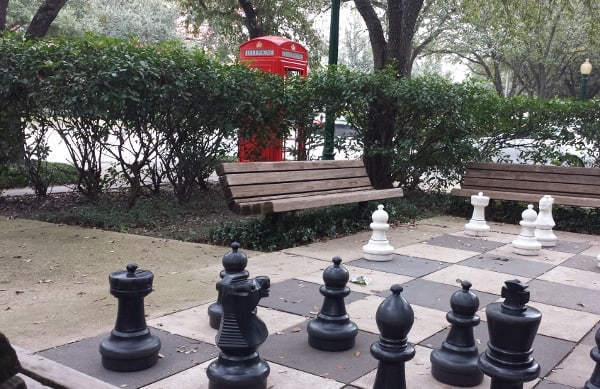 2. NOW Closed Black Labrador Pub - 4100 Montrose Boulevard #8, Houston, TX 77006 - Open Everyday for Lunch & Dinner
Right next to the library, in the same brick building is the Black Lab Pub! This English Pub is family friendly and has a giant chess board outside.
Take your chess players here for lunch and a game before walking to the university.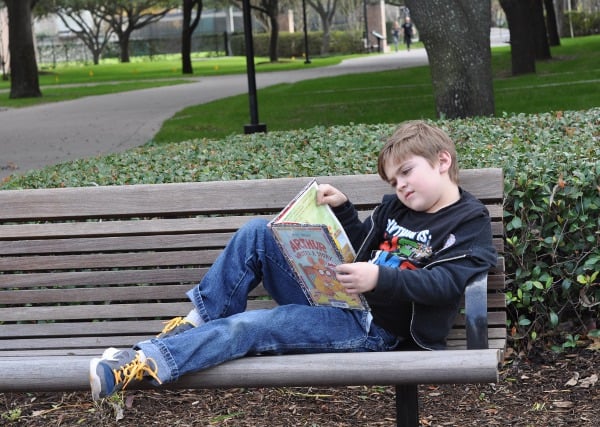 3. University of St. Thomas - 3800 Montrose Boulevard, Houston, TX 77006 - Free
Just behind the library and pub is the University of St. Thomas. This small campus is very well kept and welcoming to families. Find a bench and read your library books.
If the pub wasn't for you, eat a picnic at one of the many tables or grab a sandwich from the university's restaurants.
4. Labyrinth at Chapel at St. Basil at University of St. Thomas - Yoakum & West Alabama Street, Houston, TX 77006 - Free
At the corner of the university, you can see a very modern church. Just behind the Chapel at St. Basil is a labyrinth.
Find this maze and clear your mind as you walk it. Or just walk it with your kids!
If you want to have more fun in Montrose, check out the family art walk and the family friendly parks and splashpad!