Having fun with the family and exploring Houston can be easy! If you have a few hours, we have ideas on how to spend them with the kids.
In this Half Day in Houston series, find a place to park, play, explore and eat… all in one spot. Pick what you like or combine with another Half Day post!
In this adventure, visit the very interactive Health Museum and then tour the beautiful Centennial Gardens!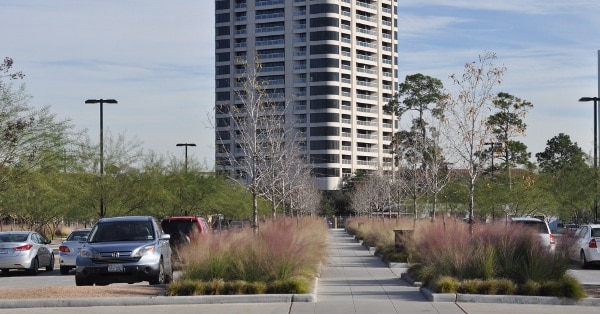 Park:
Find a parking spot in Hermann Park's free lot by the Centennial Gardens (Lot C, accessible on Hermann Drive by the Health Museum)… or make the trip more fun by taking METRORail to the Hermann Park Stop.
Explore: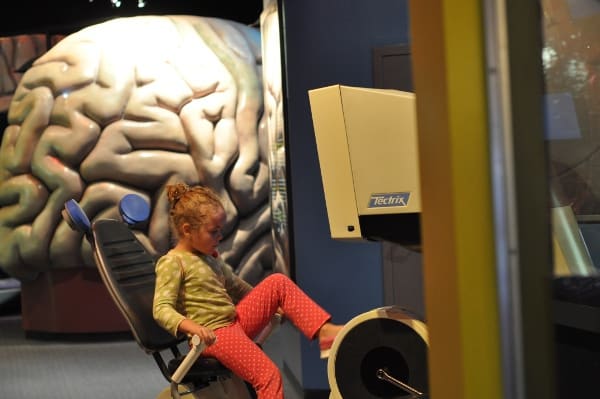 1. The Health Museum - 1515 Hermann Drive, Houston, TX 77004 - $7-9/person - T-Sat 9-5, Th 9-7, Sun 12-5 - Free Thursdays 2-7 
Make your first stop the Houston Health Museum. This place is very very interactive!
Every station in this museum has buttons to push or pedals to turn. If you pay attention, you can learn a lot about your body. If you are too young for the lessons, you can still have fun trying the buttons.
Be sure to watch "Planet You" in the theater, for a very educational and entertaining movie.
If your kids are old enough to enjoy some hands on science experiments, pay $3 (or free for members) and visit the DeBakey Cell Lab. Here you can do real science experiments.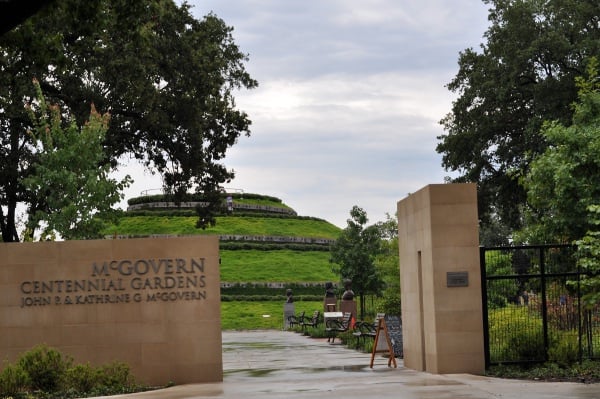 2. McGovern Centennial Gardens - 6001 Fannin Street, Houston, TX 77030 - Free
After you've tried all of the stations at the Health Museum, head across the street to the beautiful Centennial Gardens! Loop around and around the mound, crossing the waterfall again and again. Read more about it HERE!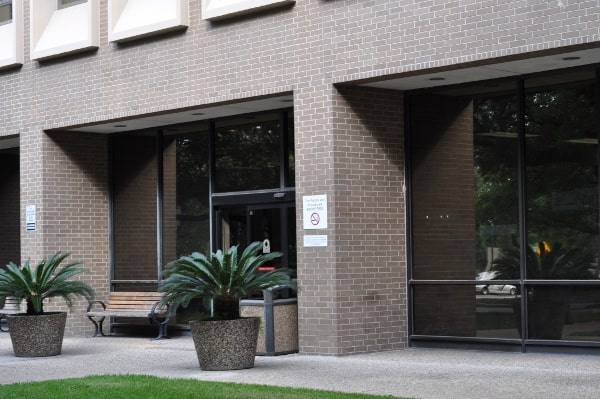 Eat:
You have four options for lunch or dinner on this adventure. You can pack a picnic and eat it at the beautiful Centennial Gardens, find the McDonald's inside the Houston Museum of Natural Science (no museum admission required), walk the short block to Bodega's Taco Shop or go casual at Park Grill.
Bodega's can be seen from Caroline Street. Park Grill is inside a medical building, just across from the Houston Museum of Natural Science.
If you have the time and energy for more fun, you are within walking distance of the Houston Zoo, Hermann Park, Houston Museum of Natural Science, the Museum of Fine Arts and the Children's Museum.