On the west side of Galveston, between West Beach and Jamaica Beach is Galveston Island State Park. West Beach and Jamaica Beach are free drive-on-and-park-at-the-water beaches and the State Park is a paid walk-to-the-water beach. The cool thing about Galveston Island State Park is that there are not many people, but there are showers, changing rooms, a nature center, miles of trails, camp sites, places for kayaking and more.
Admission to the park is $5/adult and free for kids under 12. If you have a car full of kids and not many adults (like our car), this makes it cheaper than Stewart Beach and East Beach.
Update for 2021: Check the website for the latest on the construction. The beach side closed for a while for construction.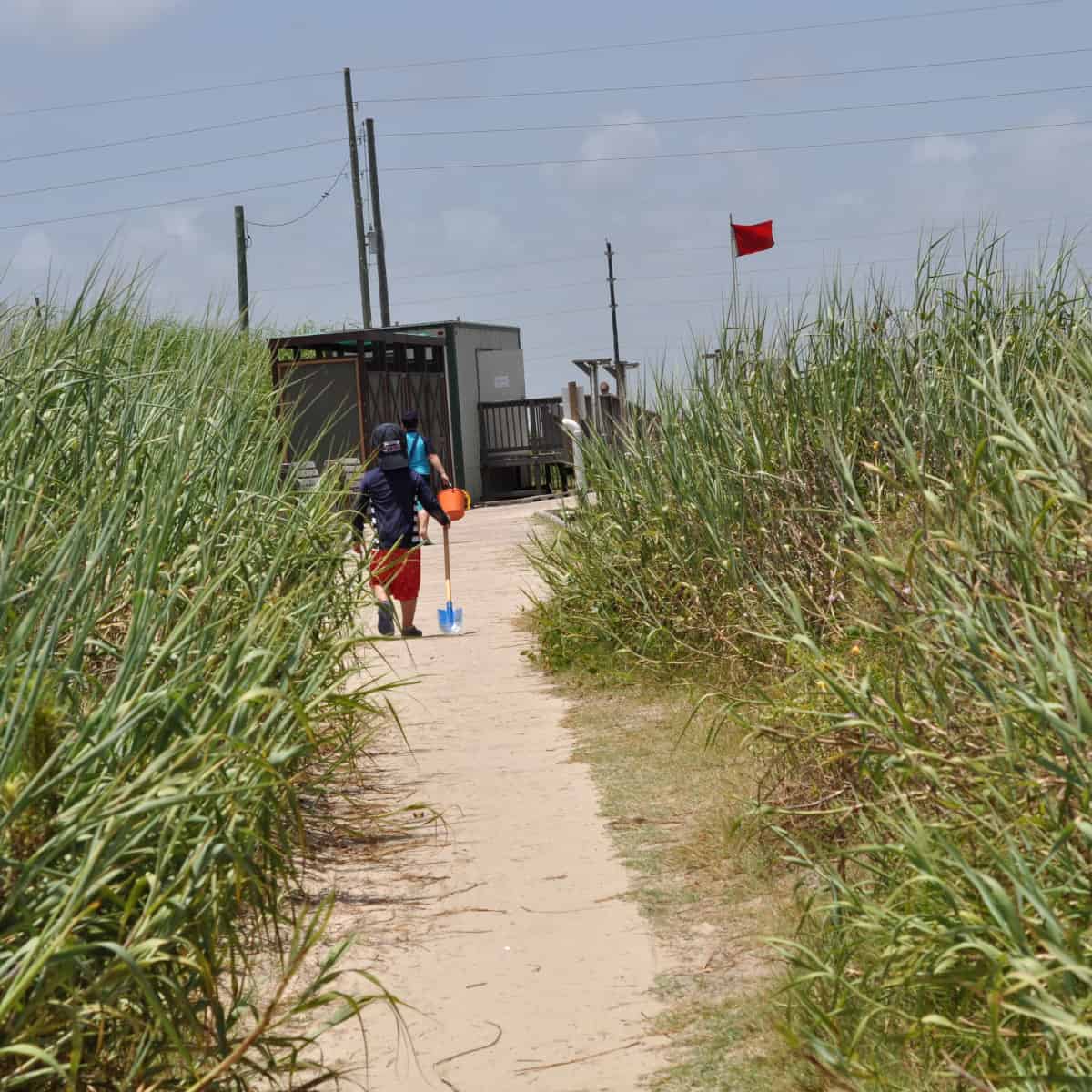 Last time we went, we arrived on a weekday afternoon and went to the headquarters on the beach side of the park. Here I paid $5 for one adult, got our car permit and grabbed a map of the big park.
The beach is very close to the headquarters. We parked and made the short walk over to the changing rooms, picnic tables and sand.
My oldest saw the sign saying there could be riptides and venomous snakes and decided this adventure was the worst I had ever planned. I calmly tried to explain that anywhere we go could have riptides and venomous snakes... which did not help much. So I told him to listen to his mom and he'd be fine.
On the sand, my son sat to draw for a while and the younger two played in the sand and in the shallow water. After a while, the venomous snakes and riptides were forgotten and they were all playing.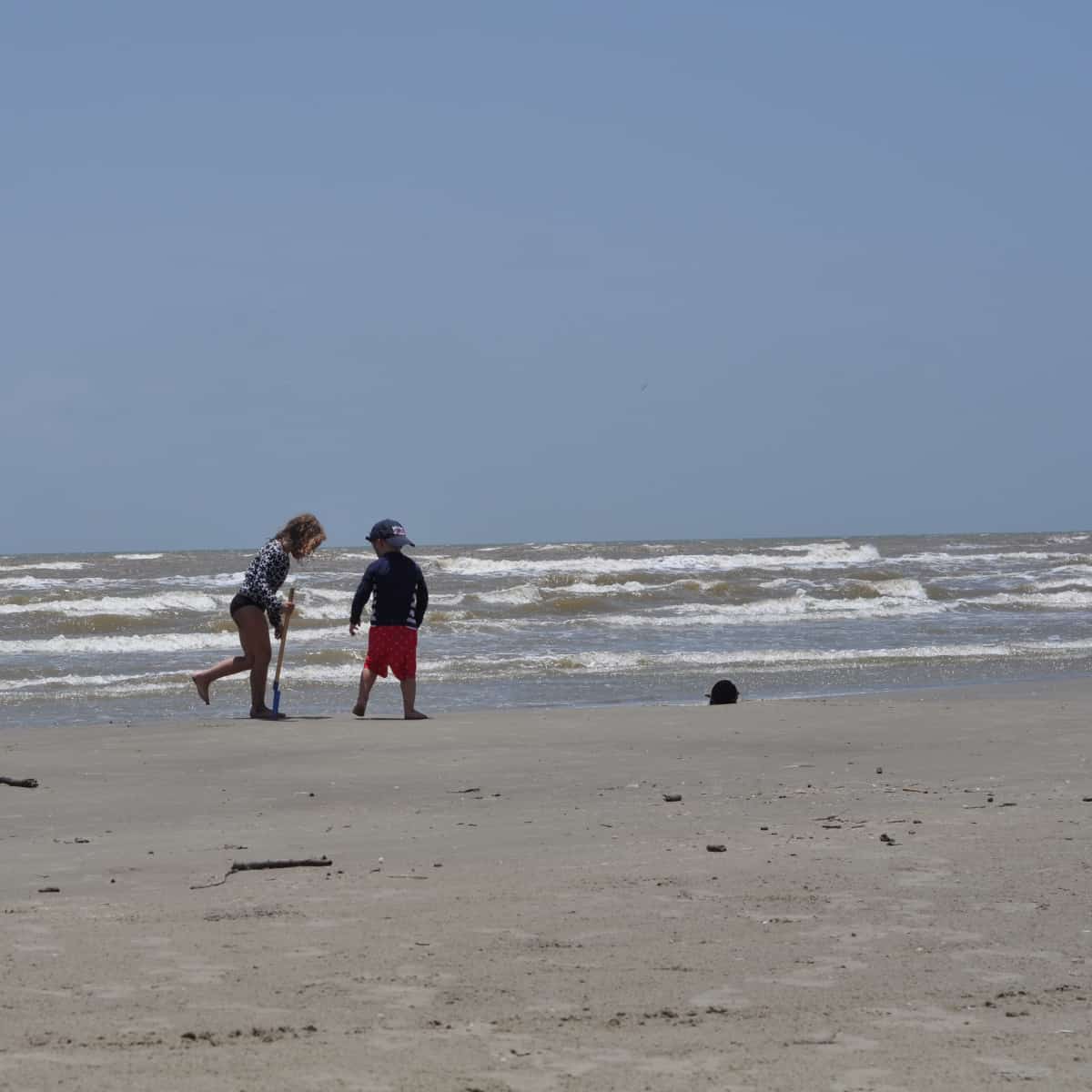 A few other families were on the beach and a group came by on a school or camp tour. After a while, we headed out to the showers and changing rooms.
I really like having fresh water to clean off the sand and clean up the kids. After we were changed, we headed across the road to the bay side of the park.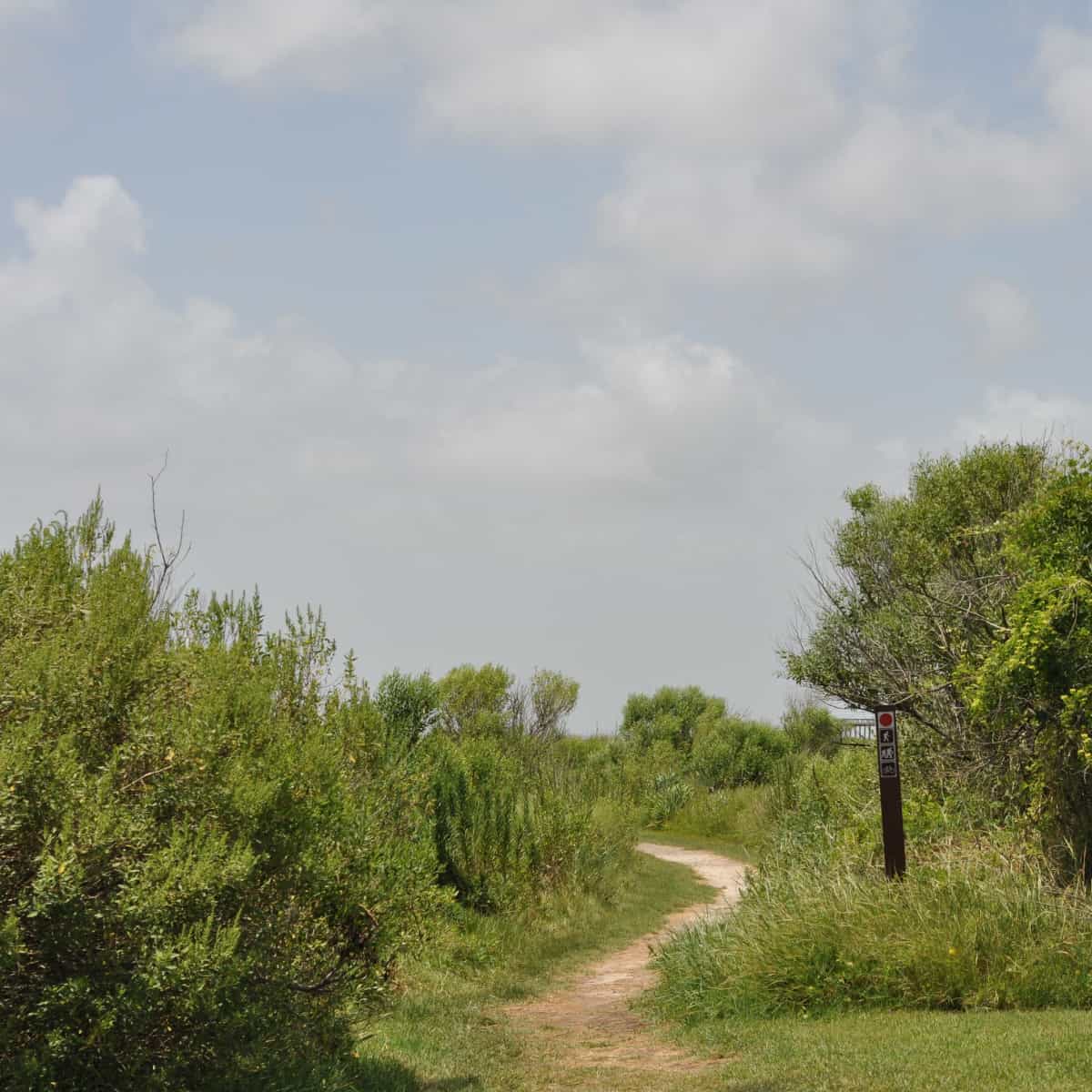 We found trails, observation decks, kayaks and fishermen. We also found camp sites (also on the beach side) and a couple of cabins.
The nature center is on the bay side, but only open on weekends. If you are there during the right hours, you should check out the Junior Ranger program!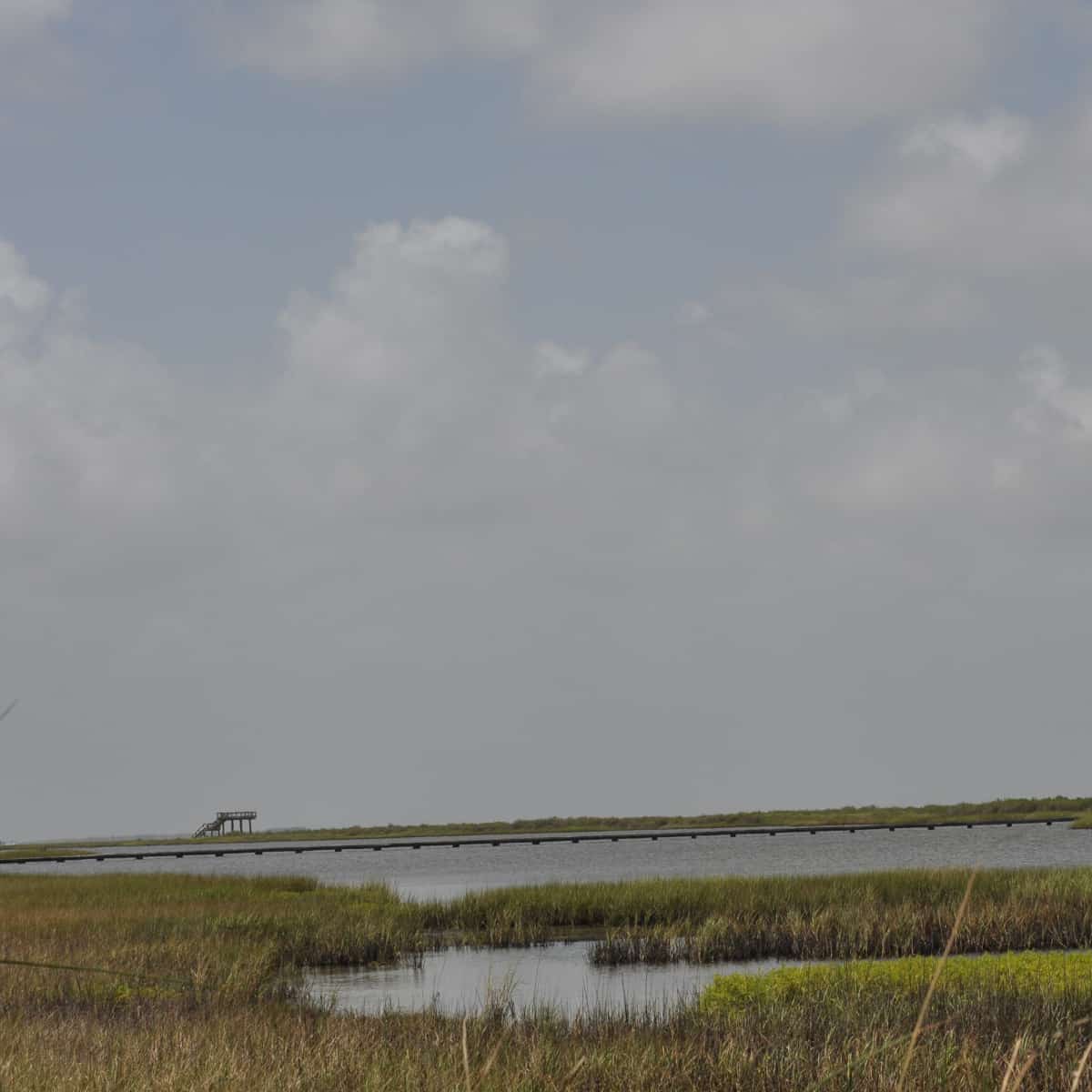 If you are looking for fewer crowds, for a nature day or for camping by the water, check out Galveston Island State Park!
For a guide to all the nearby beaches, go HERE. Or for more to do in Galveston, go HERE!
Galveston Island State Park Map
Click on the Address: 14901 Farm to Market 3005, Galveston, TX 77554