After exploring West Beach (and figuring out the best beach access point), we came across Jamaica Beach, a small city on Galveston Island.
Like West Beach, this little section of beach has drive-on-the-beach access. The public beach is the area of sand from the vegetation line to the water's edge. (North of the vegetation line is private property.)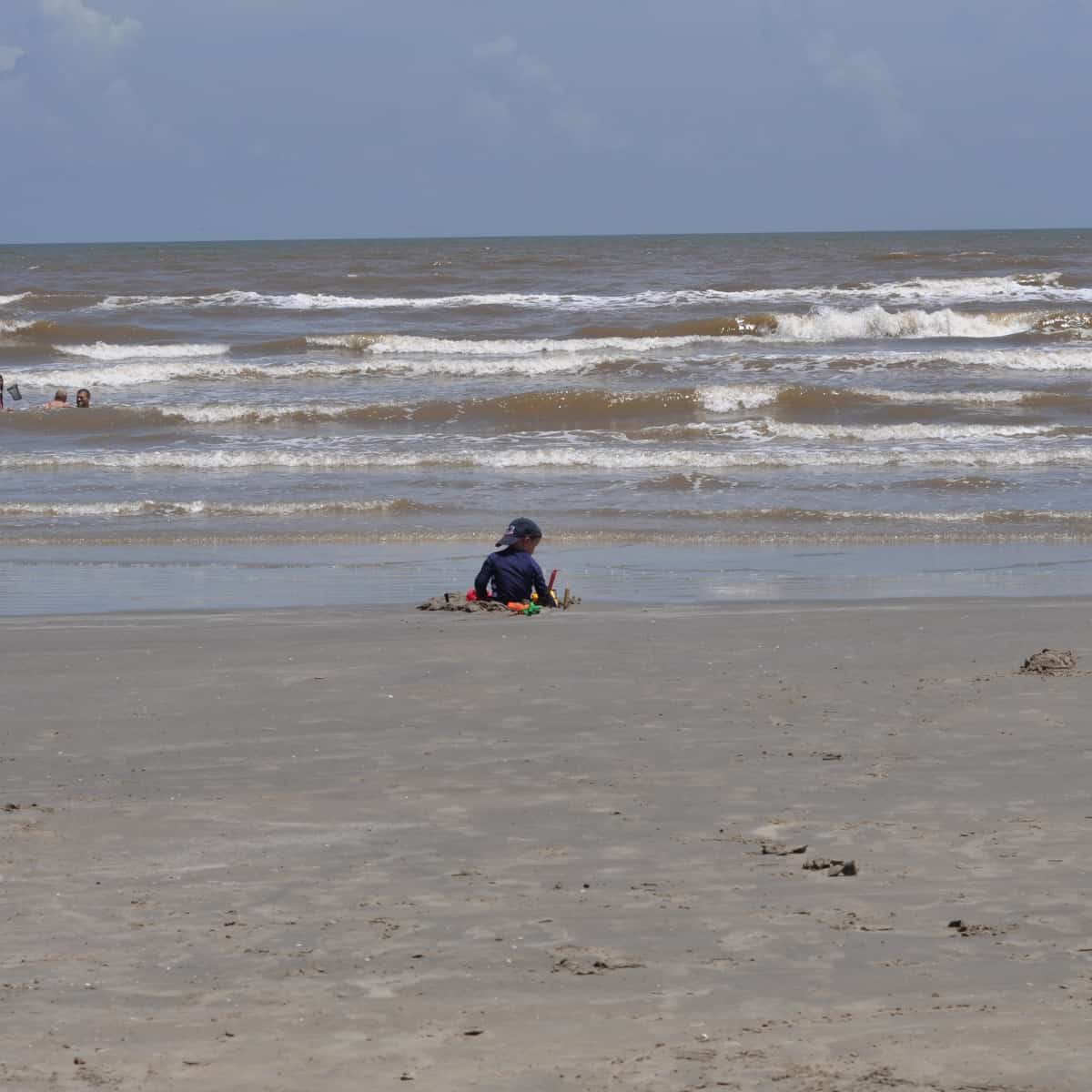 Cars on the beach are not beautiful… but it sure does make beach trips easy with kids. We just drove up, backed up to the water, lifted up the tailgate and had everything we needed. Water, snacks, sunscreen, shovels, trucks, towels, chairs, umbrellas… all right there!
We splashed, played, grabbed snacks and repeated. When we had had enough sun, we packed up and drove off.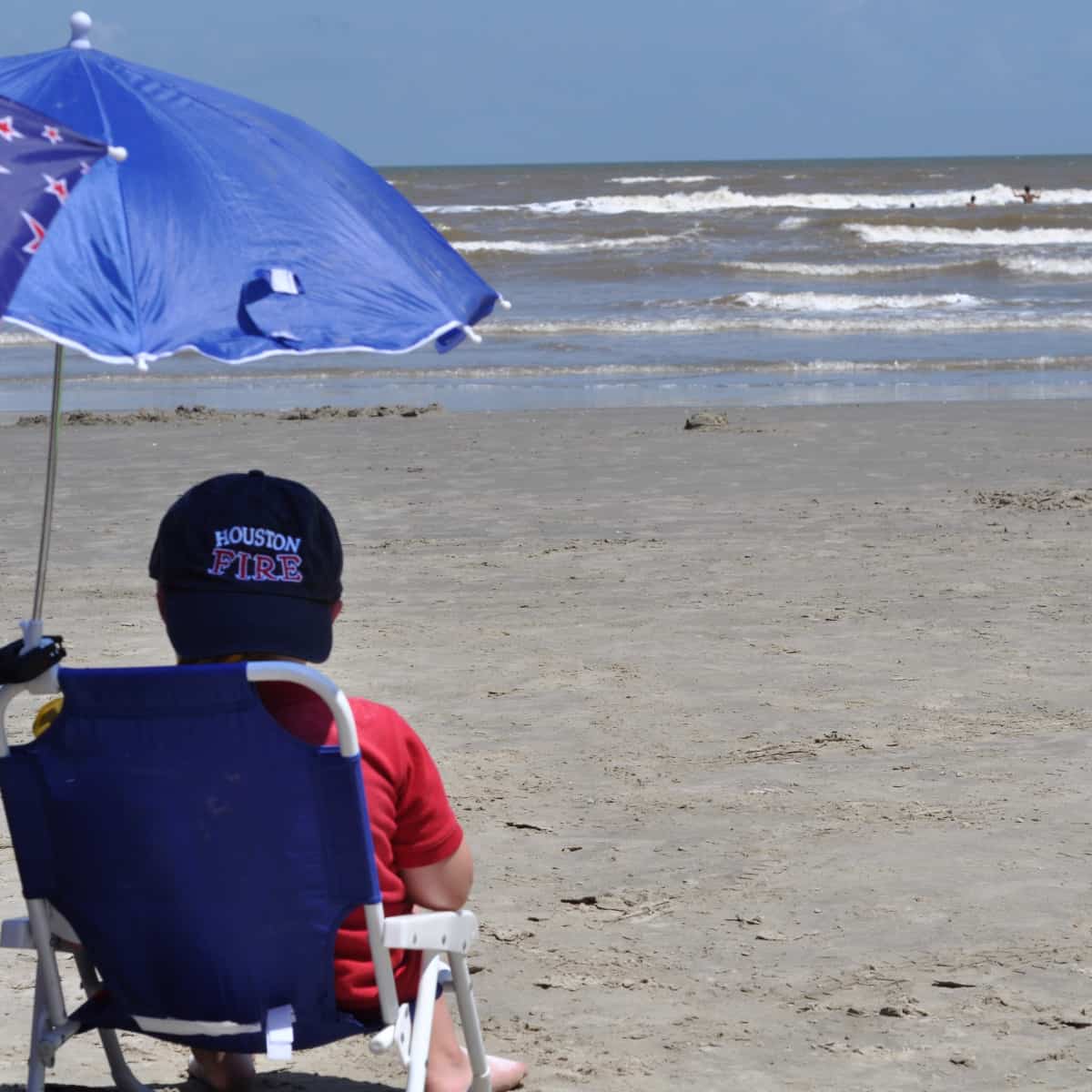 On the way home, we took a very scenic route down San Louis Pass/Bluewater Highway all the way to Surfside (and then north on 332/288 to Houston). This was a beautiful way to go, with water on both sides, if you have the time!
For a guide to all the nearby beaches, go HERE. Or for more to do in Galveston, go HERE!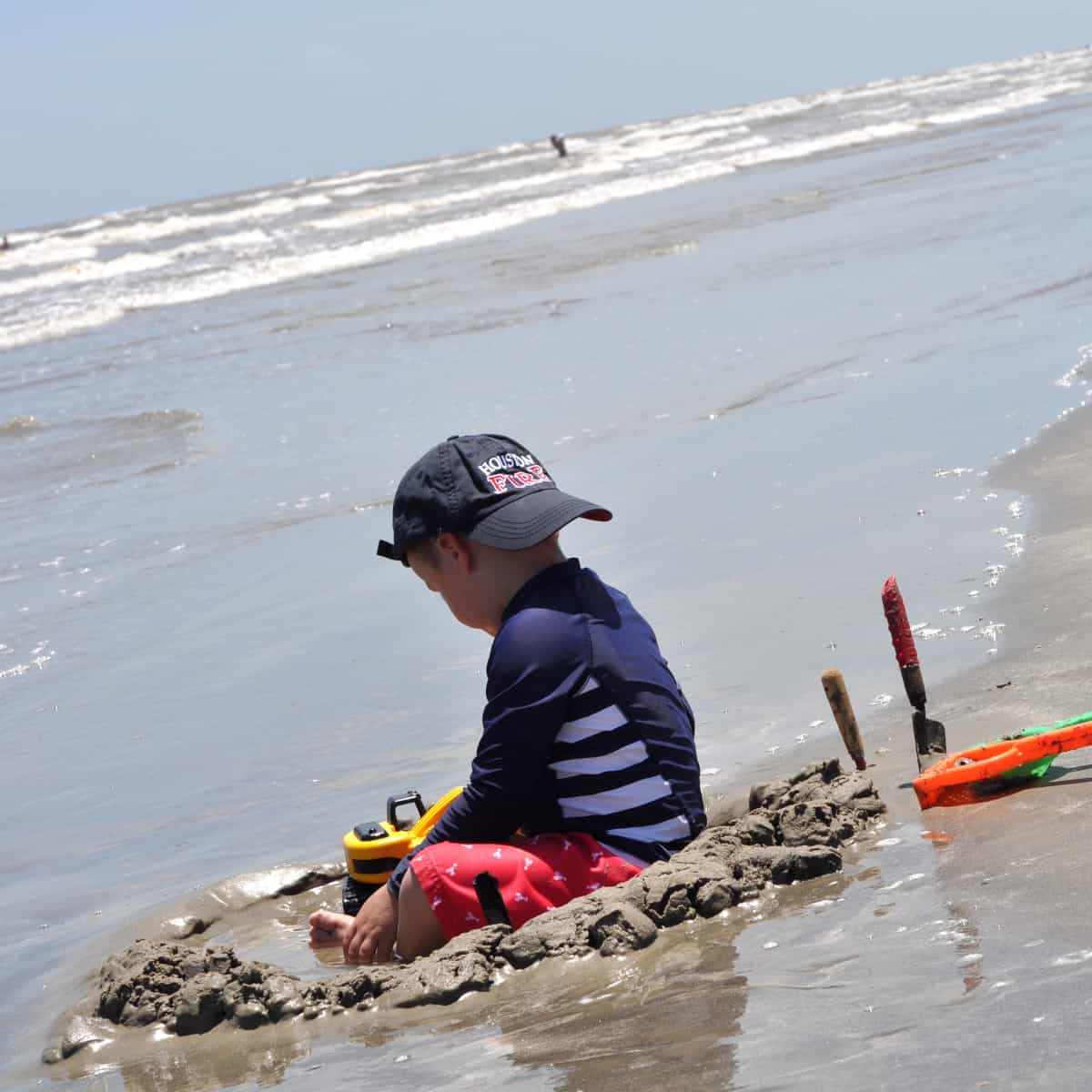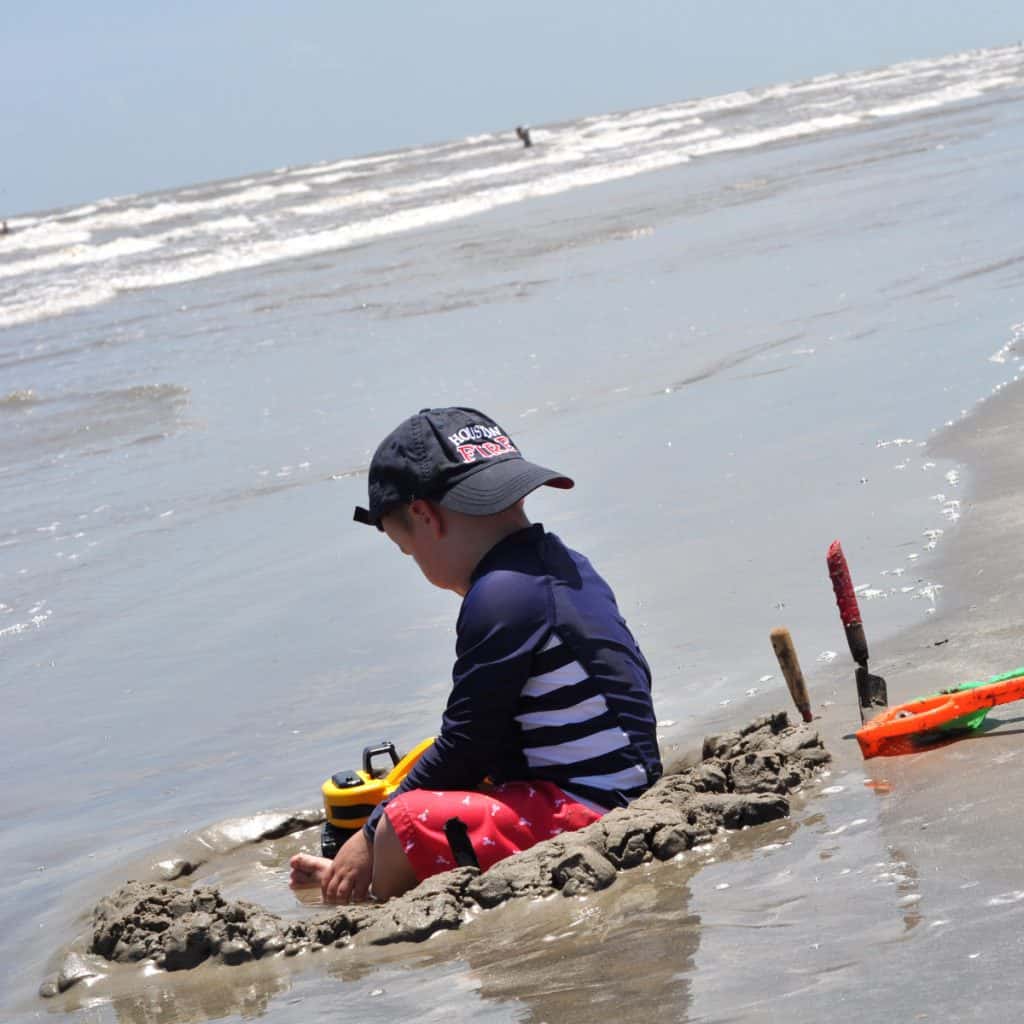 Jamaica Beach Map:
Click on Address: Jamaica Beach, Texas 77554