East Beach on the tip of Galveston Island. It has a pavilion, playground, restrooms, showers, concessions... and alcohol is permitted and it is known for the festivals and live concerts. Get all the details HERE.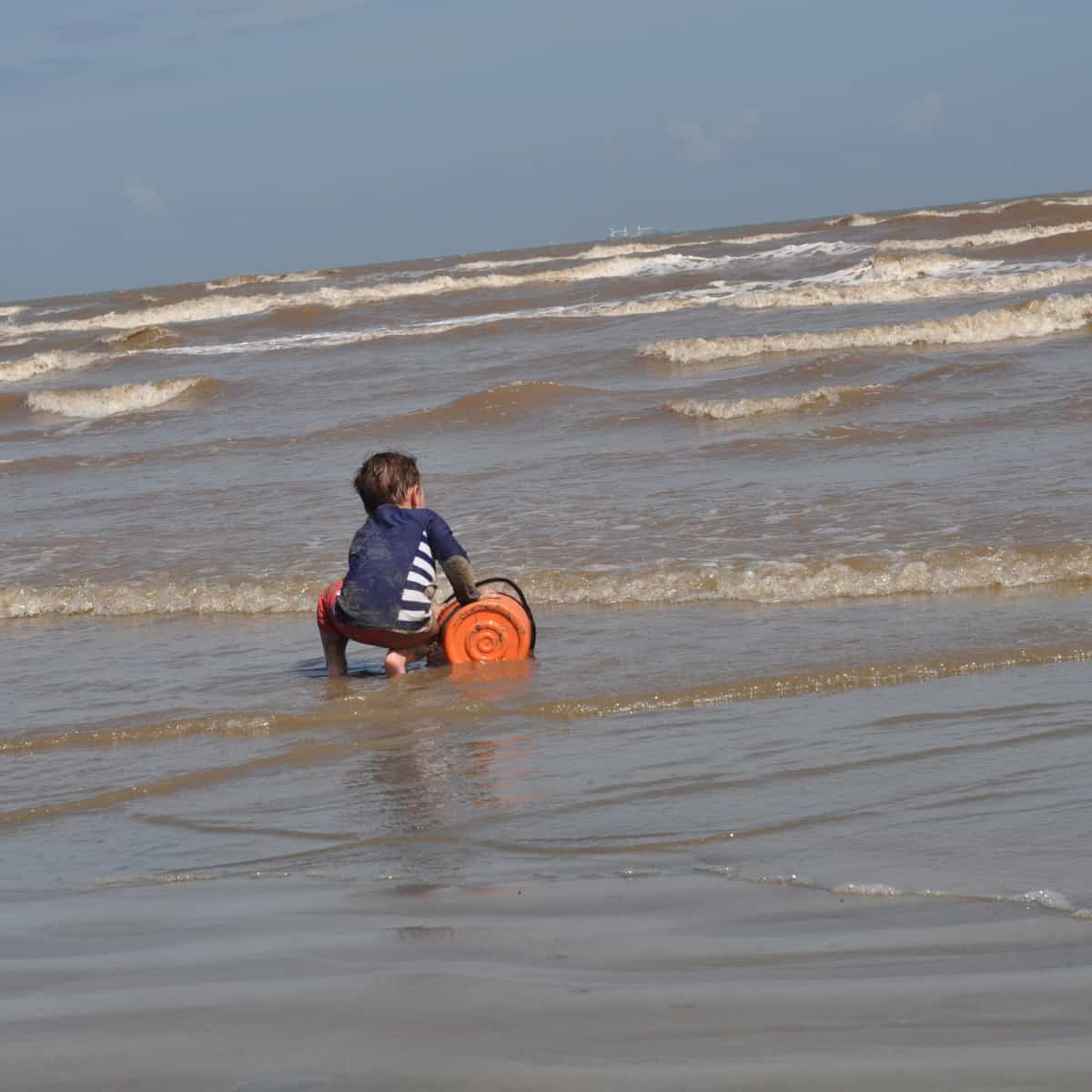 We went to Galveston on a weekday afternoon. I45 turns into Broadway, which hits Seawall. Instead of going straight into Stewart Beach, we turned left and took the long road to East Beach.
We saw quite a few people at Stewart, but with no special events going on, we found we had a lot of space to ourselves at East Beach.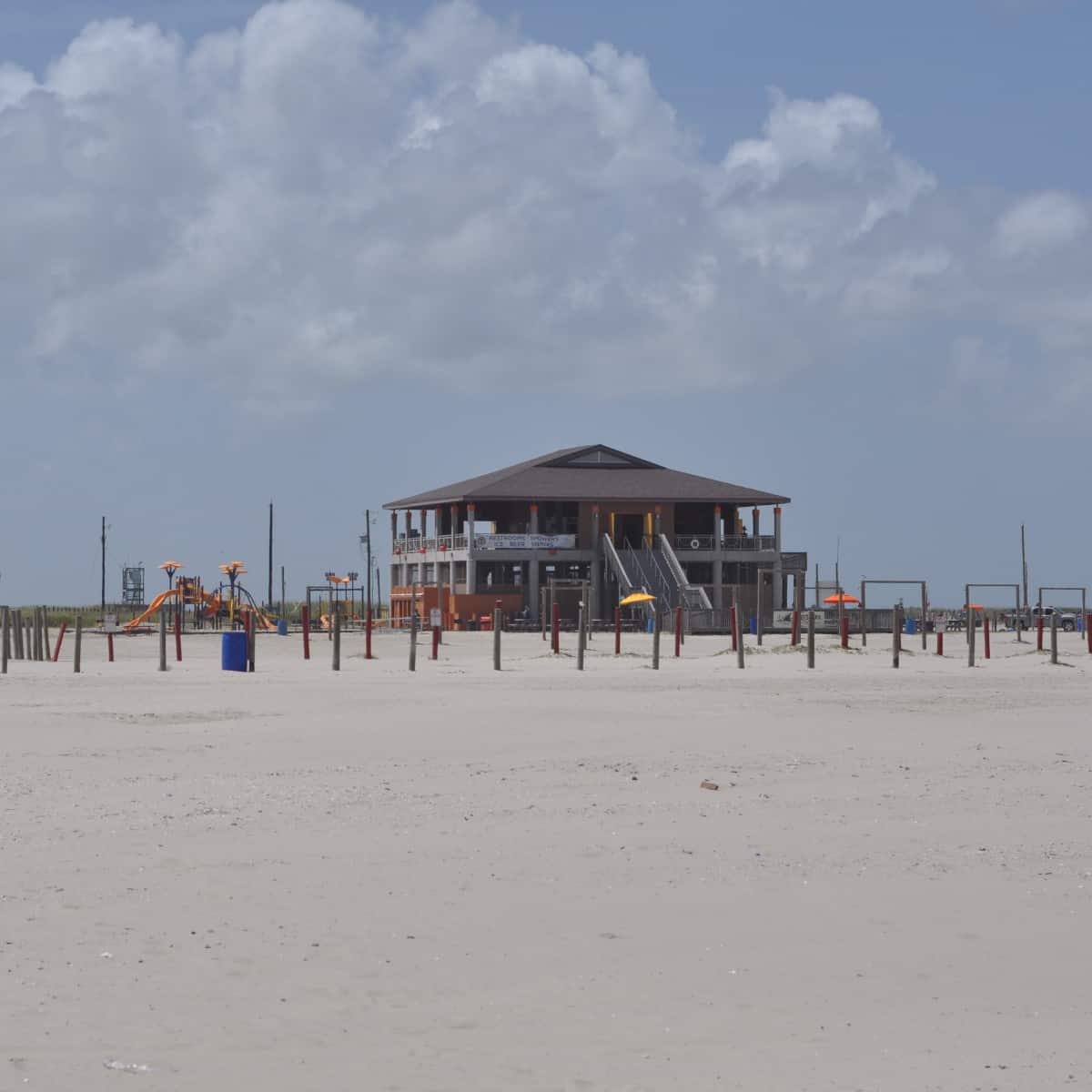 We drove past the fishing spots, saw quite a few container ships passing by, paid $12 to enter the beach, changed in the clean (outdoor) changing rooms, played at the playground, and hit the beach.
We were able to park right by the sand and make the short walk to the water.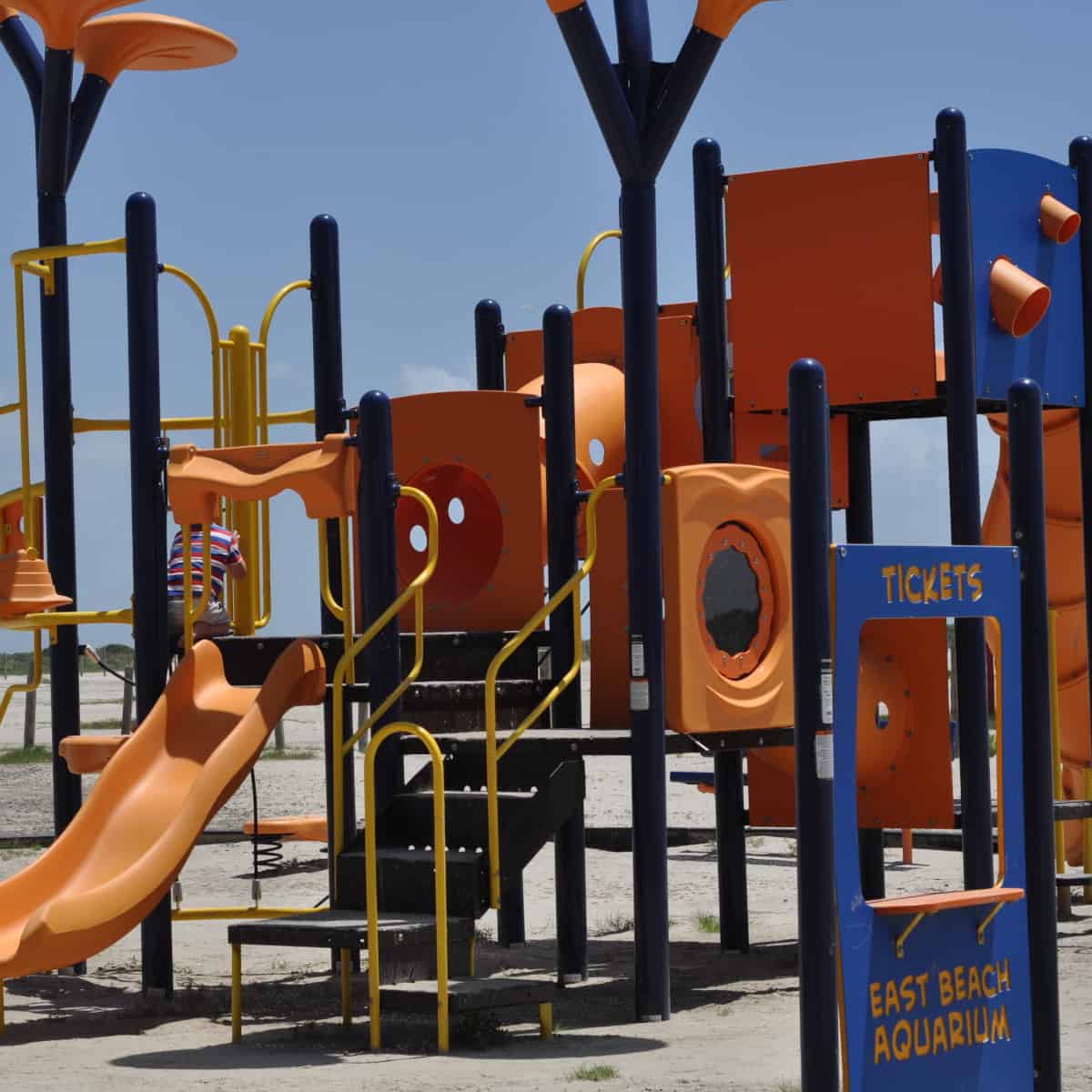 Umbrella and chair rentals are available, but I finally brought my own.
At the beach, the kids dug and splashed for hours while I handed out water and reapplied sunscreen.
When the kids had finally had enough, we walked over to the outdoor showers and washed off the the buckets and the sandy bodies. (I really like not having to drive home so messy!)
So, if you are looking for another Galveston beach to try out... check out East Beach! If you are looking for the latest water advisories, look HERE before you go!
For a guide to all the nearby beaches, go HERE. Or for more to do in Galveston, go HERE!
East Beach Map:
Click on the Address: 1923 Boddeker Drive, Galveston, TX 77550