Steward Beach is Galveston's Family Beach!
More and more, we've been packing up the minivan and making the short 45 minute drive from Downtown Houston to Galveston. Our last trip took us to the family beach... Stewart Beach!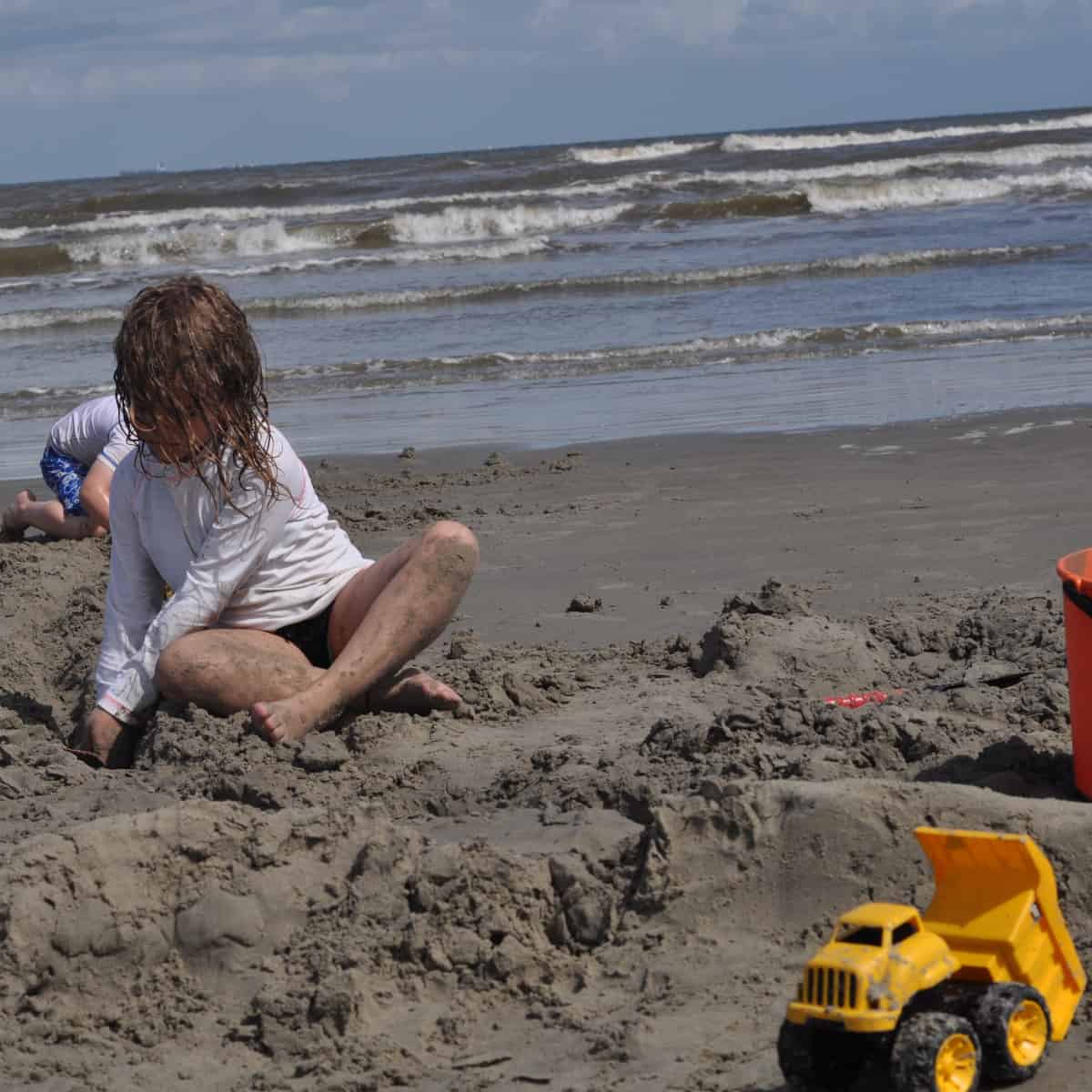 Located right after I45 turns into Broadway... and where Broadway meets the Seawall, the beach is very easy to find. Admission is $8+ per car (or you could walk in for free... but street parking also costs money).
This beach has a pavilion, concessions, restrooms, showers, playground, volleyball courts and more. No alcohol is allowed on this family beach.
On a weekday, we found a parking spot close to the beach, walked just a short distance and were digging in the sand in no time. Umbrellas and chairs were available for rent, but we brought our own.
The kids dug and splashed for hours... and for the first time in their lives, they told me they were ready to go rather than me pleading with them to go home.
After the sand, we stopped by the pavilion and saw the coolest (and shaded) boat playground. When the kids were exhausted from playing, we packed up and headed home.
If you are looking for a good family beach, check out Stewart Beach. And if you are looking for the latest water advisories, look HERE before you go!
For a guide to all the nearby beaches, go HERE. Or for more to do in Galveston, go HERE!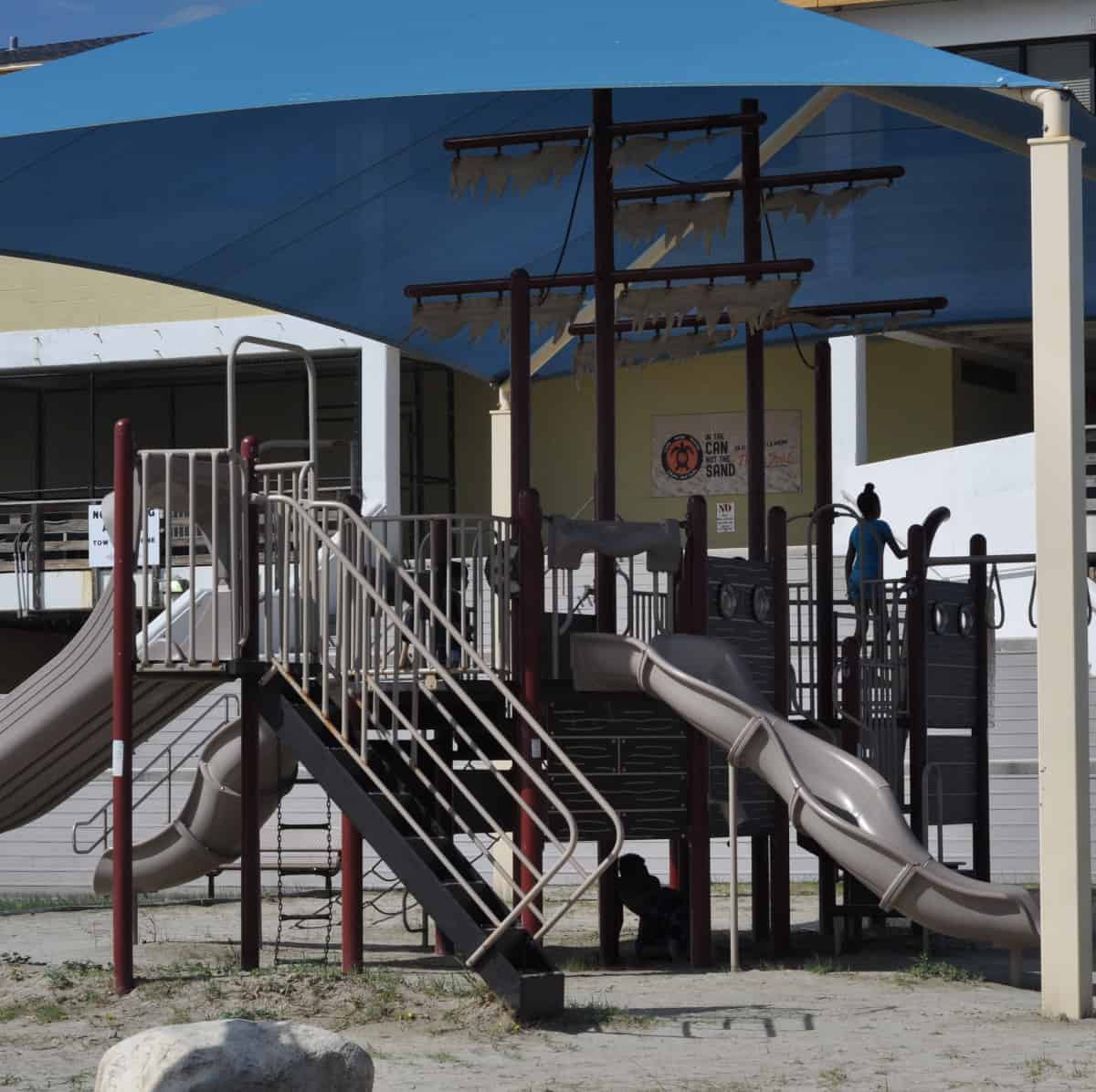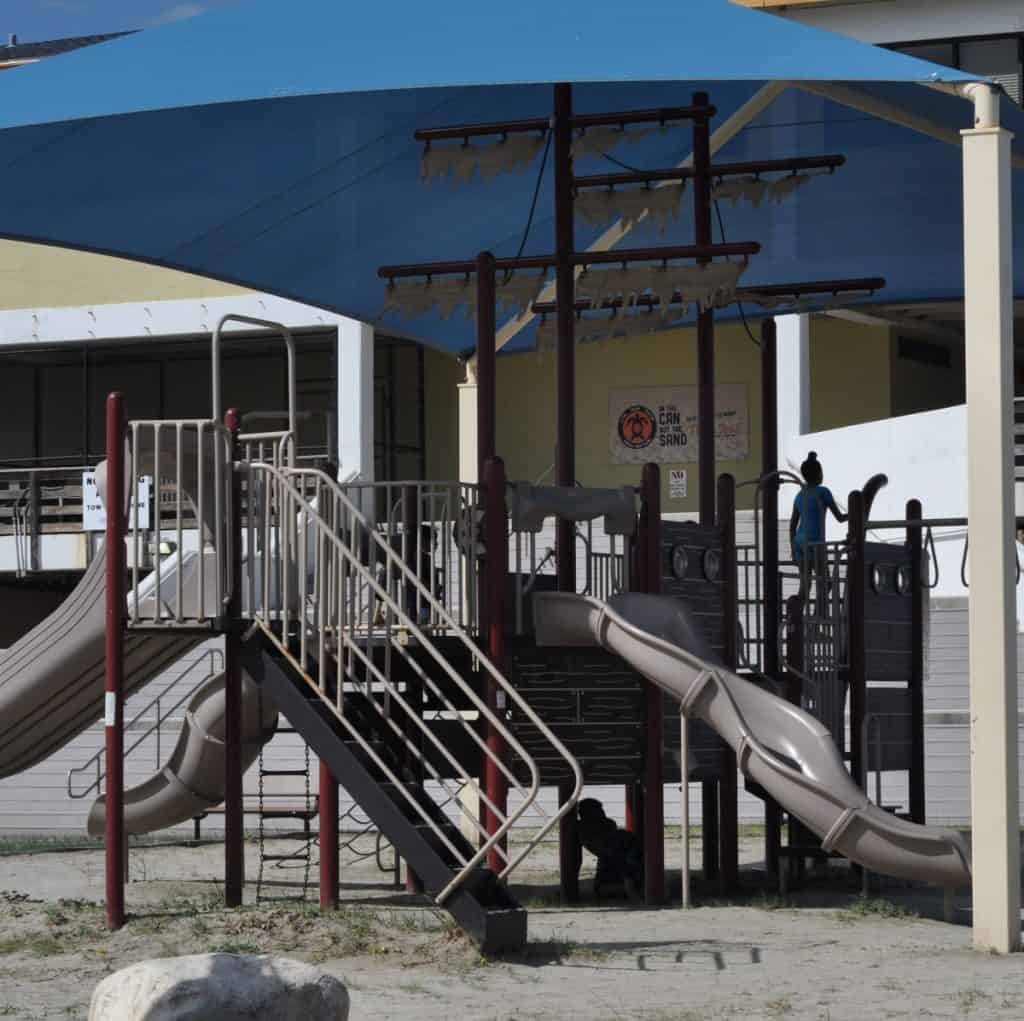 Stewart Beach Map:
Address: 201 Seawall Blvd, 6th St. and Seawall Blvd, Galveston, TX 77550