At school drop off, I told my friend that I went to the Children's Museum on Sunday afternoon.
She stopped, blinked, and asked if I was crazy.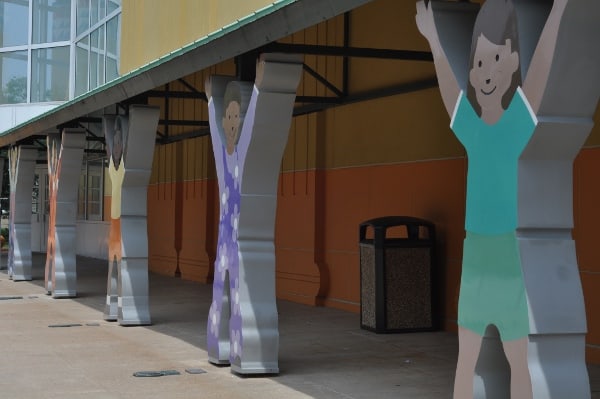 The truth was that I had gone against my will… forced by 3 persistent kids.
It's not that the museum isn't good… because it's really quite awesome.  It's actually so awesome that EVERYONE is there.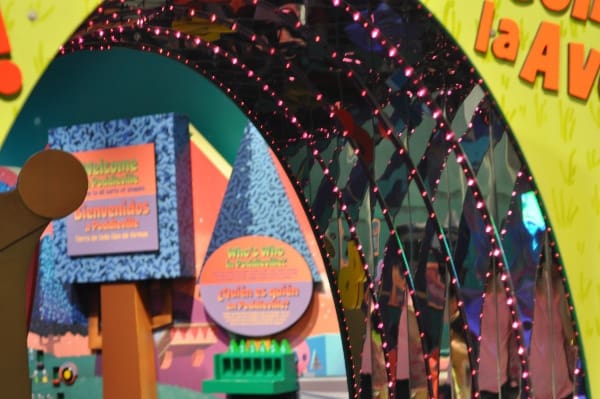 At peak hours, the Children's Museum is an absolute zoo.
So what are the least busy hours and what is the best strategy for enjoying the world class museum? Here's what I've found!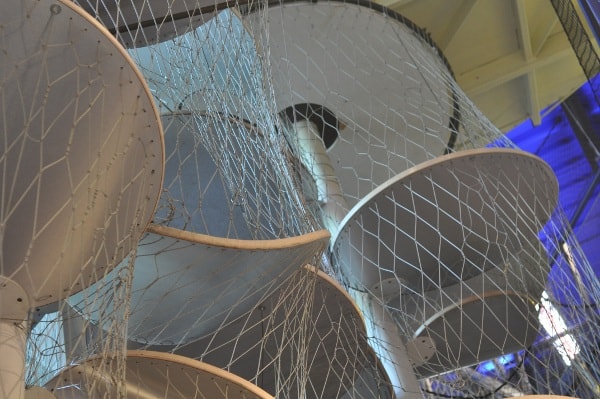 Least Busy Hours: 
During the school year, Tuesday and Wednesday from 1:30pm – 6:00pm are usually less crowded.  This is when the tours have stopped and parents have left to pick up big kids from school.
Thursday afternoons are the free hours… so these are crazy during the school year and the summer.  The one exception might be if you go right before the free hours… as Amanda says… the calm before the storm.
During the summer, it's going to be busy.  The one trick is to go on Mondays.  The museum is closed Mondays during the school year… so often people don't realize it is open on Mondays in the summer.
A tip from Kathy… go during STAAR testing at Houston schools.
Also, as with most Houston venues, if you get there right at opening time and go straight to the activity you want to do (preferably away from the ticket counter), you will likely have 20 or 30 minutes before the crowds catch up with you!  If you are new to the museum, grab a map on your way in and pick something in back to do first.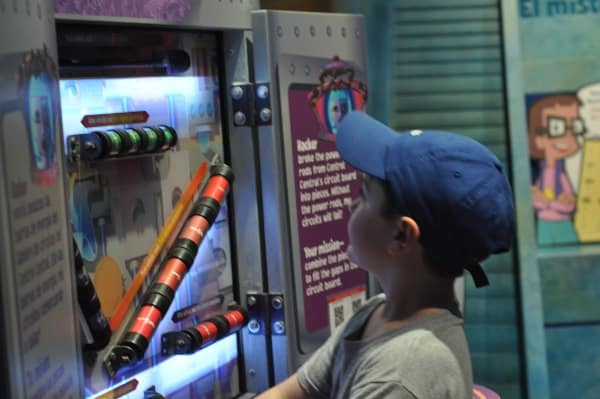 Best Strategy for Visiting:
Get a membership or use free passes from the Houston Library FlipKits.  This way you can visit for 1 hour at a time, without feeling like you need to get your "money's worth".
The Children's Museum is way too big than to do absolutely everything in one trip.  Pick just one or two spots, based on what's the least busy or what you really really want to do.  This way you can sit down, do the hands-on crafts and projects, and really enjoy your trip.
And to avoid the request to do "just one more thing", I set the timer on my phone.  When the alarm goes off in 1 hour or 2 hours, or whatever we agreed on, it's time go!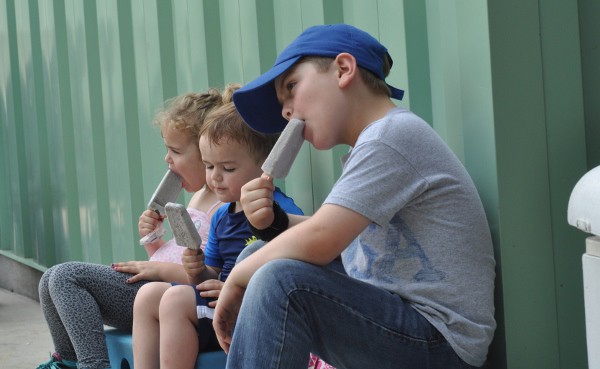 More Tips:
There is no splashpad at the Children's Museum… but there is FlowWorks.  We get pretty wet out here, so consider bringing a swimsuit or a change of clothes.
You can cool off… by going outside.  You can often find a concession stand by the playground with $1 ice cream bars, popcorn and juice boxes.
Several of the activities require closed toed, closed heal shoes… no Crocs and no sandals if you want to do everything.
If you don't want to eat at the Children's Museum's cafe, check out these close by restaurants!