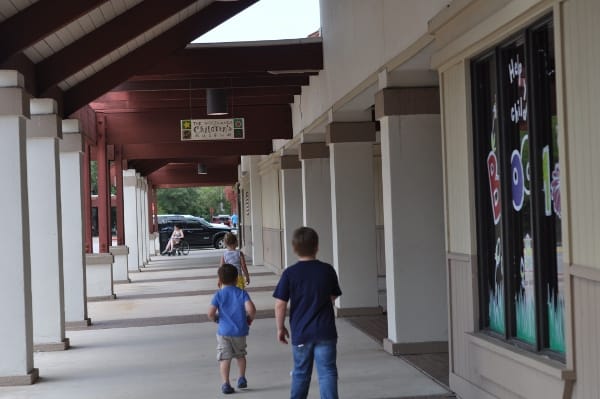 Address:
4775 W Panther Creek Drive, The Woodlands, TX 77381
Houston has an AWESOME Children's Museum… but if you've been, you know that it is BUSY.
As much as my kids love the Houston Children's Museum, sometimes I just can't handle the crowds. This is why I like The Woodlands Children's Museum.
The Woodlands Children's Museum is much smaller, and is targeted at younger kids, but it's much easier to watch multiple kids.
When we arrived, the staff told us that my (new) 8 year old was probably too old for some of the exhibits. The 3 and 6 year old were perfect for the museum.
(And after a few hours of playing, I can say that my 8 year old might have been *almost* too old, but not *too old*. He had as much fun as anyone else.)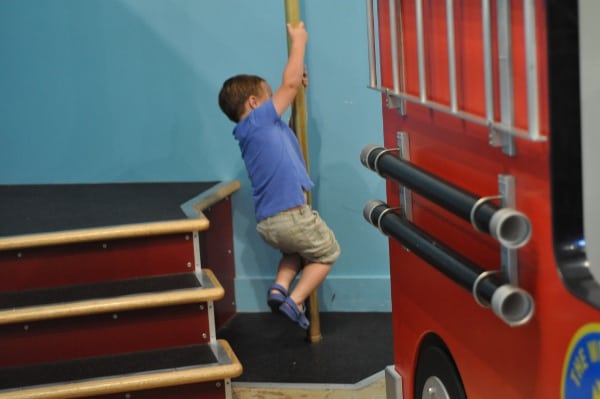 Located in a strip mall, the inside of the museum was bigger than I expected. Not huge, but there was a lot to do. Play house, grocery store, fire station, castle, dress up, art station, train table, water station, lots of messy stations, Duplo station…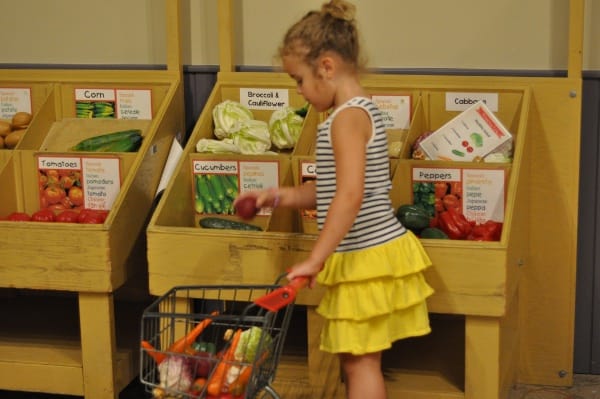 At the Houston Children's Museum, I really cannot stand the grocery store. It's big, has a million vegetables and fruits and boxes… and once my kids load up their carts and check out, I have to help get everything back in place (while watching 3 kids in the middle of 1000 kids). It gives me nightmares.
At The Woodlands Children's Museum, the store is smaller, there are fewer grocery aisles and it's just as much fun for the kids. I just had to sit back and watch.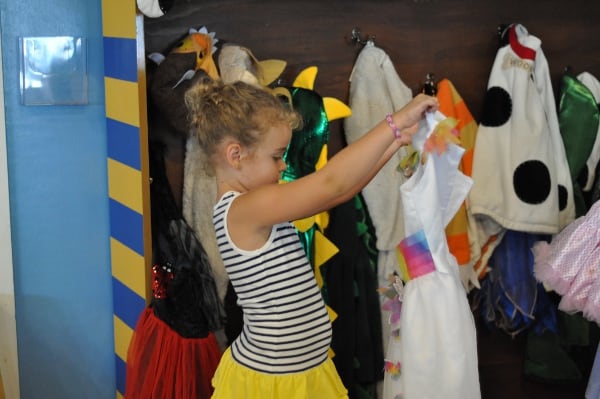 Also, as a mom that has searched for fire trucks all over Houston, I am pleased to say The Woodland's Children's Museum has a truck, pole and fireman gear… all next to the grocery store. So one kid can shop while the other puts out fires.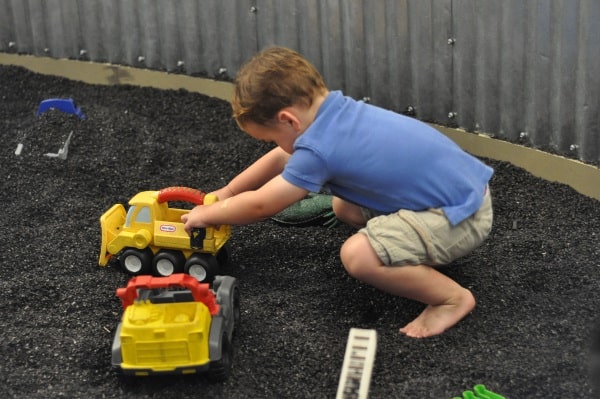 Another cool thing was the "sand" box (full of rubber mulch) and the rice station. Messy things that my kids love but I really don't want at my house. We played at these for a long long time.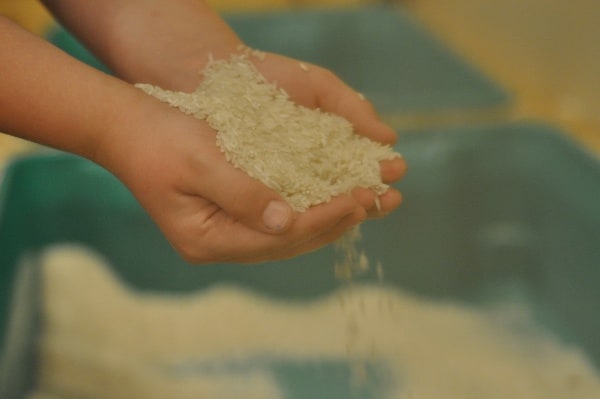 Like the Houston Museum's Tot Spot, The Woodlands Children's Museum has a small spot just for the littlest kids.
It also has some classrooms and a small gift store.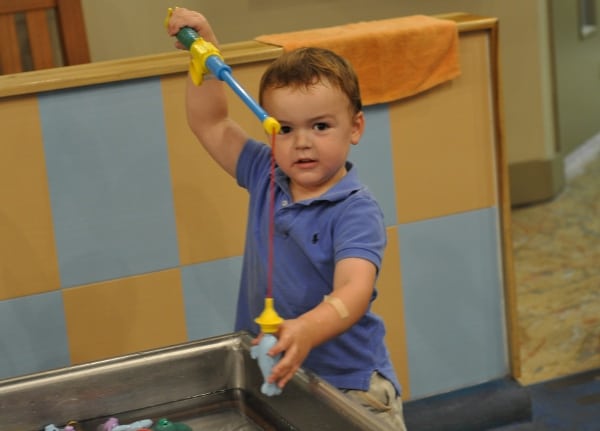 We enjoyed our visit at the Children's Museum without so so many people. It's smaller and "younger"… which is sometimes just perfect.