Have you seen the ropes course at the Children's Museum of Houston? Located in the basement, The Challenge Course is free with museum admission..
Kids strap in to harnesses and then maneuver through the course. The front is relatively easy and the back is challenging even for the bigger kids.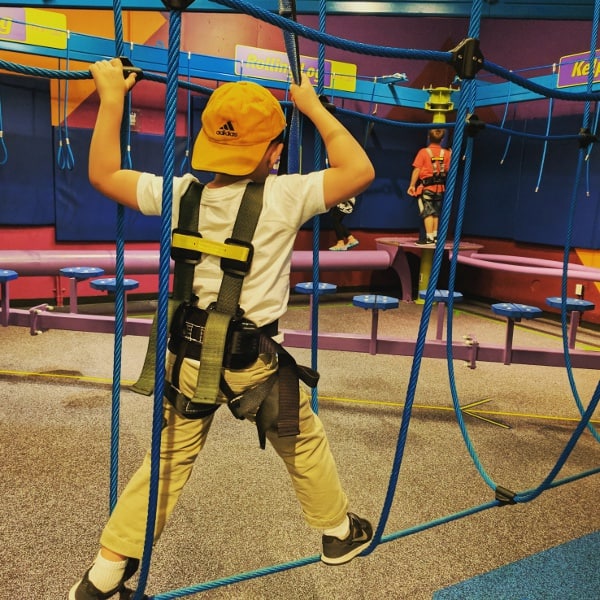 To participate, kids must be between 5 and 15 years old, be between 42" and 64" tall and not exceed the maximum weight of 150lbs. The kids must wear closed toes and closed heeled shoes.
On a weekday after school, we jumped right on the course... BUT on weekends it can take forever to wait your turn. So, if you can swing it, go on a weekday!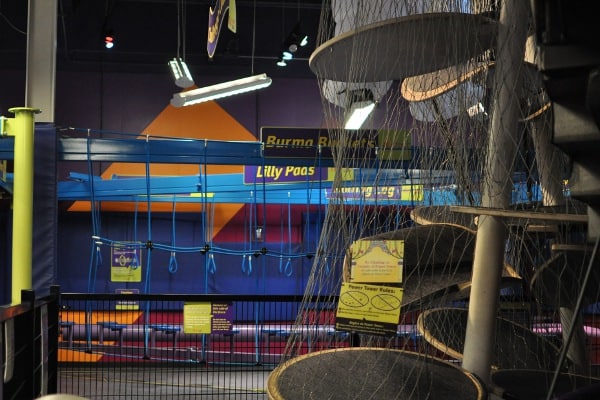 My kids love ropes courses and usually ask to head to the big or little course at
Moody Gardens
for their birthdays. This one is small but much closer and free... so I love it!
Check out the pictures: