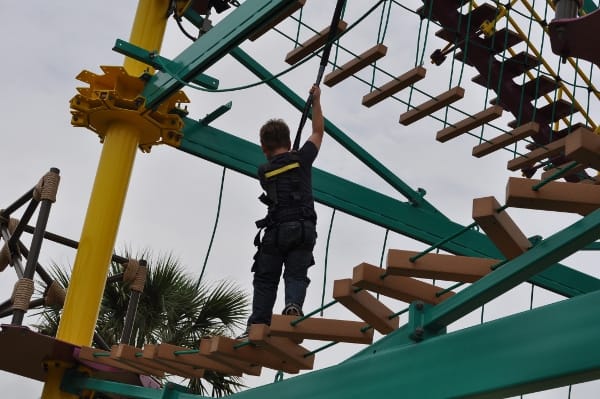 Address:
 Moody Gardens, One Hope Boulevard, Galveston, Texas 77554
Appropriate Age:
Ages 2-7 (and under 48") for Little Kids Course, Over 48" for Ropes Course/Zip Line
Cost:
$20.00 (Big Ropes Course or Zip Line), $30.00 (Ropes & Zip Line), $5.00 (Kid's Adventure Course), Discounts Available
Okay friends, this adventure is a little drive from Houston, and costs $5 to $30... but I'm pretty sure our day at the ropes course was one of the best of my 7 year old's life.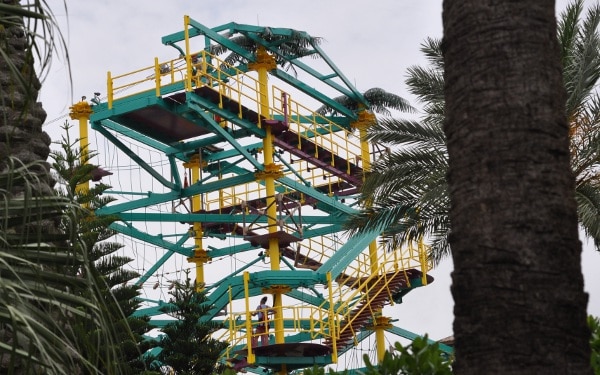 Moody Gardens
has a big ropes course, a big zip line and also a ropes course for little kids. This means that kids ages 2 and older can try out the ropes.
My 3 and 6 year old were able to climb and balance on the Kid's Adventure Course ($5), while my 7 year old (who is nearly 8 and over 48") was able to zip line across the park and climb ropes 4 stories up ($30) while his mom tried to act calm.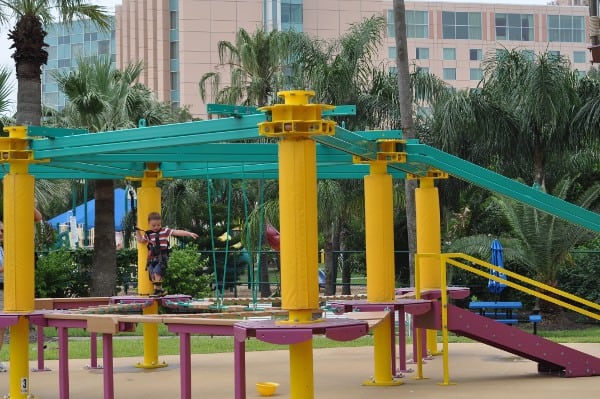 We had seen the ropes on our last trip to Galveston and I had promised we could visit this summer. It worked out well that we saw the "American Ninja Warrior" show the night before our trip, and my kids were certain that they could be Ninja Warriors and that Ninja Warriors probably did ropes courses.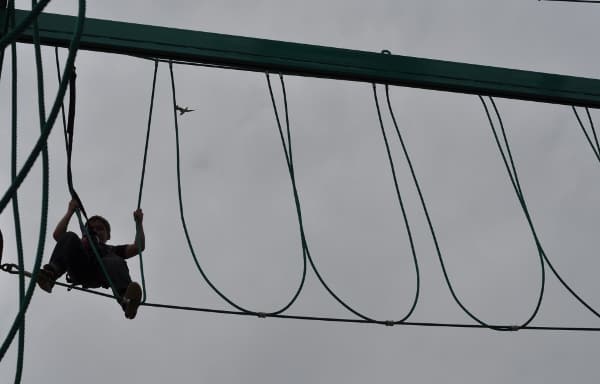 At Moody Gardens, we purchased tickets at the ropes course (and not the main visitor center), which was nice to be able to see exactly what we were getting ourselves into.
The Kid's Adventure Course is very tame and a unique playground where the kids wear harnesses. It's fun to do the "same thing" as the big kids... but not impossible for little bodies.
The Ropes Course and Zip Line are big. The Ropes Course and Zip Line is 60' in the air! My son was certain this was what he wanted to do.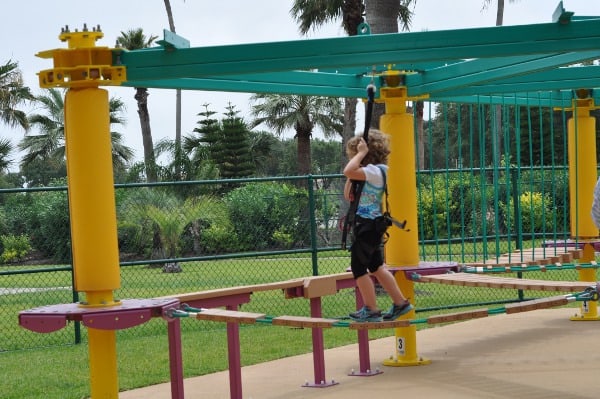 The little kid's course requires an adult to supervise the kids, so I sent Joe up to the zip line on his own. He later told me his knees were a little weak at the top... but once they told him how to sit in the harness and take off, he thought it was great. In fact, he's been asking to go back every day since.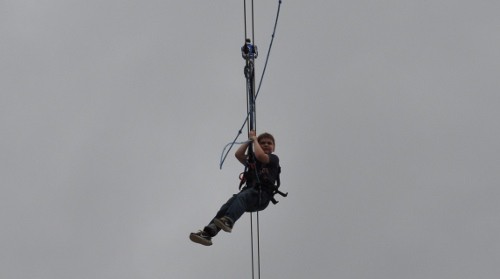 After the zip line, Joe did the big ropes course. This has a 45 minute time limit, but it seems like there is no real limit as long as it's not busy. Joe climbed and climbed. Some bridges looked easy. Some ropes took more concentration and strategy.
Joe could have stayed for hours... and was only forced down when the little kids were hot and tired.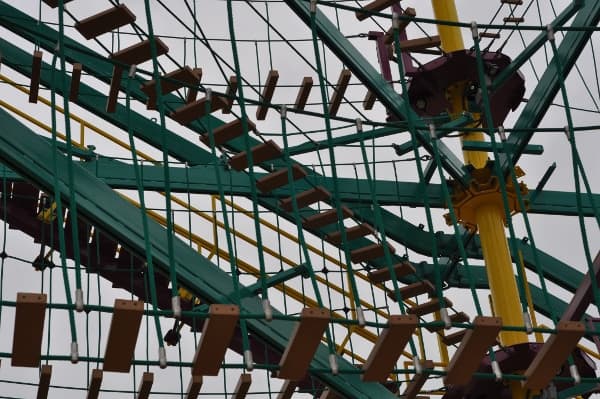 The ropes can be expensive (especially if you have multiple kids on the big course!), but it's half off with a membership, and there is also a discount if you have the day pass.
Moody Gardens has free parking... but lots of other ways to spend money. We made a point to just visit the ropes, but recommend looking at a membership if you plan to do it all!
Remember that there is a free playground by the water... and you're close to the beaches as well!