If you are staying in Houston for Spring Break, consider yourself lucky. Check out all the events going on around town!
You can visit the Rodeo, Discovery Green, Main Street Theater and the Museum District, and still have more to do!
Parking is likely to be a problem everywhere. If you can take METRORail, drive to your destination early, or just be ready for the crowds. Check HERE for the City of Houston Spring Break parking plans.
All Week, March 8-17:
Houston Livestock Show & Rodeo
Destination Celebration Spring Break Bash – Children's Museum of Houston
Nature Camp – Houston Arboretum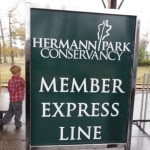 Strawberry Picking 9:00-6:00pm – Froberg's Farm
Friday, March 8:
French Concerts on the Green – 6:00-10:00pm – Discovery Green
Discovery the Dinosaurs – George R Brown
Saturday, March 9:
Unlimited Free Train Rides for Members – Hermann Park
Strawberry Picking 9:30-2:30pm – Blessington Farms
Kids Clinics: Monster Jam – 10:00am – Lowes
FUNomenal Family Festival – 10:00-6:00pm – Discovery Green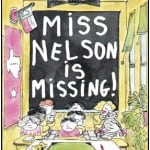 Project Dance Houston – 10:00-5:00pm – Discovery Green
Young Writer's Workshop – 10:30am – Discovery Green
Miss Nelson is Missing! 1:00 & 4:00pm – Main Street Theater
Cello Fury – 8:00pm – Market Square Park
Discovery the Dinosaurs – George R Brown
Sunday, March 10:
Mix 96.5 Petapalooza – 1:00-4:00pm – Discovery Green
Discovery the Dinosaurs – George R Brown
Monday, March 11:
Sports Day – 11:30-4:00pm – Discovery Green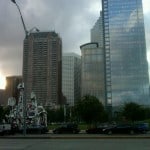 Miss Nelson is Missing! 11:30am – Main Street Theater
Tuesday, March 12:
Spring Weather Wonders Camp (ages 5-7) – 9:00-12:00pm – Weather Museum
Strawberry Picking 9:30-2:30pm – Blessington Farms
Miss Nelson is Missing! 11:30am – Main Street Theater
Ballet & Bubbles – 12:00-4:00pm – Discovery Green
Wednesday, March 13:
Spring Weather Wonders Camp (ages 7-11) – 9:00-12:00pm – Weather Museum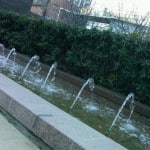 Miss Nelson is Missing! 11:30am – Main Street Theater
Blues and Burgers: Steve Krase and in the Crowd – 11:30-1:00pm – Discovery Green
Thursday, March 14:
Spring Storm Navigator Camp (ages 12-17) – 9:00-12:00pm – Weather Museum
Strawberry Picking – 9:30-2:30pm – Blessington Farms
Miss Nelson is Missing! 11:30am – Main Street Theater
Pi Day Pie Fight – 2:00pm – Children's Museum of Houston
Friday, March 15: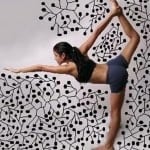 Miss Nelson is Missing! 11:30am – Main Street Theater
Meditation & Yoga – 4:30-6:30pm – Rice Gallery
Chipotle Green Film Series: Cafeteria Man – 8:15pm – Discovery Green
Saturday, March 16
Strawberry Picking – 9:30-2:30pm – Blessington Farms
Young Writers Workshop – 10:30am – Discovery Green
Houston St. Patrick's Parade – 12:00pm – Downtown
Sustainable Living Fest –12:00-6:00pm – Market Square Park
Miss Nelson is Missing! 1:00 & 4:00pm – Main Street Theater
Flea by Night – 6:00-10:00pm – Discovery Green