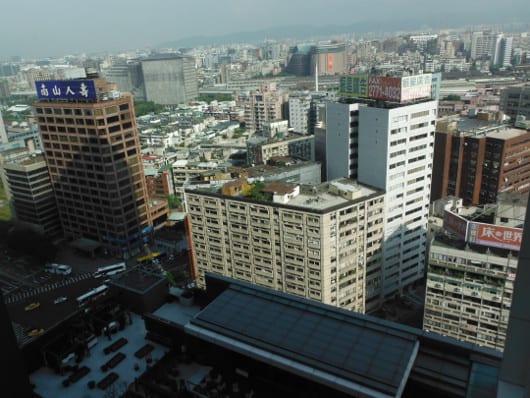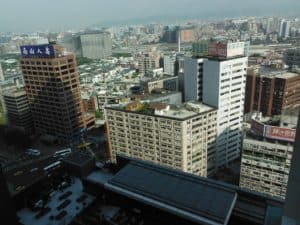 This week I've been in Taipei, Taiwan on business travel. This happens to be my 3rd trip here since June. The more I visit, the more I like the city. I'm unable to speak or read Mandarin, but getting around the city is relatively easy. The people are friendly, the city is safe and the street names are labeled with Chinese characters and the English alphabet.
On my first trip to Taipei, I took a tour from my hotel. An English speaking tour guide drove a group around the city and showed us the highlights. On later trips I started taking taxis with my destinations written on paper. I often have a Mandarin speaking coworker with me, but even when I don't, I still find my way back home. If you make it to Taipei, I suggest you get a map, talk to the hotel concierge, get a couple addresses written in Mandarin, and head out into the city. If you run into trouble, get a taxi, point to a address and get yourself back to the hotel.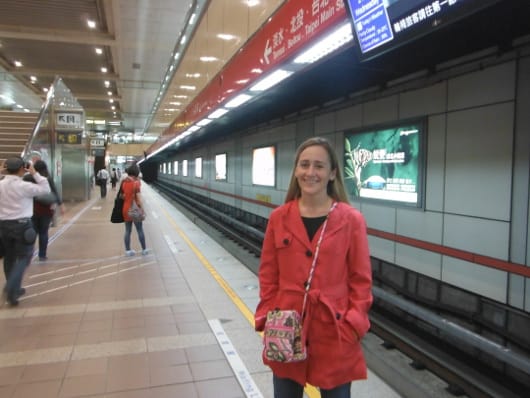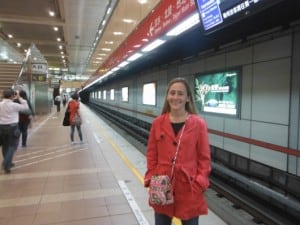 For the Taipei highlights, go HERE. My favorite thing so far has been the night markets. When home in Houston, I love festivals, fairs and farmers markets. The Taipei night markets pack all this excitement into nightly fairs were streets are closed down and replaced with booths, vendors and pedestrians.
Night markets have lots of shopping and lots of food. You can find clothes, shoes, purses, keychains, watches, hair accessories, stuffed animals, toys and just about anything you can imagine. Prices are reasonable but always super cheap. Bartering can be done but, in my opinion, the dirt cheap treasures come from Chinese markets and not Taiwanese markets.
What the Taiwan markets have is lots of cheap street food. Taiwan has become famous for xiaochi, or "small eats". At the market, vendors are selling juice, tea, fruits, dumplings, nuts, meat "kabobs" and stinky tofu.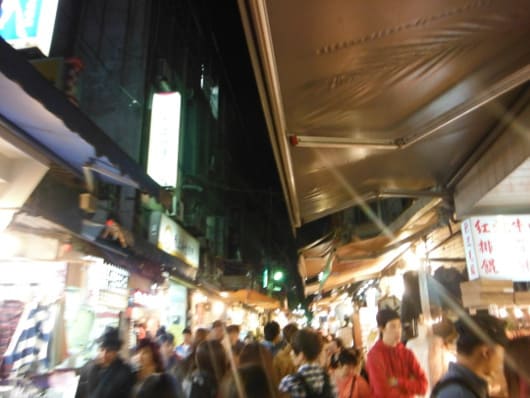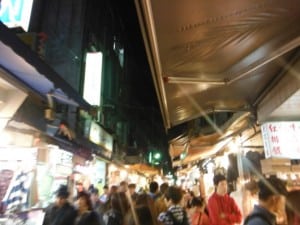 Stinky tofu happens to be the very worst smelling food in the entire world. Keep in mind that this is coming from someone who won't even eat parmesan cheese because of the stink, but  the smell of stinky tofu makes me want to never eat again in my entire life. It might actually be a good diet tool.
Stinky tofu is deep fried fermented tofu that is covered in a sweet and spicy sauce. It's crispy on the outside and soft on the inside. I did try it years ago and never will again!
Fortunately there is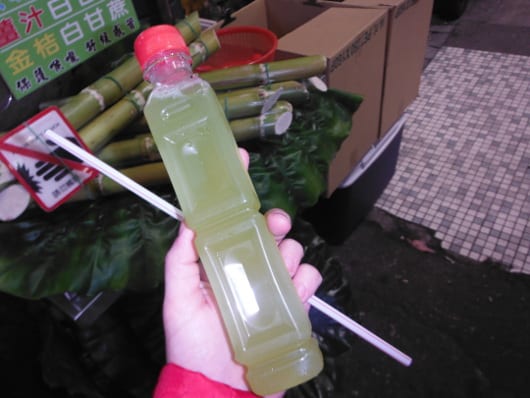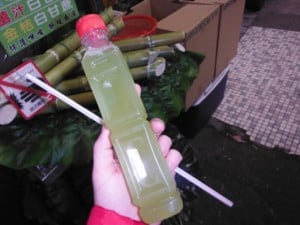 plenty of other food for me to eat and for booths for me to browse. I could spend hours shopping and people watching.
I am a big fan of Taipei and I have a goal of someday bringing my kids. I'm told that short term childcare, even at English centers, is very easy to find. I would like to top our San Diego trip and bring the BigKidSmallCity on a Taipei business trip.