Surfside Jetty Park!
South of Houston is Surfside (and Surfside Beach)! On the edge of town (which is very small and walk-able), is Surfside Jetty County Park!
This free park, on the water, includes a playground, restrooms, parking, beach and jetty access. When we visited on a weekend afternoon, the park was busy with picnickers, fishers, swimmers and kids on the playground.
Update: The park is full of fishermen and picnickers, but the playground has been removed.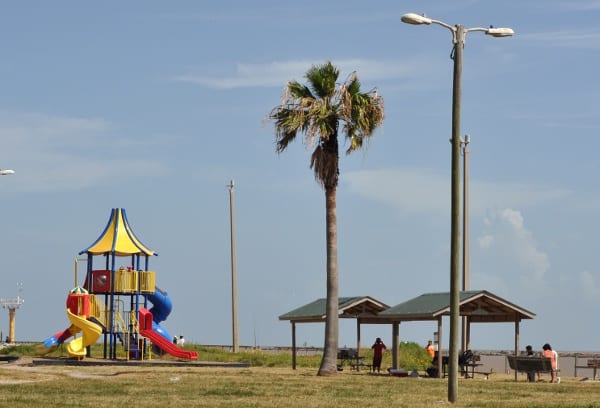 The playground is not big... but it's tall. The steps and ladders go up 3 stories! Some of the ladders are too tall for little ones, but it is fun and challenging for bigger ones.
The beach is right next to the playground (and the parking is a lot more empty than the other side of Surfside), but there are rocks to negotiate or a short walk to an access point.
If you are looking for a new beach to try out, check out Surfside... and while you are there, play at Surfside Jetty Park!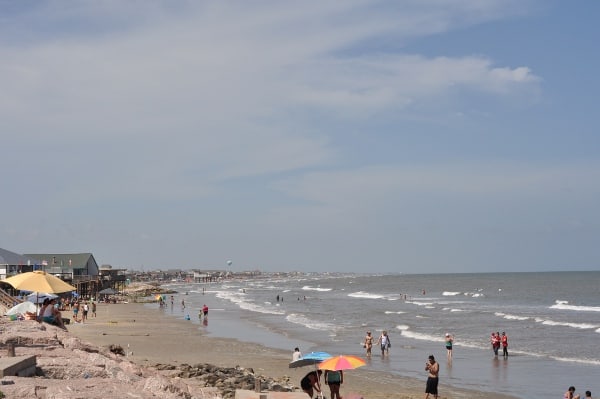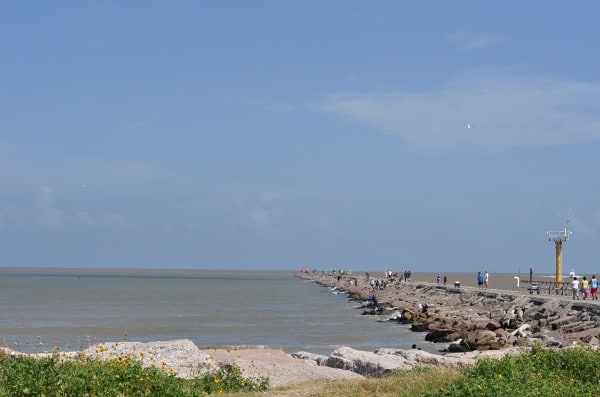 Click the address for the map: 101 Parkview Rd, Surfside Beach, TX 77541
Or click HERE for more more Houston parks.