Spring Break is nearly here and you can get away without going too far… Stay at The Woodlands Resort! We went last summer and had an AMAZING time (and the vacation was not at all difficult for mom). Read all about it, and check out the pictures of the beautiful pools and lakes, HERE.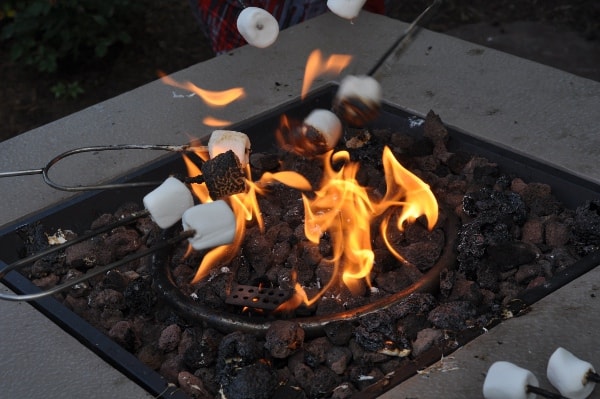 For Spring Break, the resort will have the pools open, movies playing, smores cooking, games going, crafts tables open and bikes ready for trail rides. The weekends, March 11-13, 2016 and March 18-20, 2016, have the most going on (with DJs and games by the pools!) and the weekdays have movies and fun!
Nightly dive in movies from Saturday, March 11 through Saturday, March 19
The Forest Oasis pools will be open:

Friday & Saturday, March 11 & 12th: 8am – 11pm
March 13 – 20th: 8am – 10pm

 The lazy river will be open:

Friday, March 11th: 4 – 8 pm
Saturday & Sunday, March 12 & 13: 9am – 8pm
March 14-17: 10am – 7pm
Friday, March 18: 10am – 8pm
Saturday, March 19: 9am – 8pm
Sunday, March 20: 9am – 6pm
For the weekend schedules, lookbelow: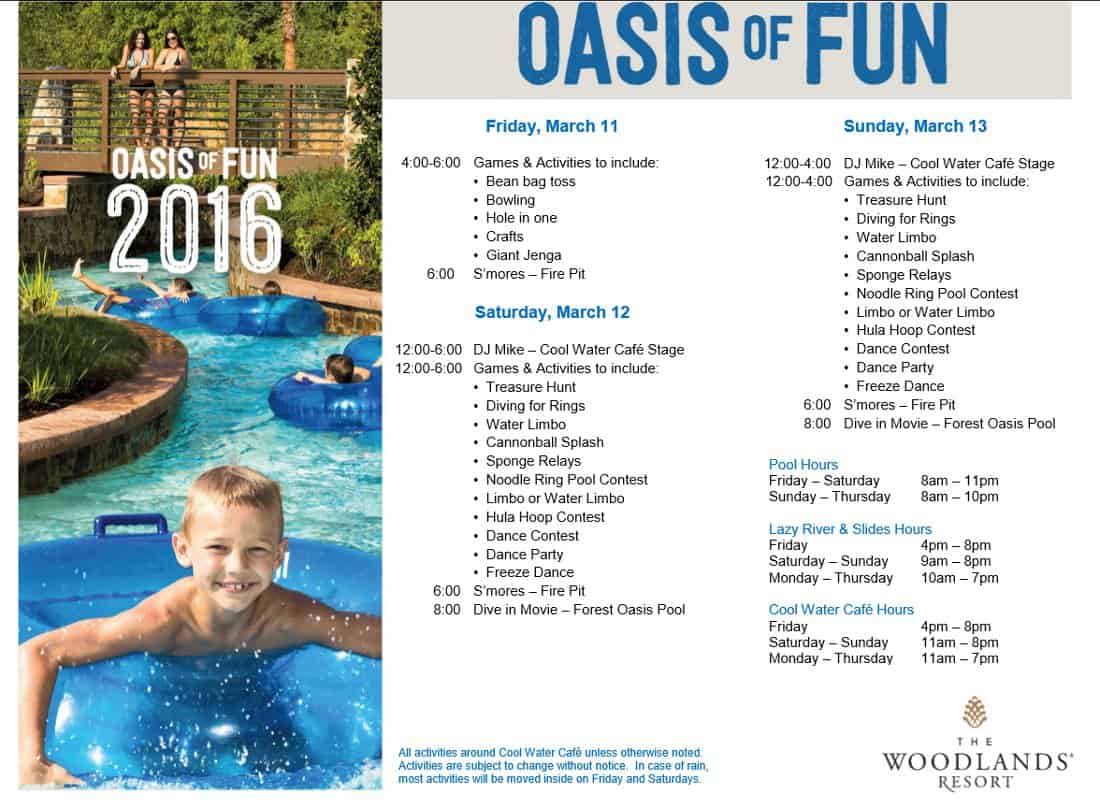 (The schedule looks the same for March 18-20, 2016!)
So, are you brave enough to dive into the (mostly unheated) pools in March? My kids say they are up for the challenge.
For more things to do in Houston, with kids, for Spring Break, go HERE!