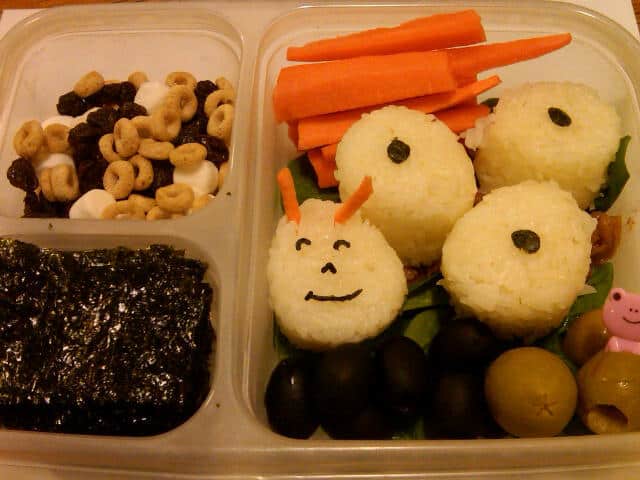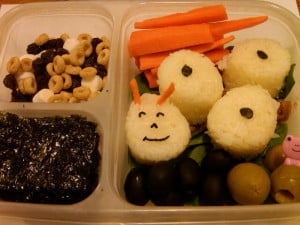 Every school day I make fun lunches for my kids. It started as a way to get my son to actually want to go to preschool (and quit telling me how much he hated school each morning). My kids love school now, but occasionally (daily) they like to whine about waking up early. I use the lunches as incentive for them to hustle out the door.
I make a lot of rice balls, sandwich shapes, crazy hard boiled eggs and anything I think might make my kids smile (and move fast). For tips on making lunches, go HERE. It does not take much time or talent, just a few ideas. And the lunches don't even need to look especially fancy.
Check out this video from ABC 13 on our lunch box ideas!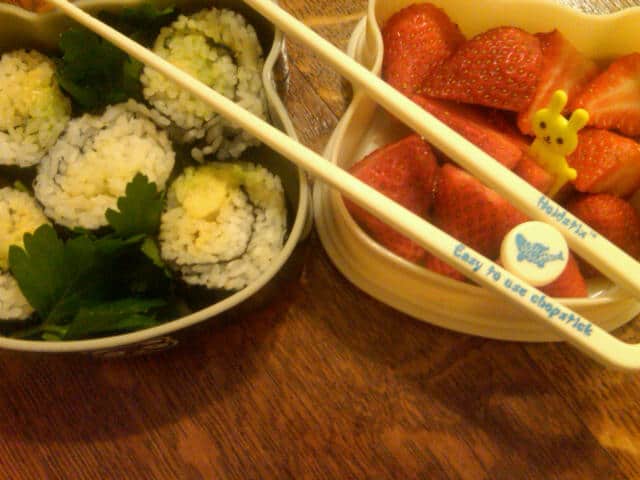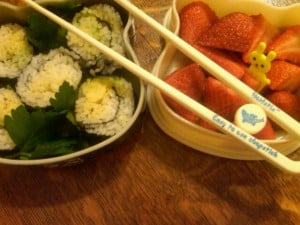 Watch for blog updates each Friday for lunch box ideas! Sign up for the free email so you don't miss one. (Right side of the website!)
Click on the links for more information on making Rice Balls and the Tools I use for our lunches. We get our local and organic vegetables from Greenling!
Go HERE to see all our lunches!