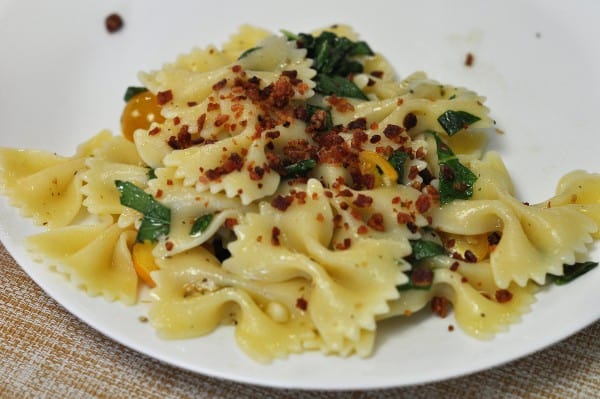 Pasta is quite the satisfying meal, and nothing quite compares to it. It serves as the perfect backdrop for various ingredients ranging from vegetables and meats to tomato sauce and cheese, and far beyond!
I think my younger daughter may have been Italian in a previous life. She would eat pasta for all three meals if she could. Pasta/noodles have been around for thousands of years so a food with that much longevity has got to be popular and delicious!
I served this BLT pasta as one dish for dinner, with no other sides, since there are both tomatoes and greens within the dish. The dish was easy to cook, hearty, and delicious.
We used yellow cherry tomatoes because they tend to be slightly sweeter than red tomatoes. My kids love bacon so this is incredibly popular in our house. After cooking the bacon, my younger daughter loved crumbling the bacon in a Ziploc bag with the bottom of a stainless steel small bowl.
Enjoy!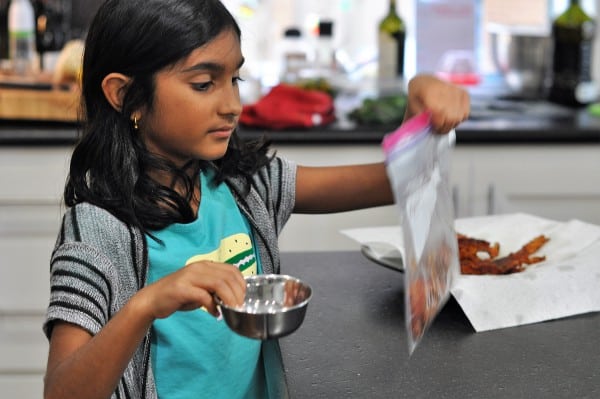 Ingredients:
· 1 lb farfalle or penne pasta
· ¼ cup olive oil
· 1 10.5-ounce package of yellow cherry tomatoes, halved
· 2.5 ounces salad greens coarsely chopped (½ of 5-ounce box) (we used super greens)
· 1 package of bacon (12 ounces) (we used smoked, low sodium bacon) cooked.
· Juice of ½ a lemon
· 2 garlic cloves, diced
· Kosher salt
· Freshly ground black pepper
· ½ tsp dried oregano
· ½ tsp dried, mixed Italian herbs
· ½ cup of pasta cooking water
· Grated parmesan cheese (optional)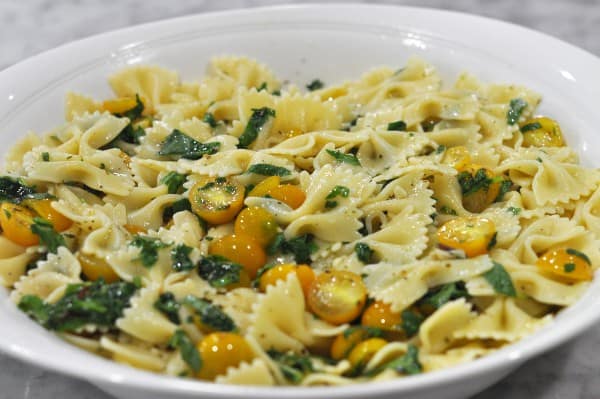 Cook the pasta according to directions. While pasta is boiling, cook bacon to desired crispness. We crumbled about 3 slices of bacon with which to top our pasta. While the pasta is cooking, halve the cherry tomatoes and combine with olive oil and lemon juice in a bowl. Add garlic, oregano, Italian herbs, 1 tbsp salt, 1 tsp black pepper. Mix well. Chop salad greens, add to the bowl and mix together.
Once pasta is cooked, reserve ½ cup of pasta cooking liquid and add to the bowl with cherry tomatoes. Drain the pasta and combine with the cherry tomato mixture. Add salt and pepper to taste. Top with crumbled bacon and parmesan cheese as desired. Happy eating!