At BigKidSmallCity, we make a lot of fun school lunches. They don't take too much extra work, but they do get my kids excited about waking up early and getting to school before the bell rings.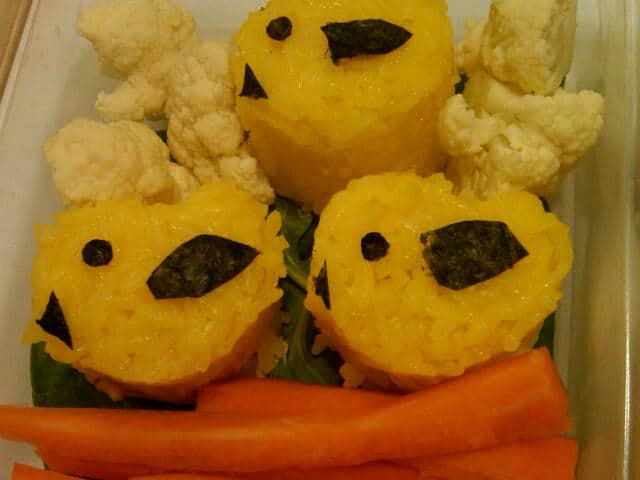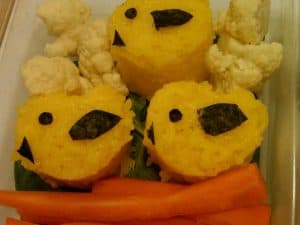 I was out of town for work a few days this week, but I did manage a couple of extra cool lunches before I left.
This week's favorite was the rice chicks with spinach, carrots and cauliflower. The stars of the lunch were, of course, the chicks.
Making them is amazingly easy.
1. Take some sushi or Japanese rice and throw it in the rice cooker. Add some water and food coloring, stir and click "start".
2. Go do something else for 5 minutes.
3. When the rice is cooked, add a little salt.
4. Grab a cute sushi rice mold.
5. Spoon in rice to the mold and squish it closed. Really tight. And if it's not sticking, add a splash of water.
6. Cut up some Nori
with Kitchen Scissors
. If the nori is not sticking to the rice, just add a tiny amount of water to the rice.
The rest of the lunch is just a bed of spinach, some hummus to make the rice chicks "stick", carrots and cauliflower. On the side I also packed strawberries, trail mix and a fork.