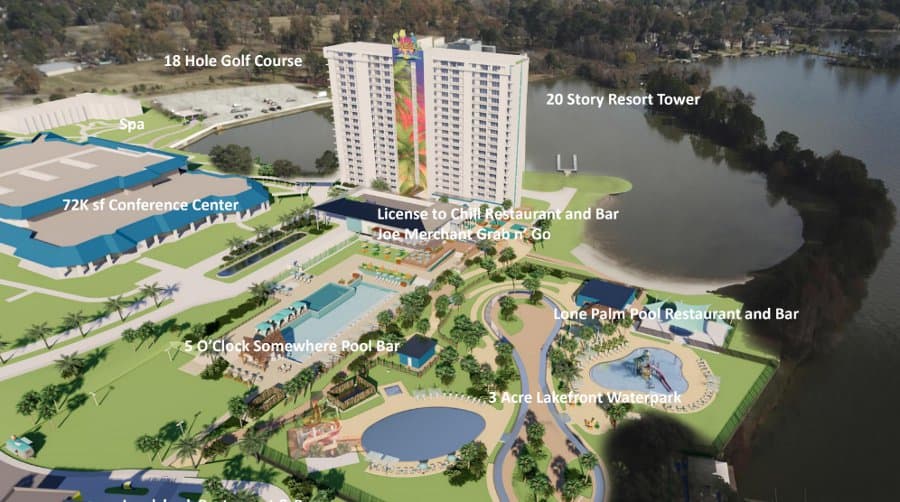 Margaritaville Hotel is coming to Lake Conroe!
It might have margarita in the name, but it will be surprisingly kid-friendly… mini golf, pickleball, paddle boarding, water slides, lazy river, tiny houses on the lake and the Parakeet Club (kids club)!
Put this on the summer stay-cation to-do list!
Learn more HERE!