One day at Legoland Florida Resort!
We were in Orlando, within an hour of Winter Haven, and my kids insisted Legoland Florida was a priority for our short stay in Florida.
So we went at opening time, with the plan of doing a few rides, looking at all the LEGO sculptures and building a robot. When we arrived, we were pleasantly surprised to have short wait times on everything and to be able to do anything we wanted!
On a weekday in October, we were able to sign up for the robot build, ride everything and even stop by the waterpark… all before the afternoon rain storm came. And after the big theme park earlier in the week, this park just seemed so easy.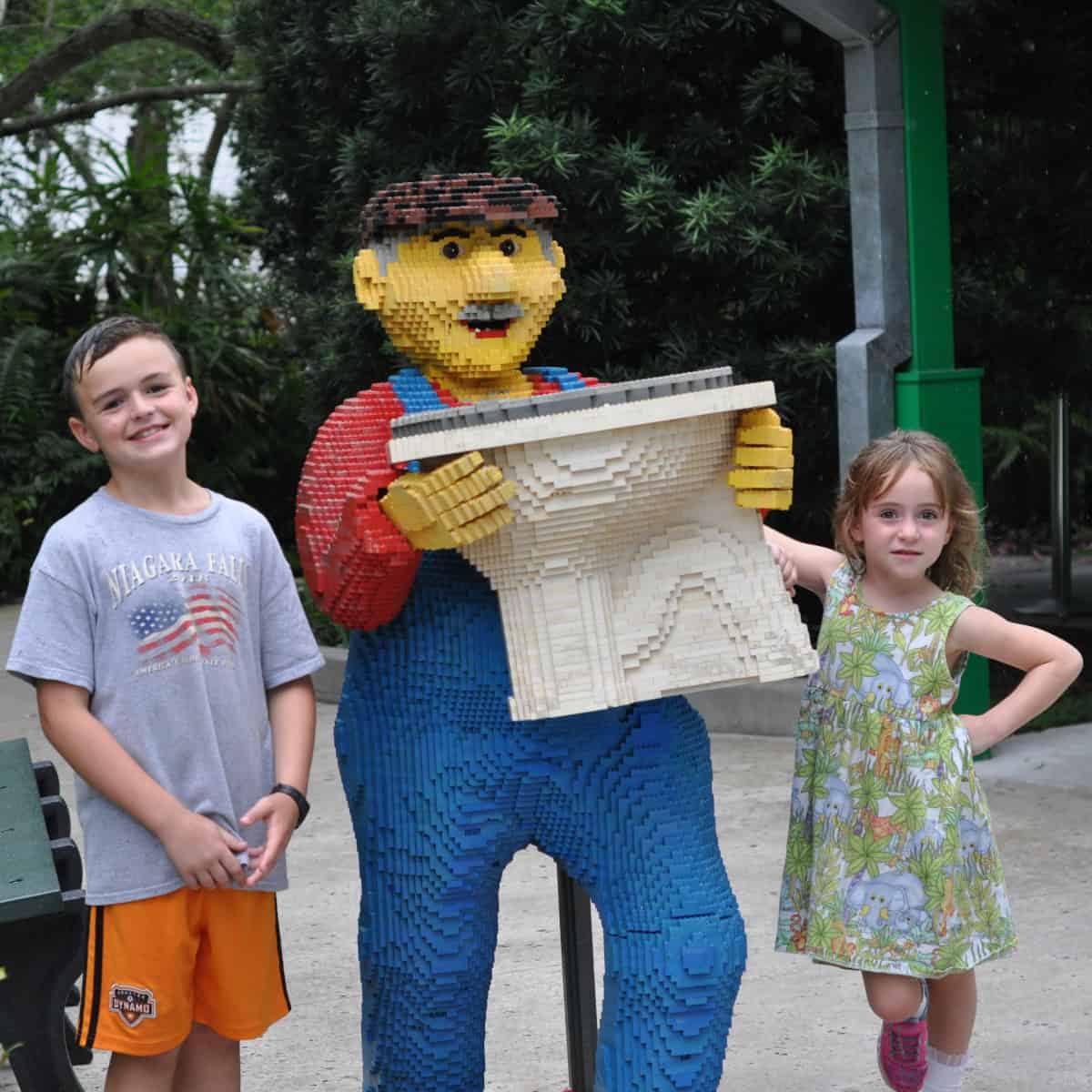 Legoland Florida, in Winter Haven, includes more than 50 rides, shows and attractions inspired by popular LEGO brands and characters. If you are thinking of making the trip to Legoland Florida, here are some things to know before you go:
Jump to: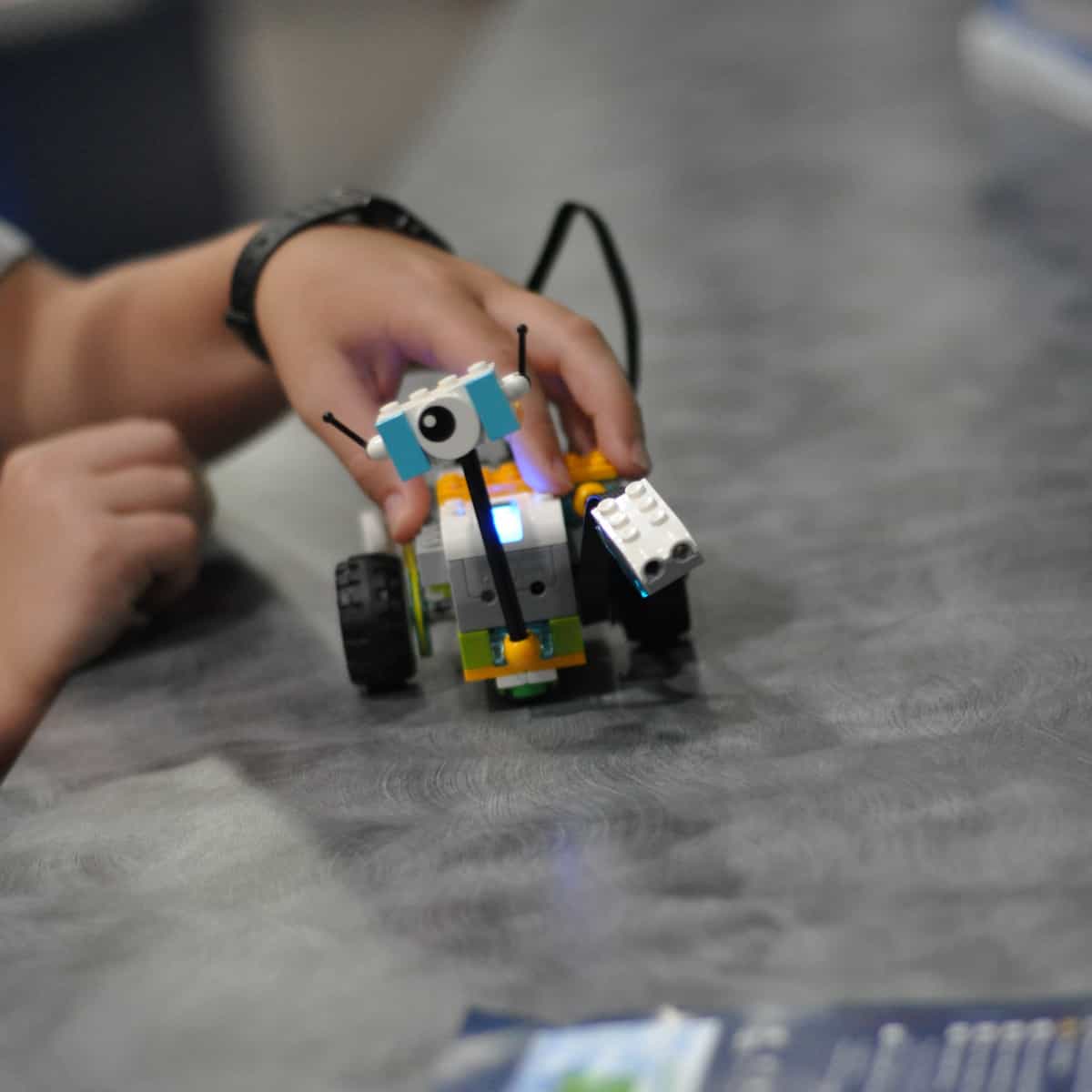 Robot build sign up
If you arrive at opening, look for staff members holding a little robot near the entrance. You can sign up for a free robot building class while spots are available.
We got an early spot and were able to spend about 30 minutes building a rover. It was free and air conditioned... which was appreciated even in October.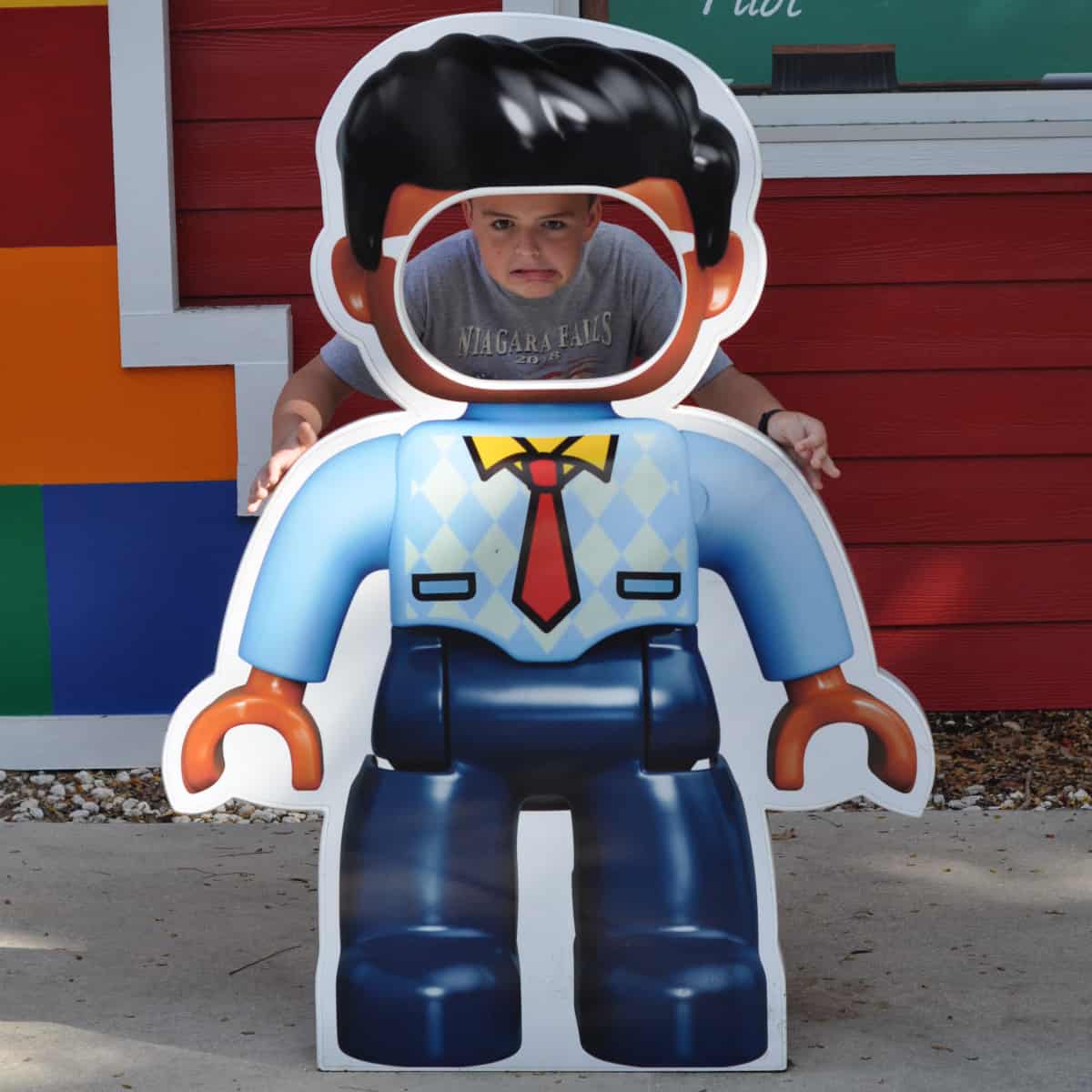 Bring your own mini figures
Bring your own mini figures from home and you can trade with staff members. Just look for mini figures on their badges (or on desks around the park).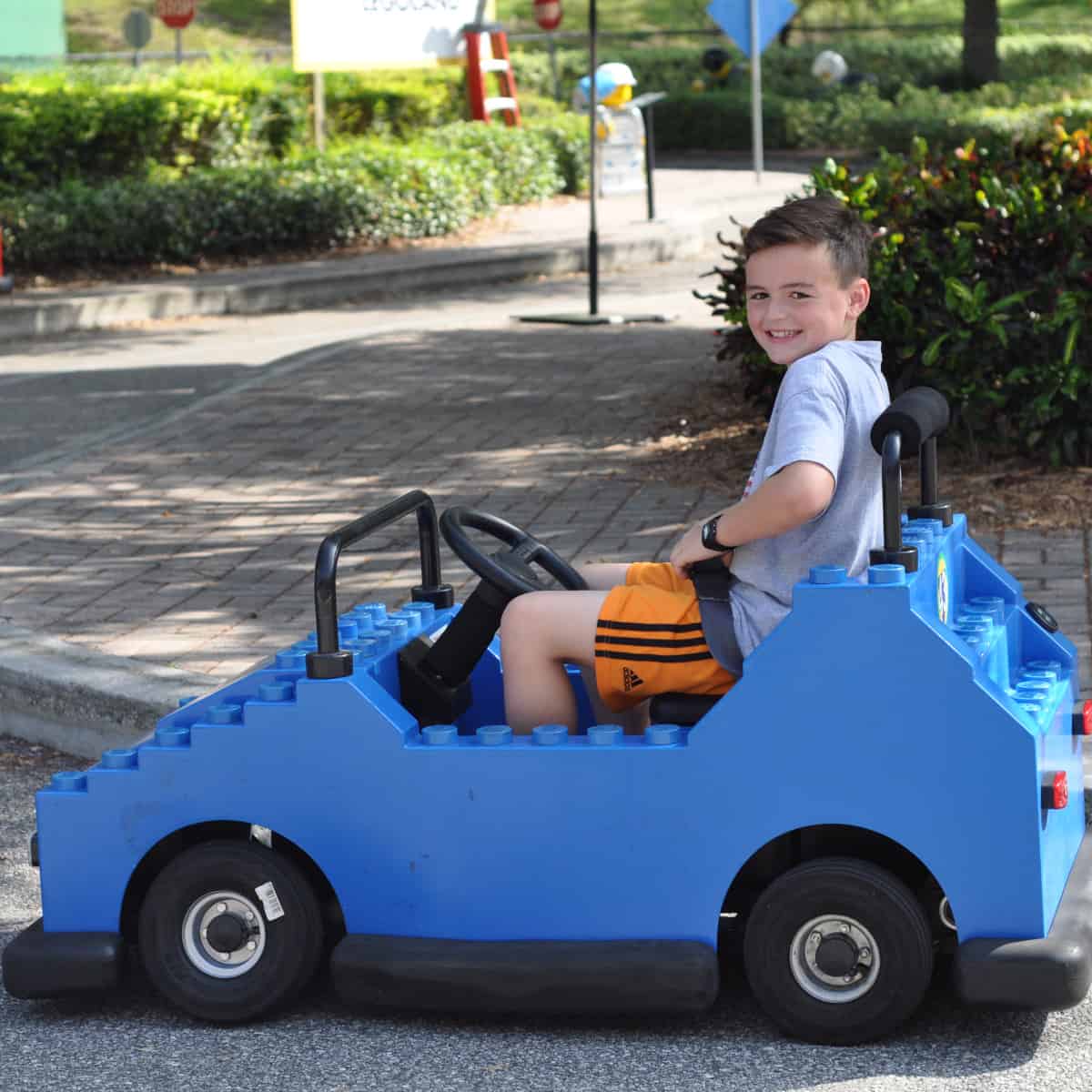 Download the App
At the entrance of Legoland, there are maps to help you navigate the park. The paper versions are a little hard to follow, but if you download the App, there is an interactive map that helps you navigate the park.
You can also use the App to view wait times, menus, show schedules and more.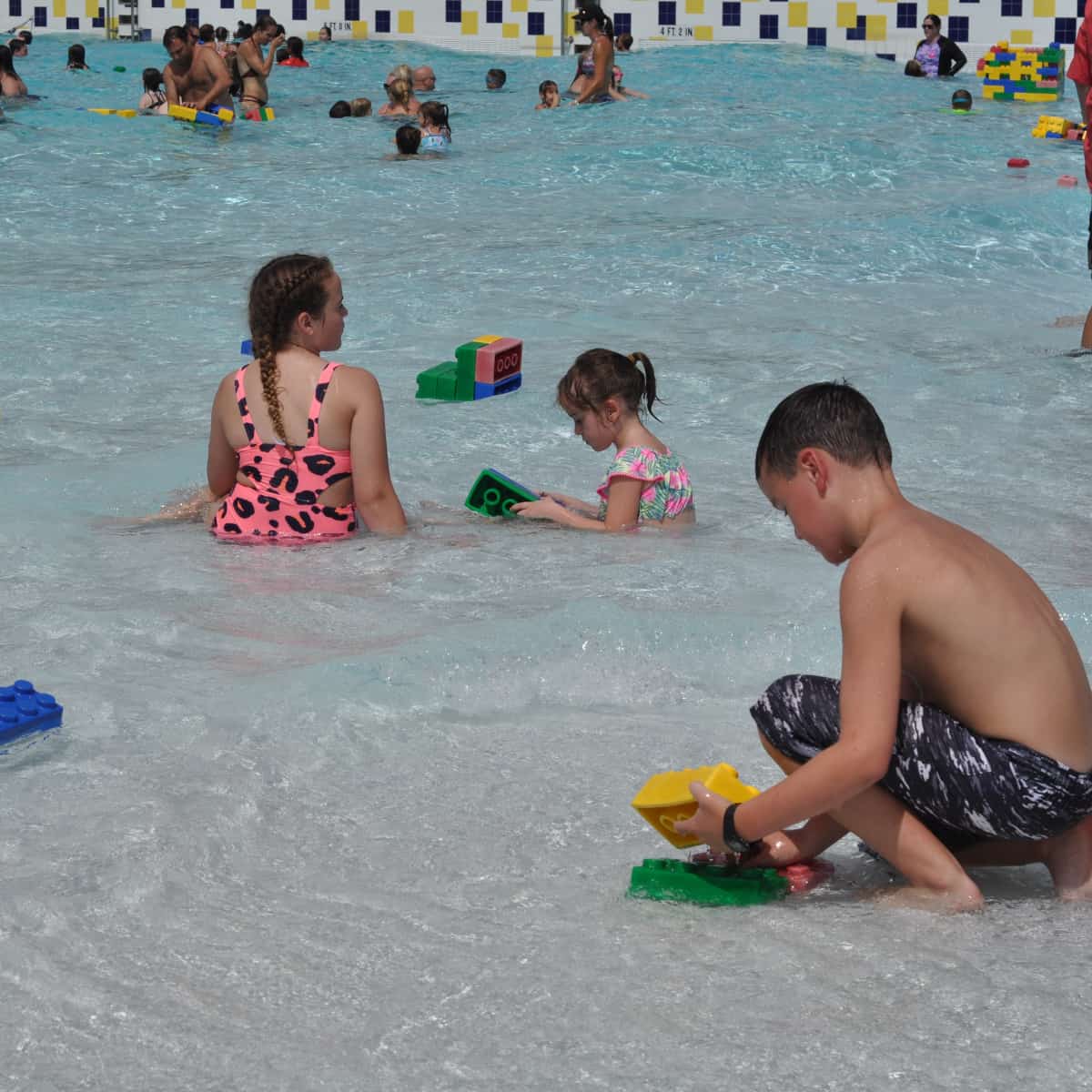 Visiting the water park
The Legoland Water Park requires a separate ticket. If you are buying regular priced tickets, it is about $25 more to add the water park. So... should you spend the money?
Pros:
Florida is hot... and the water park lets you cool off.
LEGO lovers can appreciate the build-a-raft lazy river and the big blocks in the wave pool. This makes the water park unique.
Some discount tickets include the water park automatically (so it's cheaper to get the package than just the full price park ticket).
Cons:
The water park is very small. There is a lazy river, little splashpad, wave pool, kids tower and two big towers. It's fun, but not quite like a big Houston water park like Splashway.
You have to take time away from visiting the regular park and also change into swim gear.
Take away:
We did visit the water park because our tickets included the whole package.
It was nice to cool off, but for the small size of the water park, and if I could save some money by skipping, I probably would. There are a lot of rides and things to do in the big park... so I'd personally focus on that!
If you love water parks or you are at Legoland for a couple of days, you might want to ignore me and add on the water park!
Where to buy discount tickets
Well, I'm not a Florida theme park expert, but this is what I know...
You can buy full price tickets on the Legoland website and app.
The last time we went to Legoland California, I bought discounted tickets through work. If your company has a store with discounts, see if they sell tickets. You can also check for discount tickets with AAA and Costco.
We made a purchase at the LEGO store and got a coupon directing us to THIS site. One ticket was $125, with the water park, and it let a kid get in free with each adult ticket. We did not plan on buying water park tickets, but this made it cheaper than buying regularly priced tickets.
We just had one day, but if you buy tickets for multiple days, you save quite a bit on day two and three. Also, buying online is cheaper than buying at the gate.
At the time we visited, no advanced reservations were required. I bought the tickets from my phone in the parking lot (because I was worried about rain and we were on a tight schedule).
Parking is around $25. Preferred parking is $10 more. When you drive up, you can see how busy it is (and preferred parking is under the solar panel covers near the entrance). Unless it was super busy, I'd skip the preferred parking and just walk a few extra steps.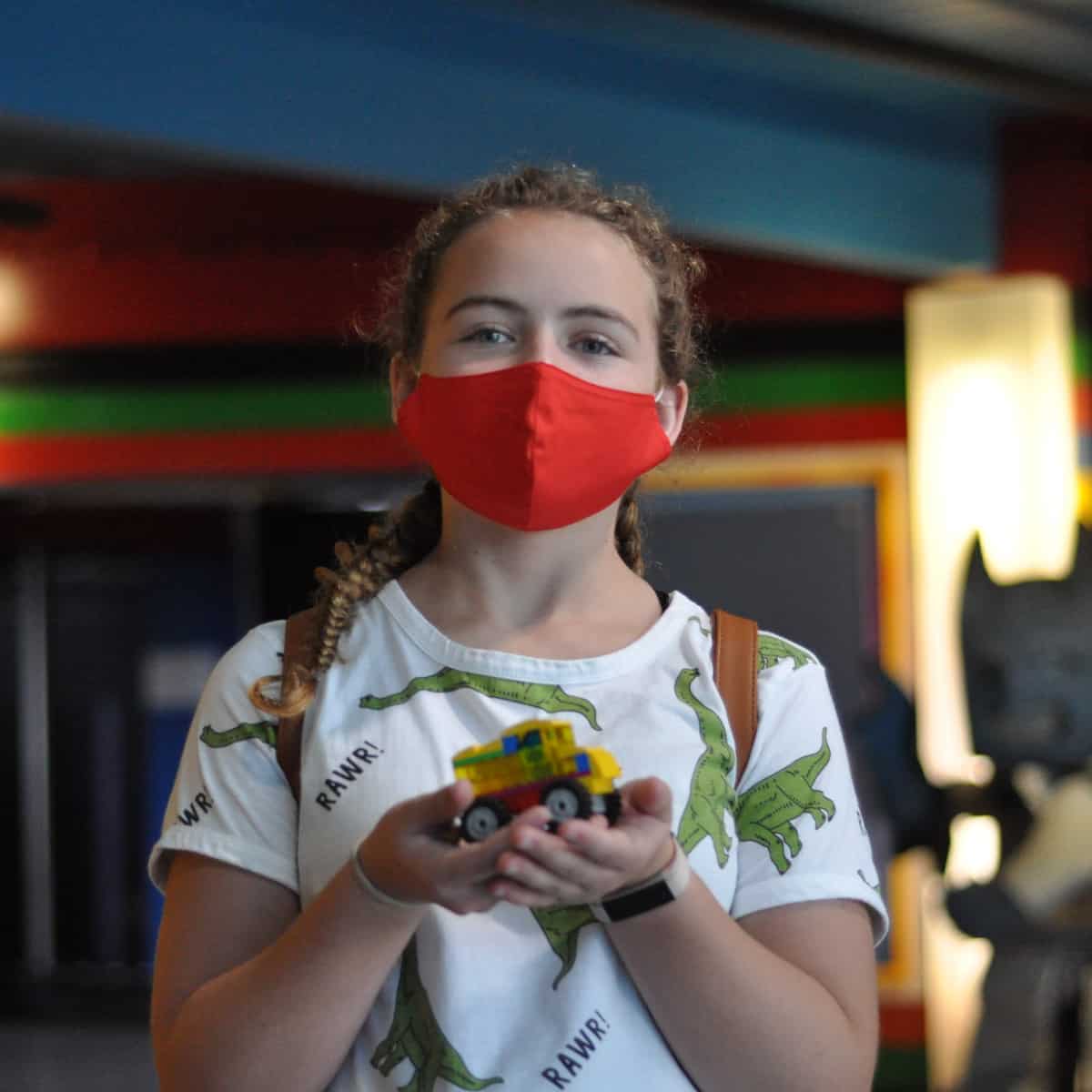 What to bring to Legoland Florida
We basically brought the same gear we took to Disney World. Strollers, food and drink are allowed inside.
Bring the stroller if you have a kid that just might use it. You can use it like a wheelbarrow to carry water and snacks and all the stuff. I also bought a cheap canvas bag to hang over the handles and let the kids paint it.
Wear a fanny pack. Yeah, I know they are not cool... so I went all out with a neon blue and pink flamingo fanny pack to carry my phone and money.
Bring water. Lots of water. Florida is hot and having a stroller full of water saved tons of money.
Bring snacks.
Bring sunscreen. It's a day in the Florida sun. Bring a sunscreen stick and avoid problems later.
Bring baby wipes. These are good for messes and sweaty faces and...
Bring ponchos. If there is a big rainstorm, you might be happy to have these.
Bring a swimsuit for the waterpark.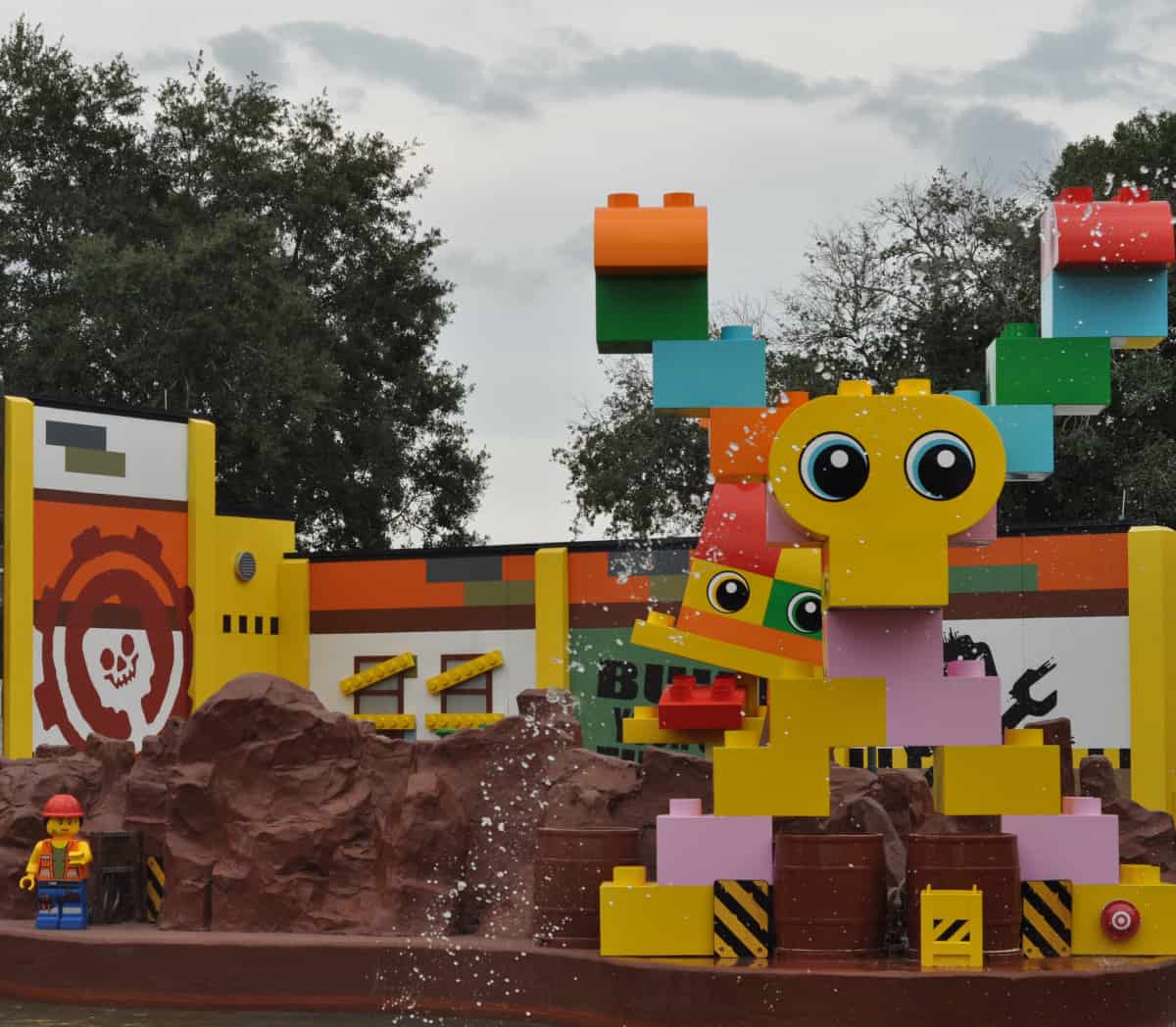 One day at Legoland summary
When the kids were really little, we went to Legoland California for a day. Even back then we loved LEGOs and loved the sculptures and little rides.
Going back, in Florida, with bigger kids was even better. The kids ages 14, 12, 10 and 5 could pretty much ride everything, build everything and enjoy everything.
For this last trip, I was very pregnant, but the big kids were able to accompany the youngest on all the rides.
When we visited, masks were recommended while indoors, but not required. Also, reservations were NOT required. You just needed a Legoland ticket. (At this same time, Disney was requiring masks for all indoor activities and tickets plus reservations were required.)
Legoland Florida does have hotels onsite that are just steps from the theme park entrance. They have themed rooms and daily entertainment for the kids. We did not stay in the hotel, but it would be fun to go back!