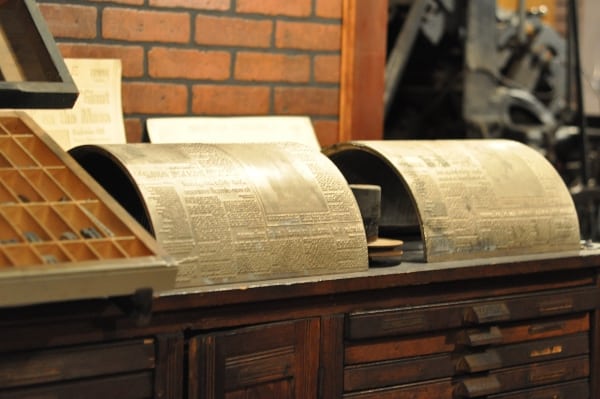 Address:
 1324 W Clay St, Houston, TX 77019
Hours:
 10:00am-5:00pm, Tuesday-Saturday
Admission:
$8 (of $10 with a tour), 12 and under are free. Parking is free.
Encouraged by our no-crowds, very educational visit to the Maritime Museum, we set off to explore all of Houston's small museums. Next in line was the Printing Museum.
Now what I'm going to tell you next will make sense if your kids have seen Liberty's Kids
approximately 5,000 times. This is an AWESOME series about the revolutionary war and my kids know more US history at age 5 and 7 than I do right now. In this story, the kids work at Ben Franklin's print shop on the "Pennsylvania Gazette". We love the story so much, that my son was Ben Franklin for the last school project and the last 2 Halloweens.
Well, at the Printing Museum, there is a room with a bust of Ben Fran, framed copies of the "Pennsylvania Gazette" and big, old and working printing presses. When we saw this, we almost fell over. No joke. It made our day.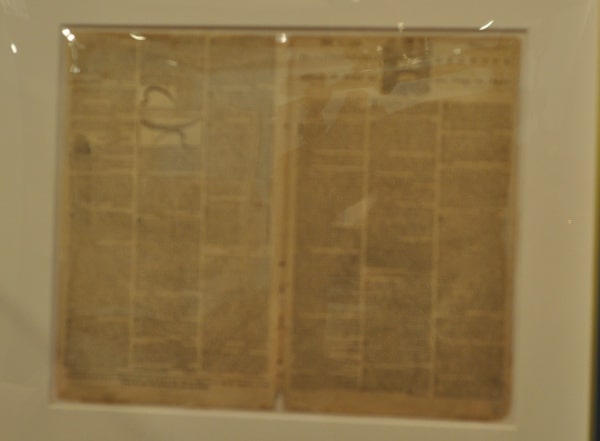 I know this picture doesn't look like much... but it's the  "Pennsylvania Gazette". THE "Pennsylvania Gazette"!
Are we a little goofy? Absolutely. Do my kids want to print a paper the same exact way that Ben Franklin did? You better believe it.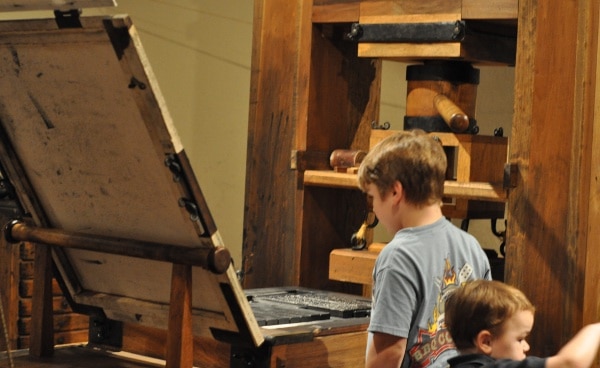 So, let me tell you what we learned about the Printing Museum.... Their mission is to "promote, preserve, and share the knowledge of printed communication and art as the greatest contributors to the development of the civilized world and the continuing advancement of freedom and literacy".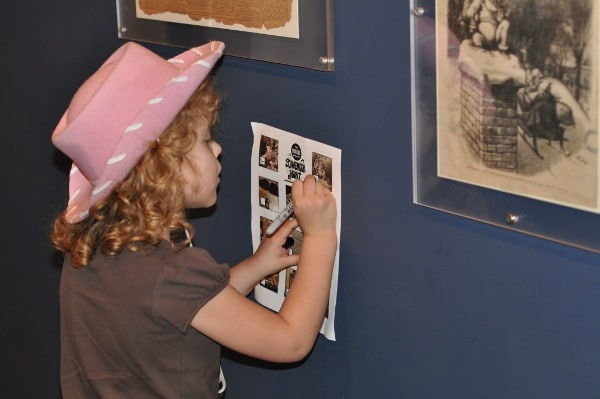 Visitors can take self-guided tours (and pick-up a scavenger hunt list if available), or come for a guided tour. The guided tour is the way to go, because you get to help with the hands-on printing of a copy of the Declaration of Independence (and more). These are available on Wednesdays at 10:00am, Saturdays at 2:00pm or can be scheduled for your group. (Get the latest information
HERE
.)
So even if you don't fall over at the sight of the "Pennsylvania Gazette", your kids might just fall over at the chance to help print using giant equipment and messy ink.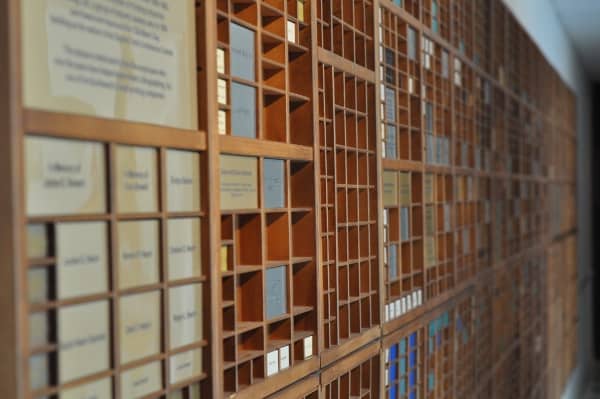 The museum has lots of little rooms that weave you through the small building. Each one is full of old equipment... and the walls are lined with prints. Scavenger hunt sheets were available on our visit, and we searched for each item as we made our way.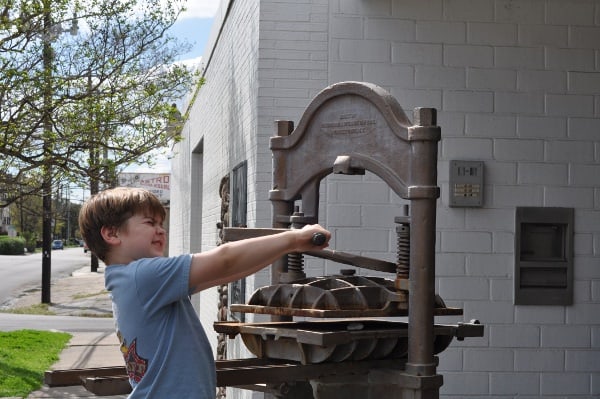 We learned a lot... and we got even more excited about learning more. I'd say this easy, no-big-crowd outing was a success.