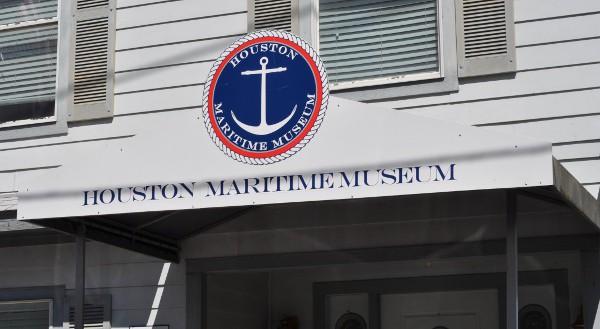 Address:
2204 Dorrington Street, Houston, TX 77030 (And someday it will be at the Port of Houston)
Hours:
Tuesday – Saturday: 9:00am – 5:00pm
Admission:
$5 for adults and $3 for kids 3+, Parking is free
It was a day when we got a late start, missed the event we had been planning on and were debating fighting crowds at another venue or just heading home. It was at this moment that we drove by the Maritime Museum sign, made a quick turn, and had our day saved.
Our trip to the Houston Maritime Museum was AWESOME. No crowds to fight, a guided tour that was customized just for us and a play room for the kids.
The museum is currently in a remodeled house, near Holcombe and Greenbriar. There are over 150 model ships and the history that goes with them. The self-guided, audio, or guided tours take you from Columbus to modern times, military vessels and the Port of Houston.
>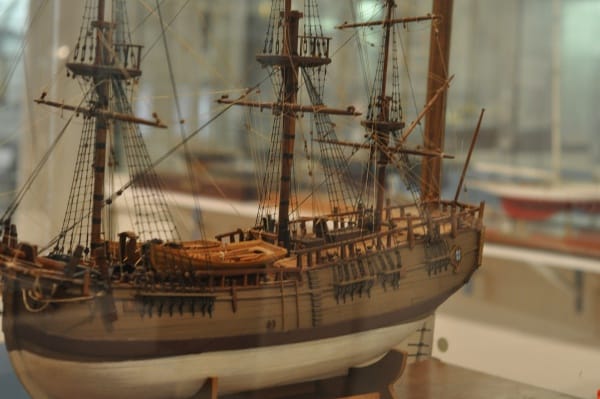 When we arrived on a weekday, we were greeted warmly and were offered a guided tour, just for us. This was perfect because they were willing to customize the tour for a 7 and 5 year old, while I kept the 3 year old from being too curious. (The rule is to do lots of looking, but no touching!)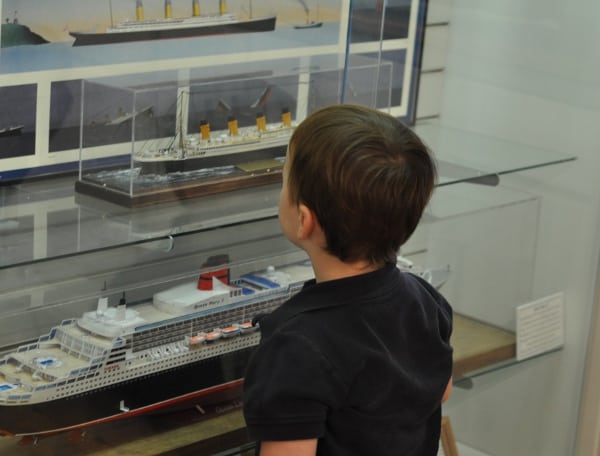 The tour guide told the kids about Columbus and the Mayflower and about the changes in ship technology. They saw lots of ships and learned about their historical significance. The guide answered every question we asked and complimented the kids on their observations... like the rocks used to weigh down old ships!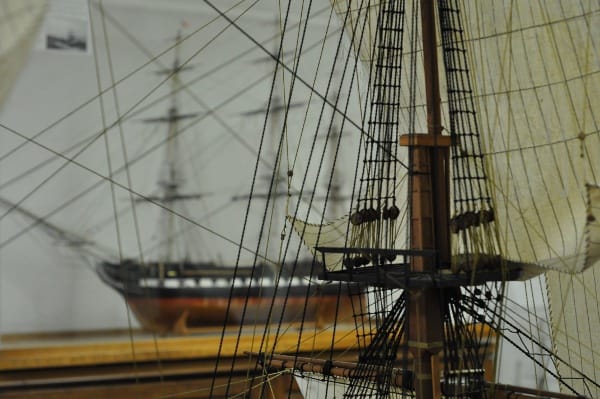 The tour guide then took the kids through the Port of Houston exhibit and we learned about the history and significance. The last stop was to see the military vessels.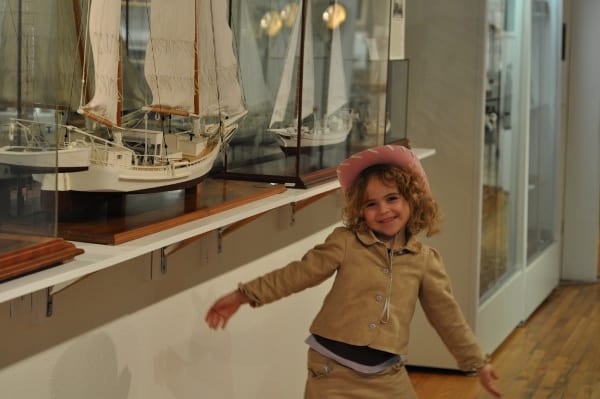 Lots of questions and answers later, we finished our tour and headed to Kids Cove!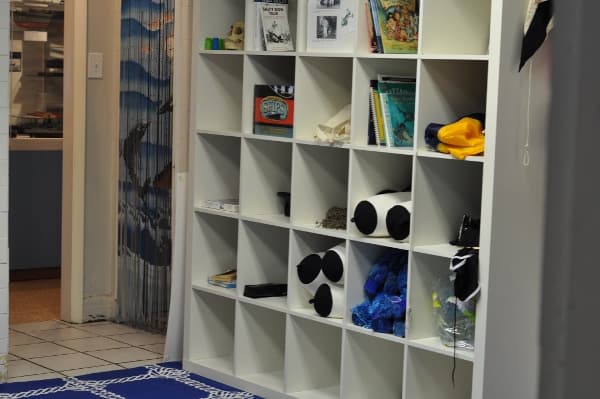 This playroom has costumes, games, ship wheel, books and more. Kids can learn Morse code, decode messages with signal flags and steer the ship.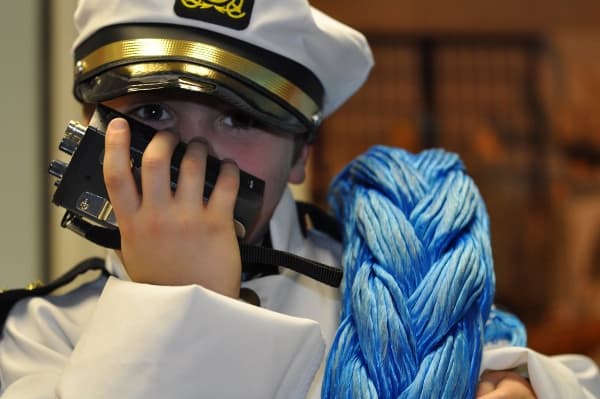 This playroom is not as wild as the Fire Museum's playroom (after all, that has a fire truck and pole) but we played for a long time. I had a Naval Officer, Construction Worker and Mermaid, playing games and decoding messages.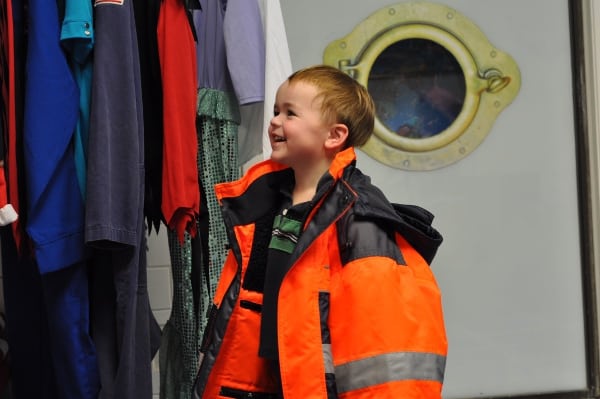 We had a really really good time at this small museum. And did I mention that we got a personal tour, there were no big crowds, we learned a lot and it saved our day? My kids keep talking about it and want to return with dad and the grandparents.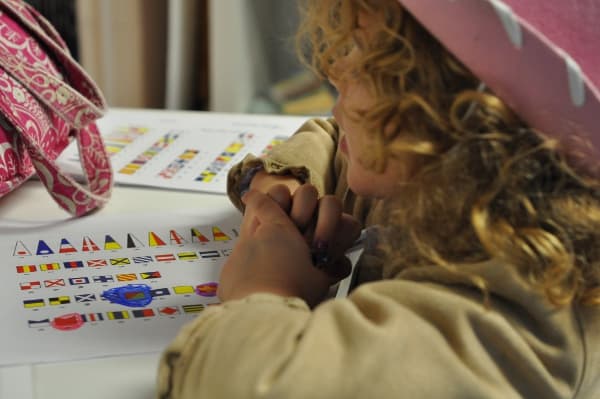 When we walked in and just saw a small museum full of model ships, I had no idea how exciting this museum could be. So if you go, be sure to take the guided tour to make the models come to life. This was a really (unexpectedly) fun visit.