Look at this HOU Astronaut mural by Artist David Maldonado!
I was finally going the right-way on the one-ways to snap a photo of this awesome panel wall.
This HOU Astronaut mural is at the Starbucks at 2101 Smith Street in Midtown. It's located behind the building, so you will see it from the corner of Louisiana Street and West Gray Street.
You can see the artist creating these panels HERE. I love the astronaut with the coffee!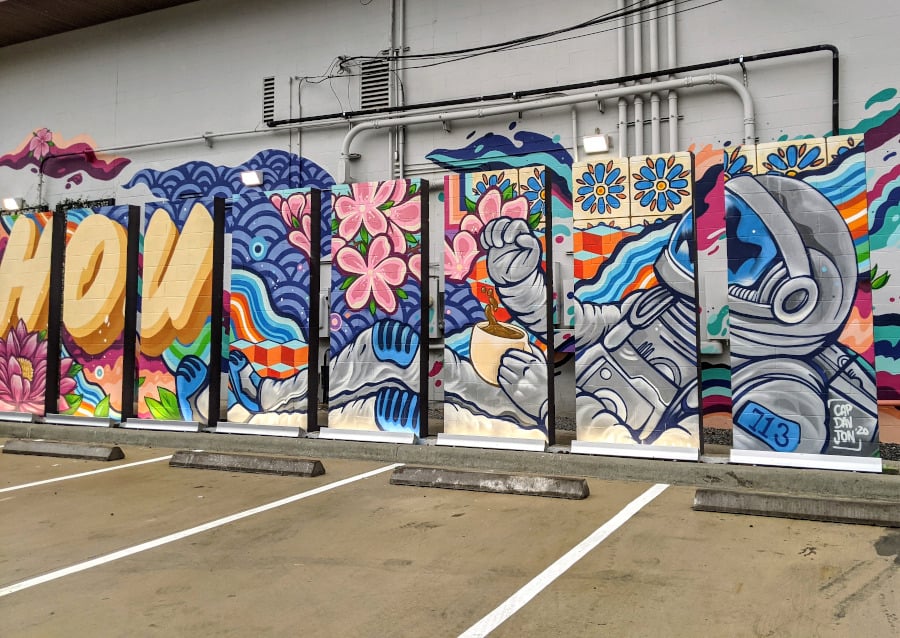 I drive by this mural frequently, but am usually in the wrong lane to swing into the parking lot. This week I gave myself a little extra time to park in the (free) Starbucks parking lot.
A parking lot entrance is off West Gray. Look at the map below to see the one-ways. It's not hard, it just might take a couple laps around.
Also, there are parking spots in front of the wall, so you might have to take a few trips to get a good picture!
Don't worry if it's covered, there are a lot mural in the area. Across Downtown is MarsDowntown and the Houston Graffiti Building... and many other walls between. You can see the Houston Mural Map HERE.
Be sure to look at more work by artist David Maldonado, HERE... including the giant East River Mural.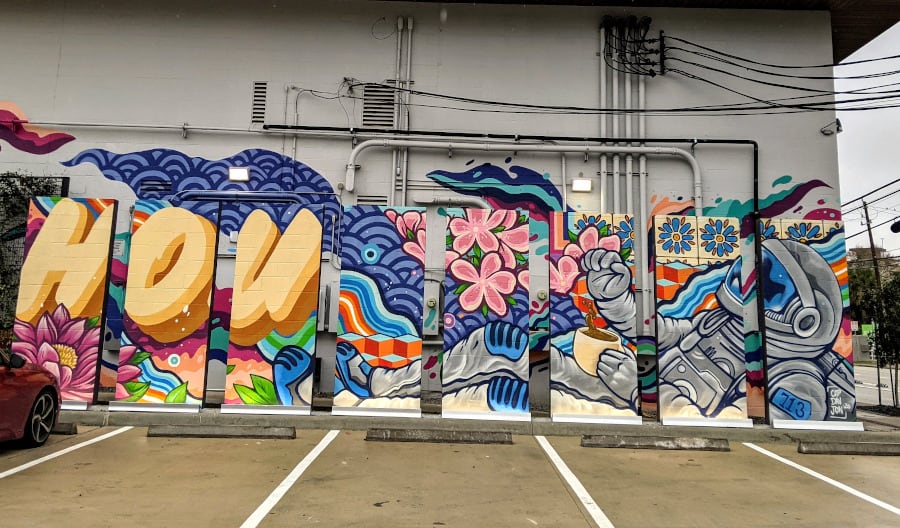 HOU Astronaut Mural by Artist David Maldonado:
Address: 2101 smith st (Mural is around the back at Louisiana and Gray)