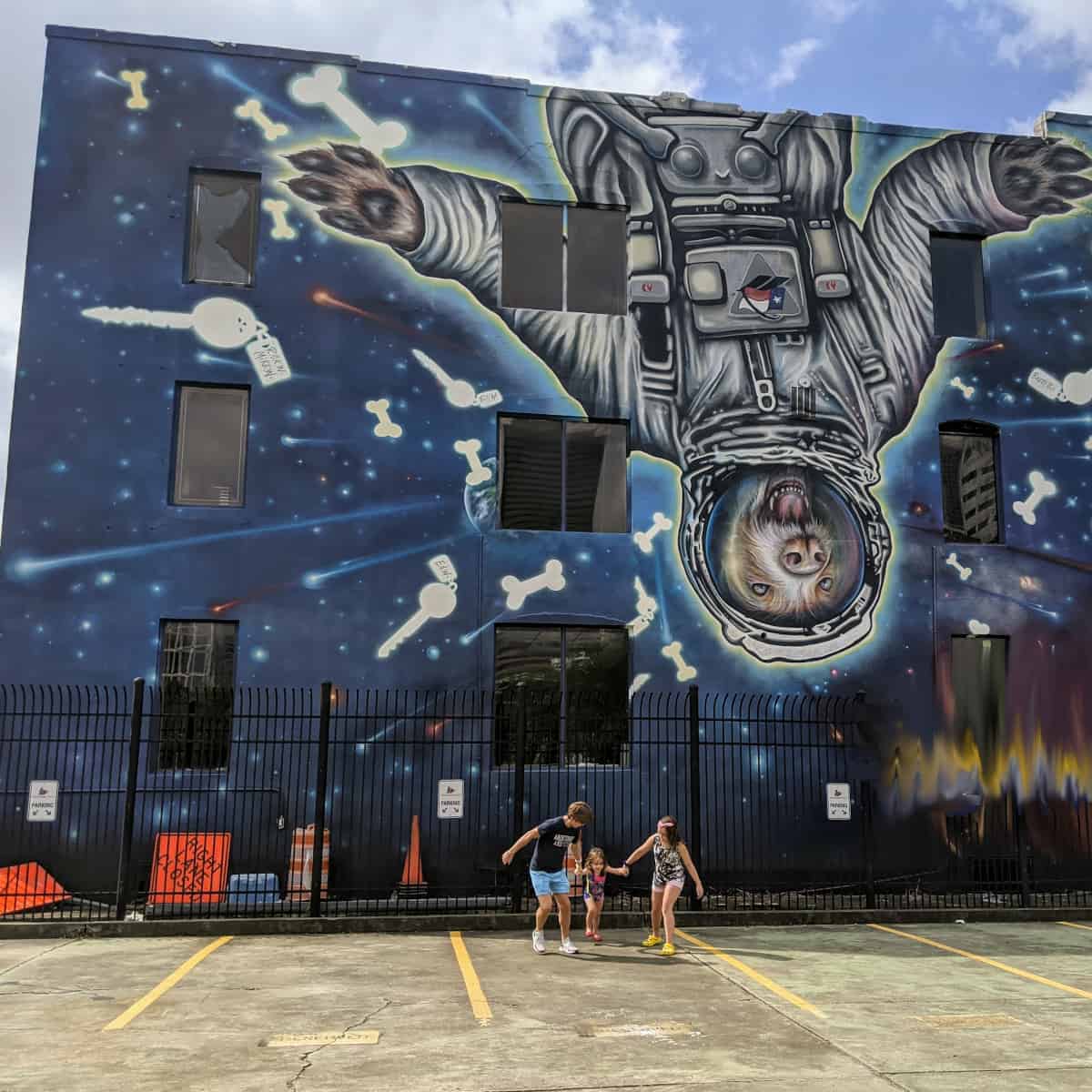 Now this is amazing! Three sides of the Texas Direct Auto building are covered in art! The #DowntownMars Mural is by Sebastien "Mr.D 1987" Boileau and Eyeful Art.
Two sides of the building look like Mars... and one side is our favorite astronaut dog. (Pssst... I'd say astronaut bear, but there are little bones, so I'm going to guess dog.)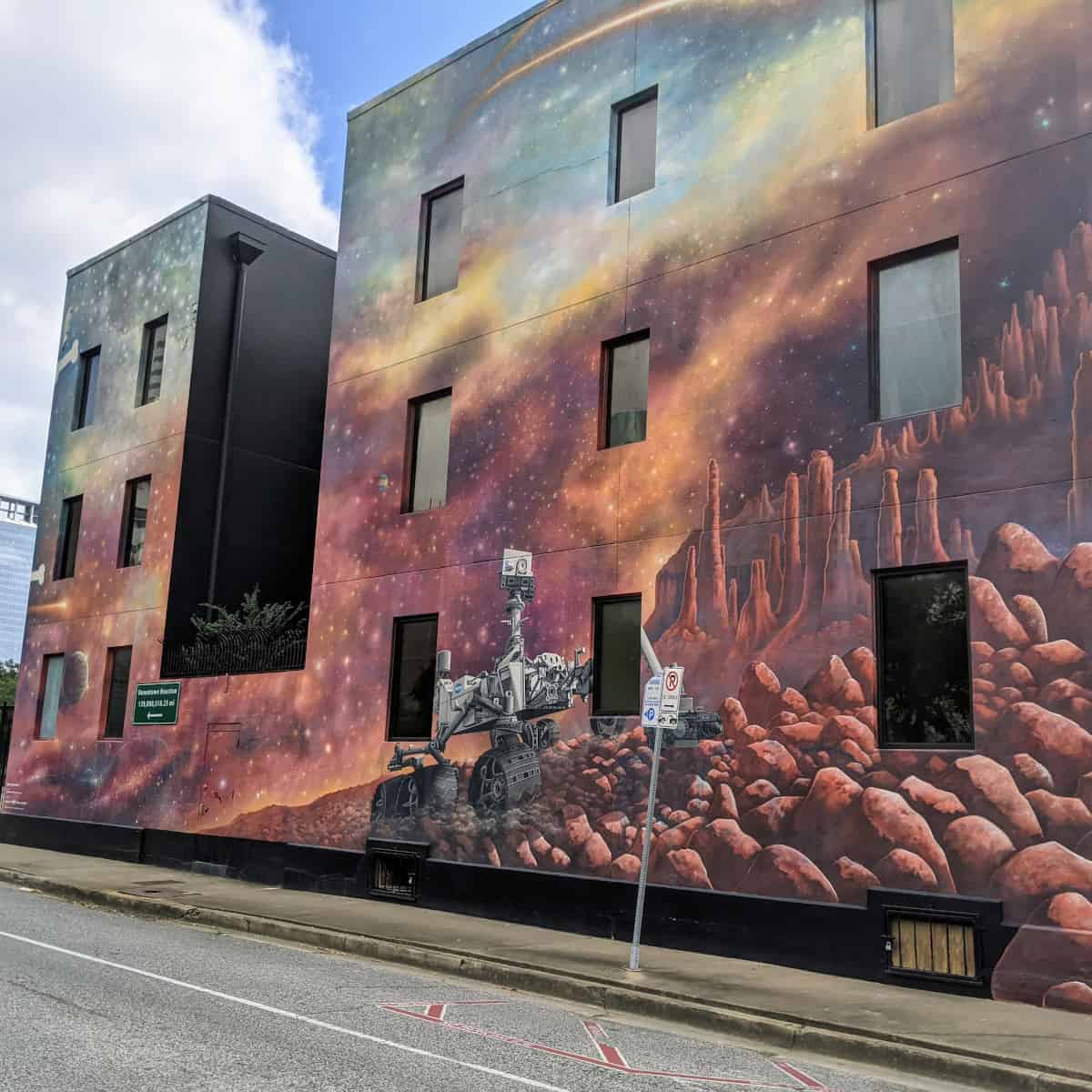 Easy metered street parking is available... or you can park in the paid lot connected to the building. (Just check signs before you leave your car.)
Also, from this same parking lot, you'll get a good look at the Houston mural on Camden Downtown.
See more picture below... and find more Houston area murals, HERE!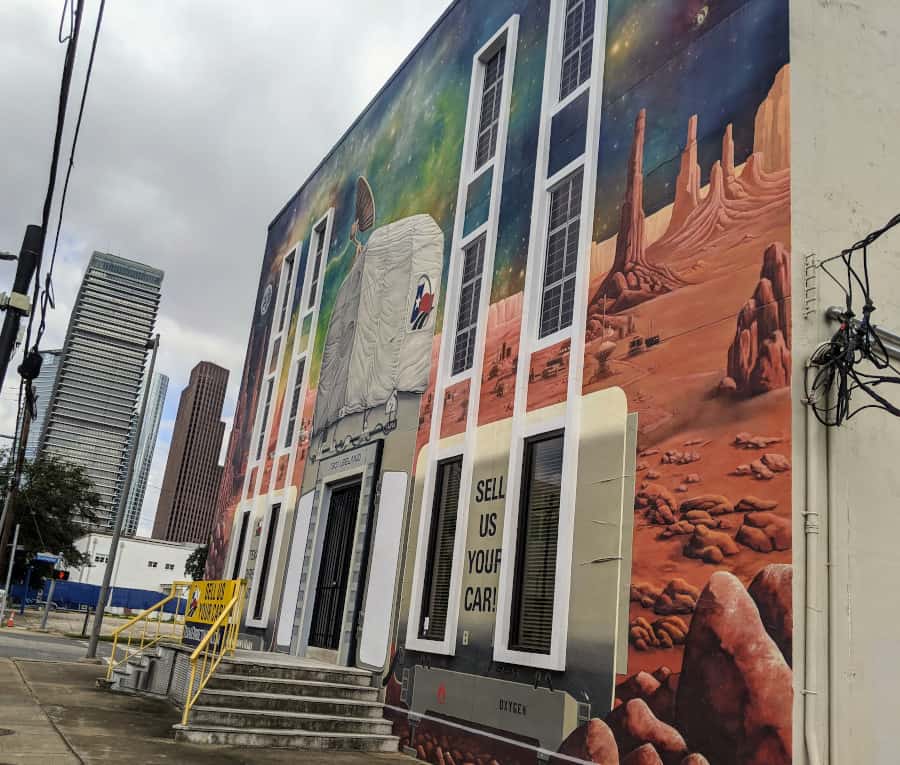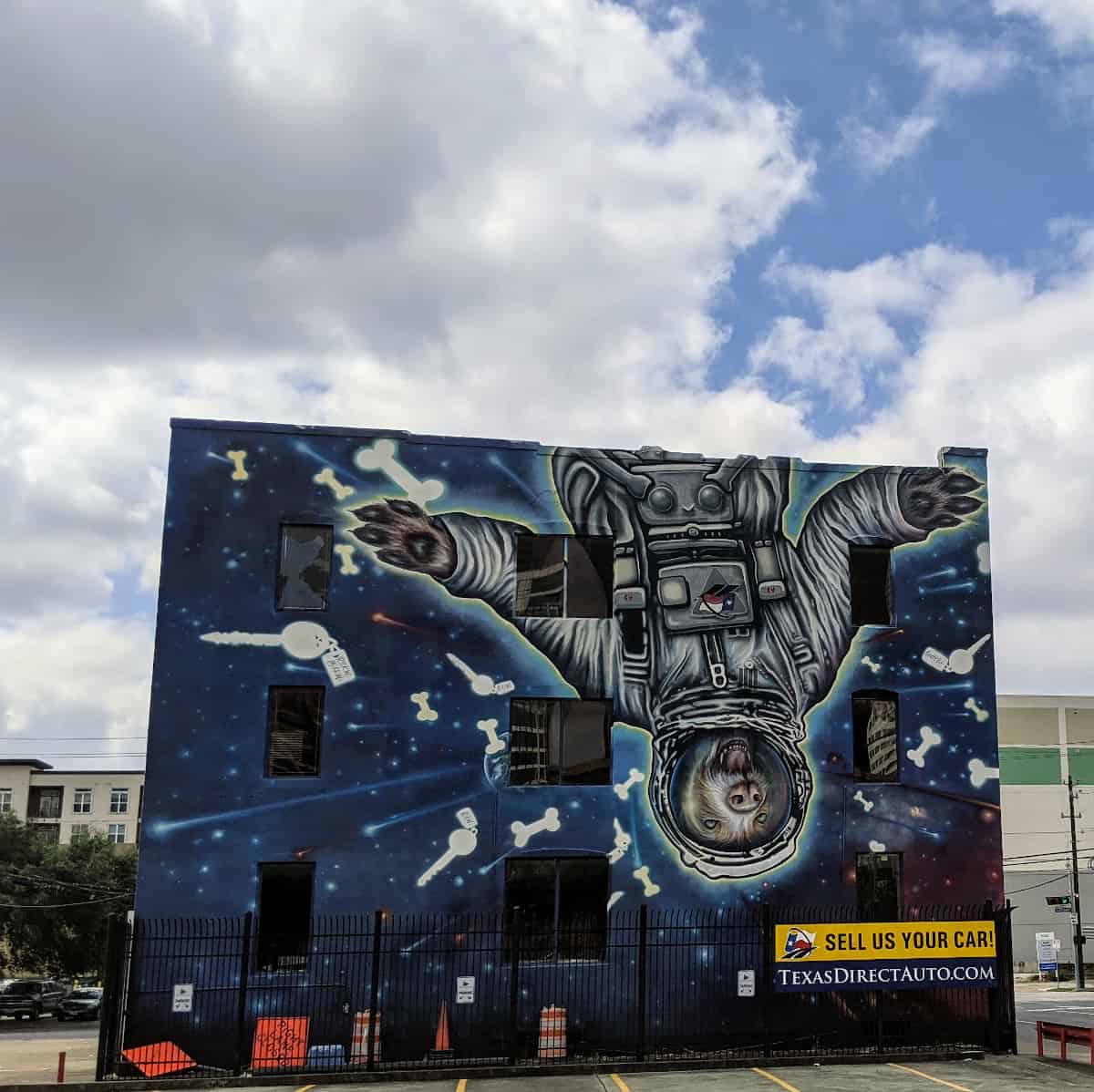 #DowntownMars Mural:
Address: 1301 Leeland St, Houston, TX 77002
Houston Mural Map: