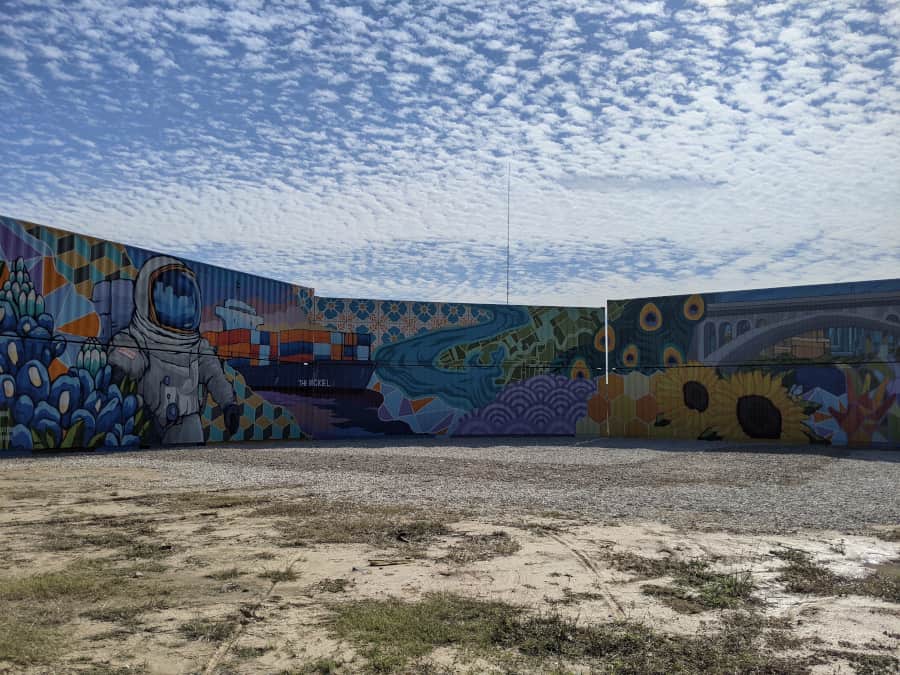 Look at the East River Mural! It is by Artist David Maldonado and it features the bayou, bluebonnets, beehives and a space city astronaut. It was inspired by the surrounding Historic Fifth Ward and East End neighborhoods.
Learn more about the East River Mural, HERE.
The mural is large, covering six stacked shipping containers. You can find it easily from Clinton Drive or Jensen Drive... and you can find free parking on Clinton Drive.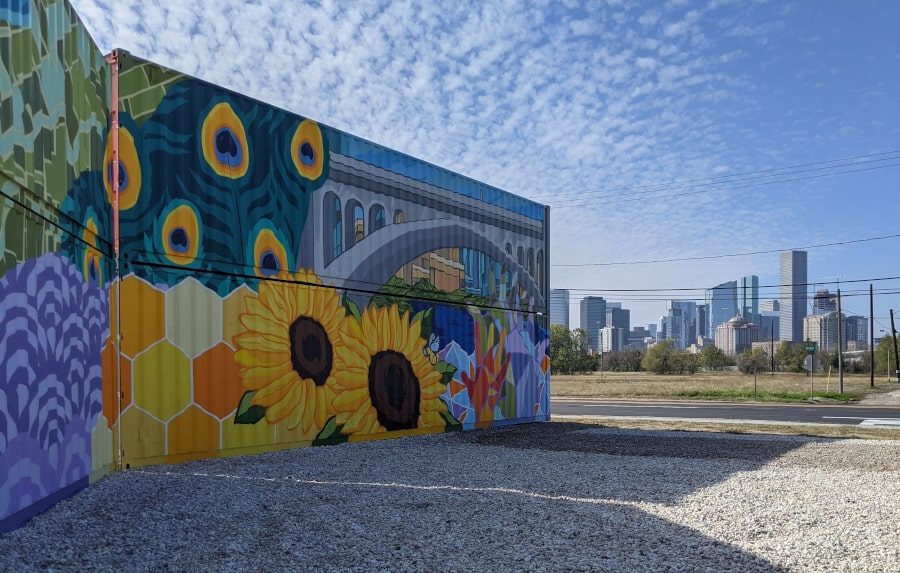 We went in the afternoon and had no trouble parking or walking over to the shipping containers. There is a lot of new development happening in the area, so the parking signs could change as people move it. (So just check the signs!)
The mural is set back from the street, so you are away from car traffic. There is not a ton of foot traffic, so just be aware of your surroundings (like I say about everywhere in Houston).
East River is just east of Downtown and might just be one of the funkiest parts of town. Once you are at the mural, you can easily drive by David Adickes Studio (with lots of giant president heads) or St. Arnold's Brewery (with root beer, food... and beer).
Look at more pictures below and learn more about the East River Mural, HERE. To see more Houston area murals, go HERE!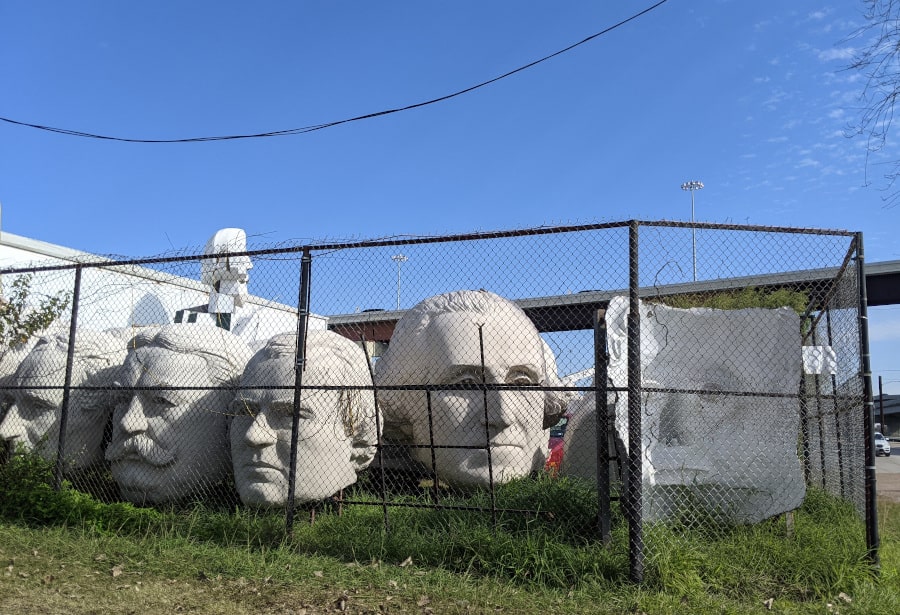 East River Mural:
Address: Clinton Dr @, Jensen Dr, Houston, TX 77020