Having fun with the family and exploring Houston can be easy! If you have a few hours, we have ideas on how to spend them with the kids.
In this Half Day in Houston series, find a place to park, play, explore and eat… all in one spot. Pick what you like or combine with another Half Day post!
In this adventure, grab a coffee at Black Hole, swing by Bell Park and walk over to the Museum of Fine Arts Houston (and the amazing Shadow Monsters)!
If you are not a museum member, go on a Thursday to make admission free!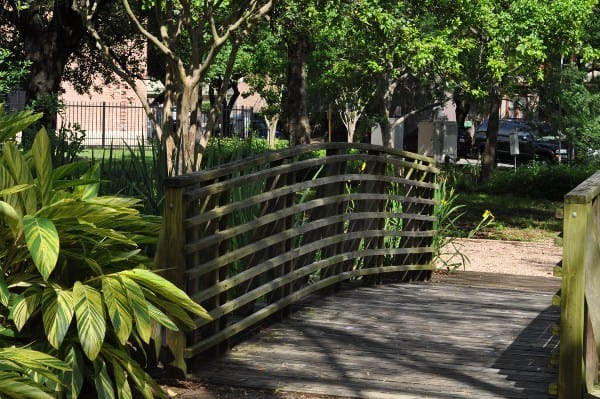 Park:
If you don't arrive at opening (10:00am), parking at the Museum of Fine Arts can get very tight. You might get lucky or you might circle with dozens of other cars. If you can handle a little walk (and strollers are fine), park the car by Bell Park for free. You can play at this small Museum District park before you see the museum.
Explore: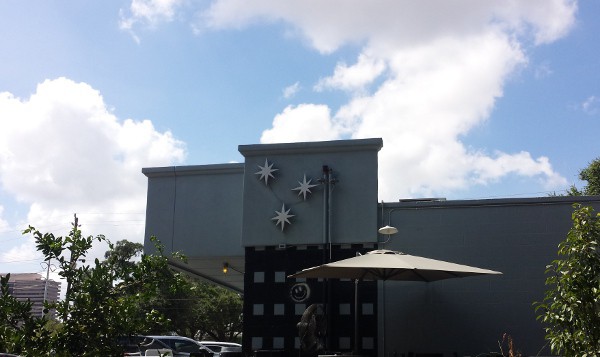 1. Black Hole Coffee - 4504 Graustark Street, Houston, TX 77006 - Reasonable
This first stop is optional... and is really for mom and dad and not so much for the family. Black Hole is a popular coffee shop, tucked away in the neighborhood.
If you need a little pick-me-up, stop by Black Hole before you hit the parks and museum. You can also find a light lunch and sweets here.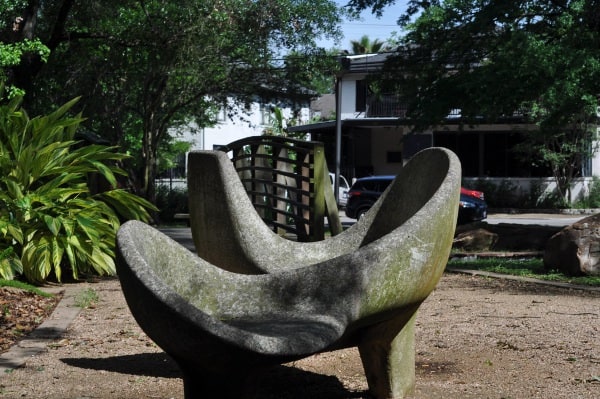 2. Bell Park – 4800 Montrose Boulevard, Houston, TX 77005 – Free
Find free parking along the street at Bell Park. Here you will find a waterfall, two little bridges and winding paths. It's not a playground park, but kids can have fun exploring the small park before visiting the museum.
Be sure to find the bench... It is part sculpture, part bench. It curves and has "chairs" that face two different directions. Climb, sit, climb, sit... that's how we do it.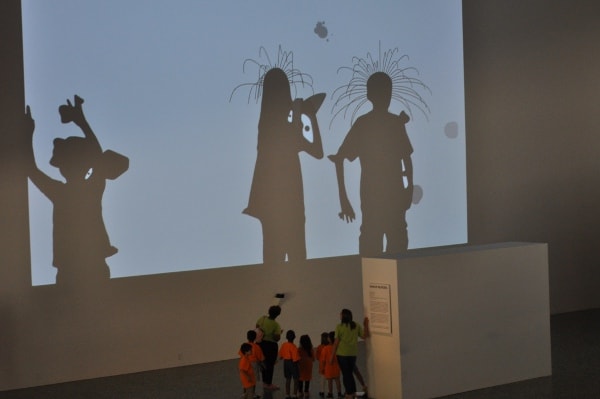 3.
Museum of Fine Arts Houston – 1001 Bissonnet, Houston, Texas 77005 – $15.00/adult, Free for kids 12 and under | Free for everyone all Thursday
From Bell Park, you can walk down Montrose to the Museum of Fine Arts. (You can also move the car... but might find yourself circling for longer than the 5 minute walk.)
The Museum of Fine Arts has an AWESOME Shadow Monster exhibit for Summer 2015. Be sure to see this interactive exhibit before it leaves.
I also recommend visiting the blue glowing Wilson Tunnel, connecting the buildings. It will take you right to the Cafe Express inside the museum.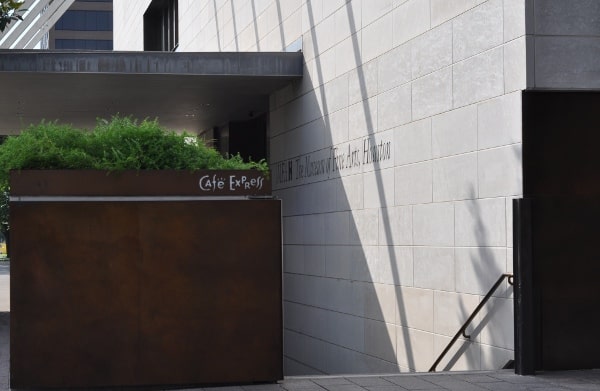 Eat:
Eat at Cafe Express (5601 Main St, Houston, TX 77005) inside the Museum of Fine Arts Houston. The prices look to be the same as all the other Cafe Express restaurants in Houston. Find soup, salads, sandwiches and kids meals. It's casual… but cool because it's in the museum.
If you want something else, check out THESE options. You can also find food trucks by the sculpture garden!