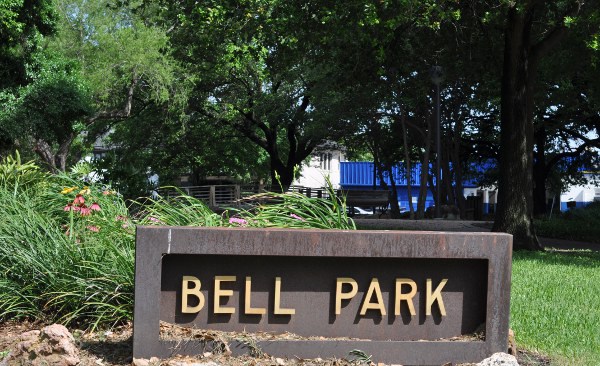 Address:
4800 Montrose Boulevard, Houston, TX 77005
Cost:
Free
Appropriate Age:
 Any age
Bell Park is a little park on Montrose Boulevard, by the Museum of Fine Arts. This park is the size of one city block and has free street parking in the neighborhood. Here you will find a waterfall, two little bridges, winding paths and a statue of Christopher Columbus.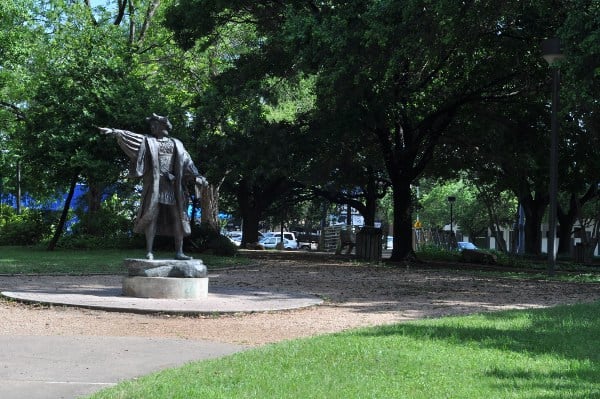 My kids like to visit this little park and run around the paths. James likes to get dangerously close to the water and climb the sides of the bridges. Joe and Brooke like to run around.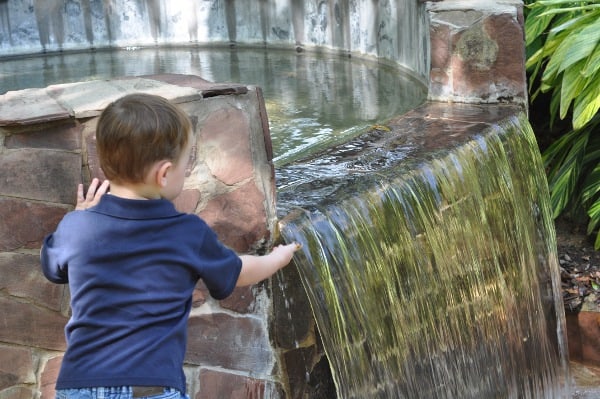 And they all love the little bench.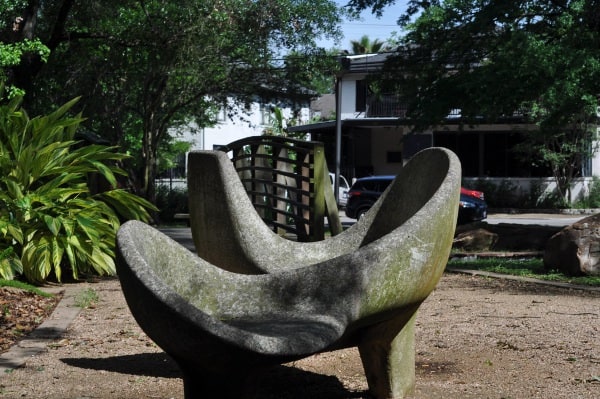 The bench is part sculpture, part bench. It curves and has "chairs" that face two different directions. My kids like to climb and sit, and then make sure the entire family sits at once, and then climb some more. It's really the small things that entertain us.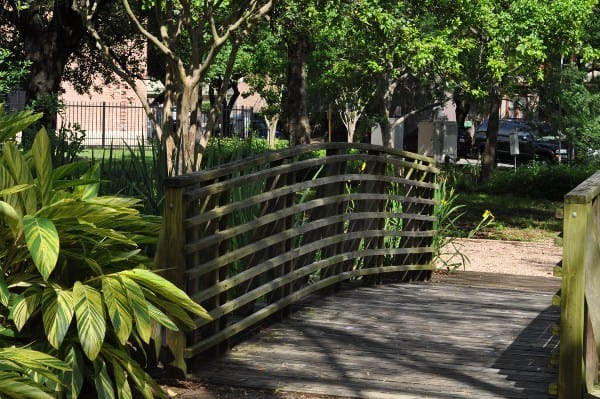 This park is right on Montrose and visible from the street. There is a lot of traffic and I feel safe when I visit. Sometimes there are homeless people on the benches but I have never seen any issues. People from the neighborhood pass by and cars headed to the museums help keep an eye on things.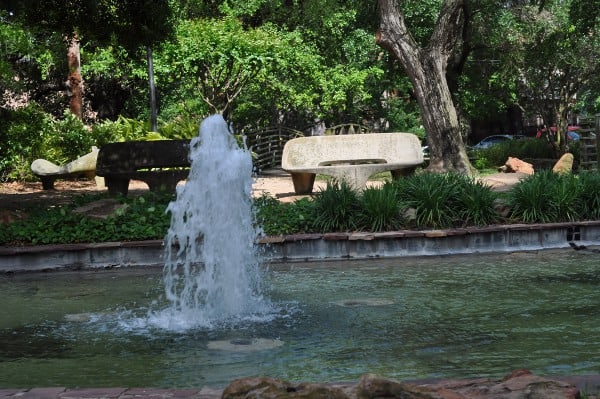 The park does not have restrooms but Hermann Park and the museums (and their restrooms) are just a few blocks away.
We recommend spending a little time at this little park... and giving the bench a try!
View Larger Map