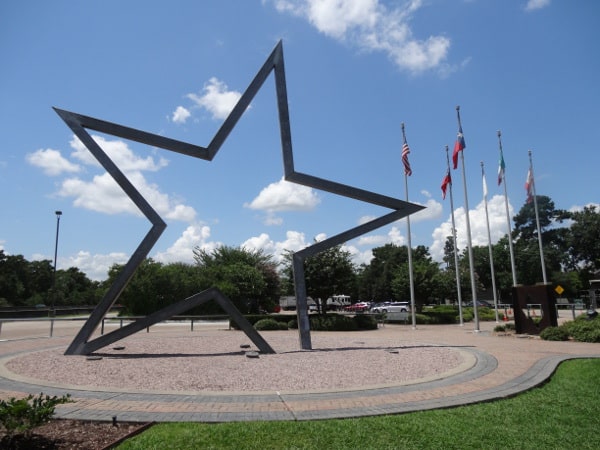 Address:
1708 E. I-10, Orange, TX 77632
My Beyond the Beltway post for this week isn't about a destination, but it is about a great place to stop on your way back from an actual destination! Whether you're coming back from somewhere as close as Louisiana or as far as Florida, the Texas Travel Information Center on I-10 can provide a welcome break from being stuck in a car. It is located just past the Louisiana border and is a little over 100 miles from Houston so hopefully it will be your last stop before getting home!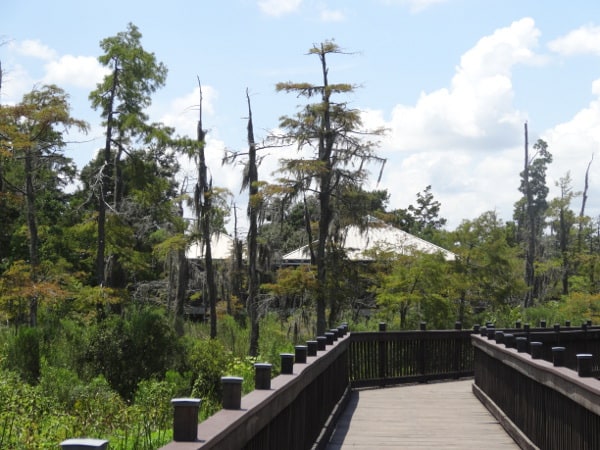 The Information Center isn't just a rest stop. There are very clean, large bathrooms as well as vending machines, but the reason we always stop here is to visit the boardwalk that is located behind the building. 
It goes out over a swampy area and we've seen fish, turtles, snakes, and even alligators down in the water!
  The best places to see the alligators are to go immediately to the left or right as soon as you walk out of the doors. They aren't always there, but we have seen them during most of our stops if we look closely enough.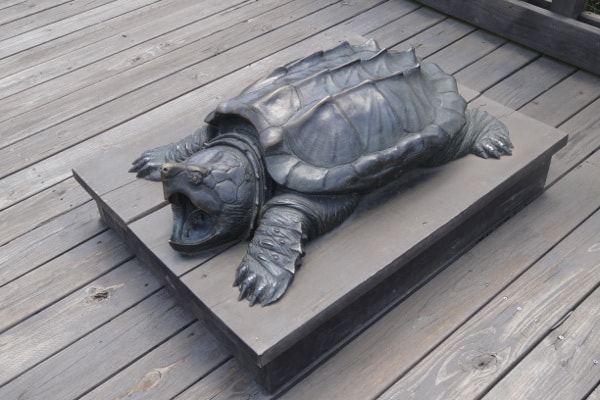 Inside the building are free brochures for attractions all over Texas. Even though we live here I like to check out the ones for the Houston area and that is where I got several of my ideas for this Beyond the Beltway series! The people who work at the Information Center are always very friendly and if you go up to the counter you can get a free Texas map as well as a "Don't Mess with Texas" bumper sticker.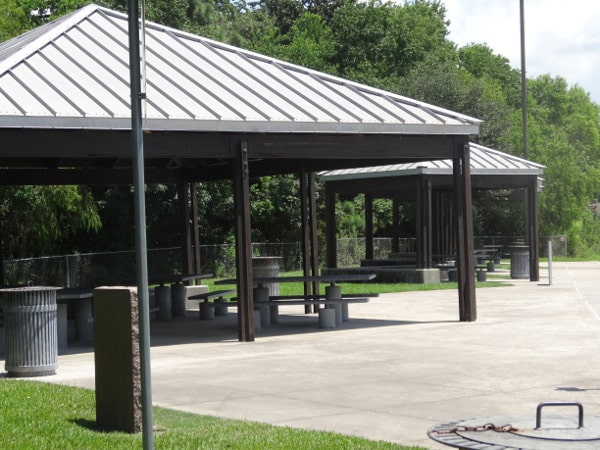 If you stop at the Information Center you can't miss the giant Lone Star out in front of the building. This is a great picture taking spot and my kids love to climb on the star! They also enjoy stopping for a quick snack at one of the many covered picnic tables.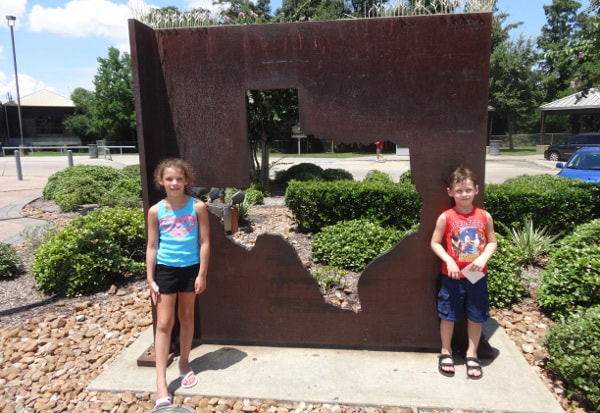 The kids and I stop at the Texas Travel Information Center several times a year on our way back from visiting my parents and we've had only good experiences here. Even though we only stay for 10-20 minutes, it breaks up the monotony of the trip and when we see that giant star we know it won't be too much longer until we get home!