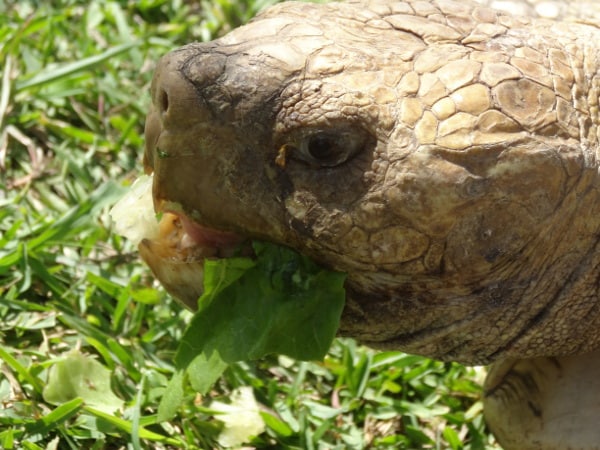 Address:
23231 CR 48, Angleton, TX 77515
You may have seen the Crocodile Encounter review that I did last year. Well, the place is so great that we decided to go back again this year!  We saw crocodiles and alligators and fed the tortoises.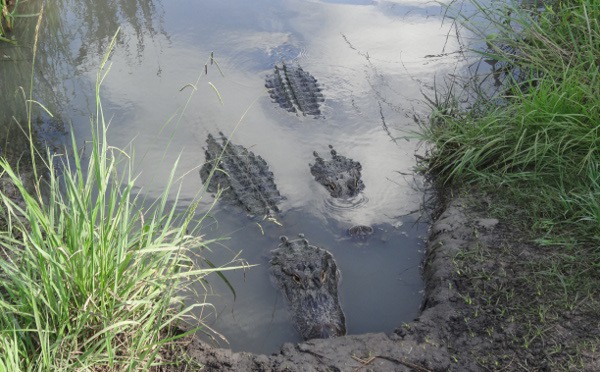 The first part of our tour started out a little bit slow and scary. Our tour guide Jade marched right in to the first enclosure with the largest alligator (12 feet long and 800 pounds!) with a bucket full of raw chicken. She hit the water with a piece of chicken a few times, but the alligator refused to come out.
After that she went near its burrow and tried again. Even though we couldn't see him, we sure heard him! A loud (and frightening!) hissing sound came repeatedly from that direction but that didn't stop Jade.
She tried a few more times but the gator just wasn't hungry and wanted to be left alone. She promised we'd get to see lots of other alligators and took us to the next stop on our tour. On our way there we did get a good view of the alligator's head sticking out of his burrow and it was huge!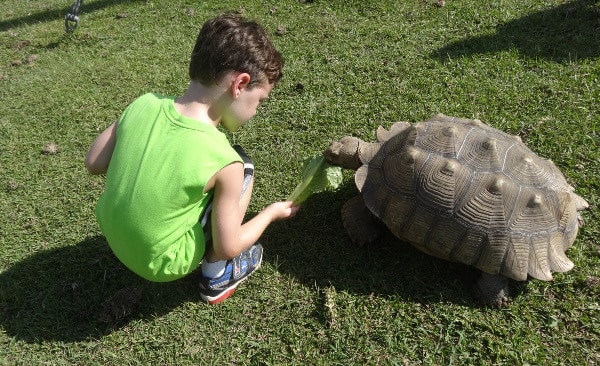 [Read more…]

about Beyond the Beltway: Crocodile Encounter