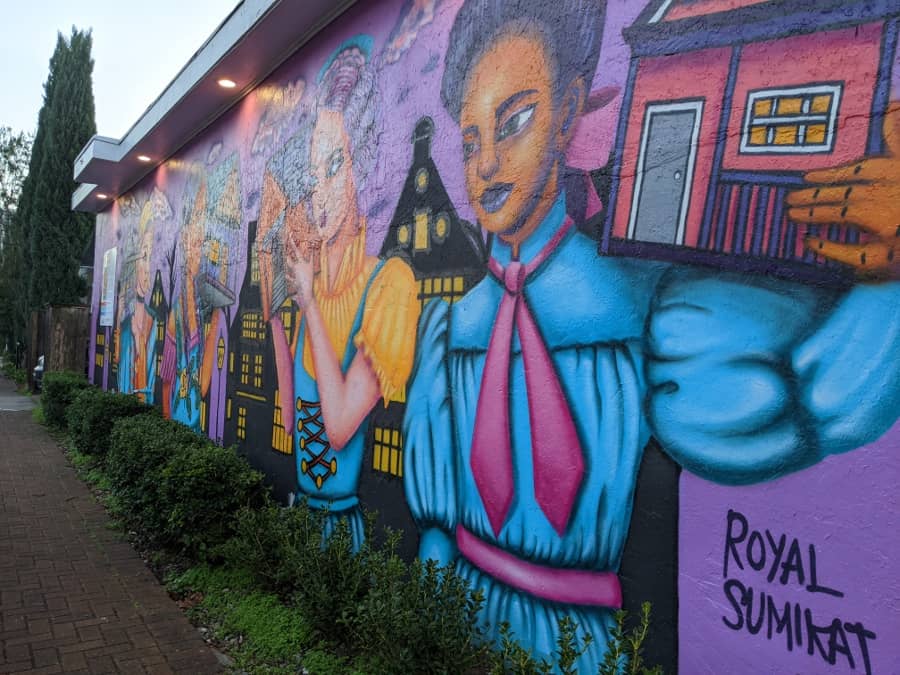 Address: 715 Henderson Street, Houston, Texas 77007
Here's another Arts District mural! Bringing Home with Us, by Artist Royal Sumikat, is on the side of Henderson and Kane General Store.
This mural pays homage to the freed slaves and immigrants who made their homes in Sixth Ward. It includes portraits of Italian, Mexican, African American and German women, all 'shouldering the responsibility' of cultivating a culturally rich neighborhood. Learn more about the mural, HERE!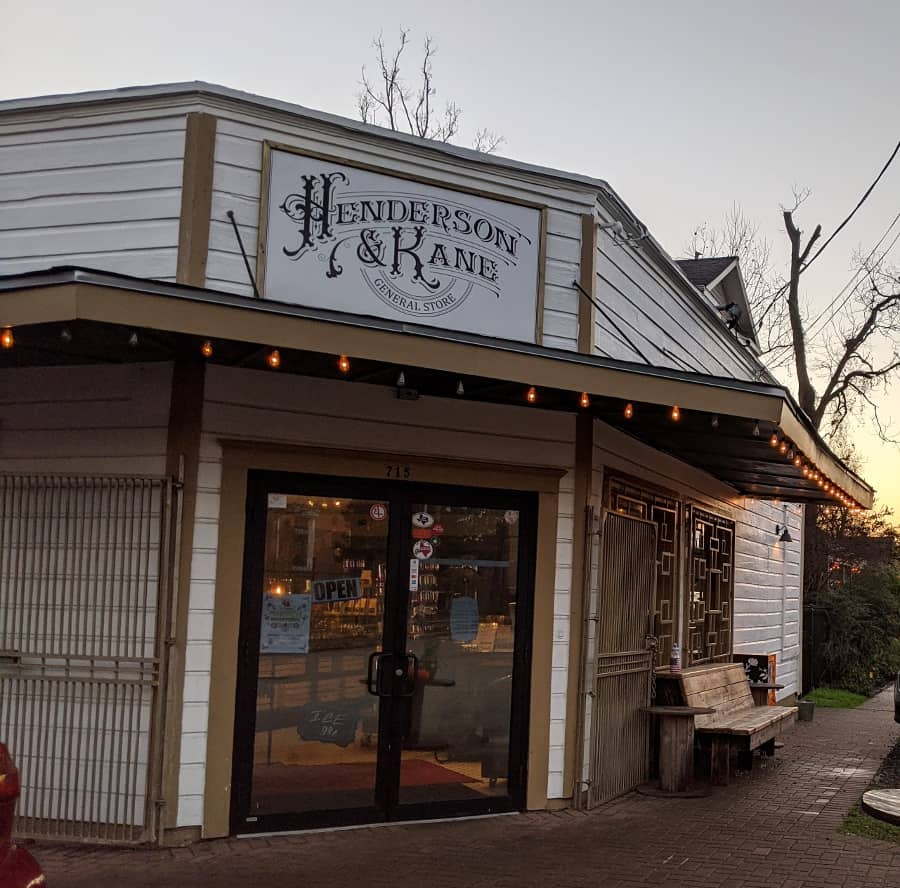 The mural is on the side of Henderson and Kane, which is the coolest little restaurant. Stop in for some barbecue and you will feel like you've traveled back in time!
Free street parking is available. Cars can parallel park along the side of the mural, so getting a picture of the full mural can be tricky!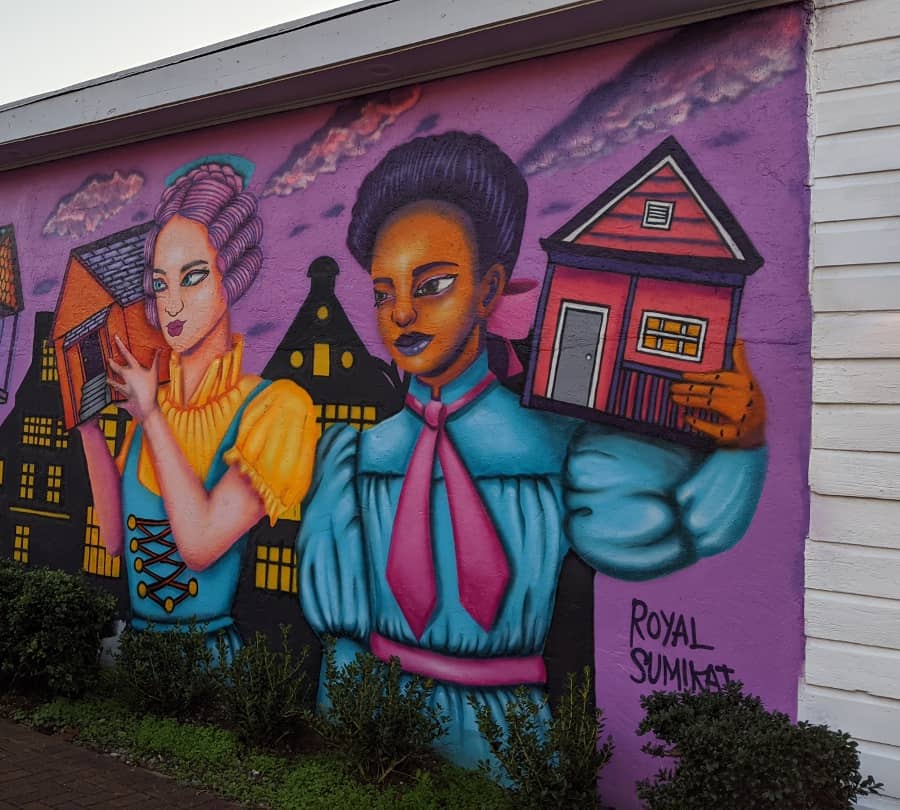 Also, when public playgrounds are open, swing by the great Dow Elementary Park.
To find even more Houston murals, go HERE!
Find even more murals around Houston: