Richard Brock Park is located in the Arts District, in the middle of the art studios and murals. It is also just a few blocks from the Heights Trail.
This park originally had a different name, but was changed to Richard Brock Park in 2007. Brock, a First Ward resident, lawmaker, civic leader and formerly enslaved man donated land and funds to build a school, which stood where the park is today.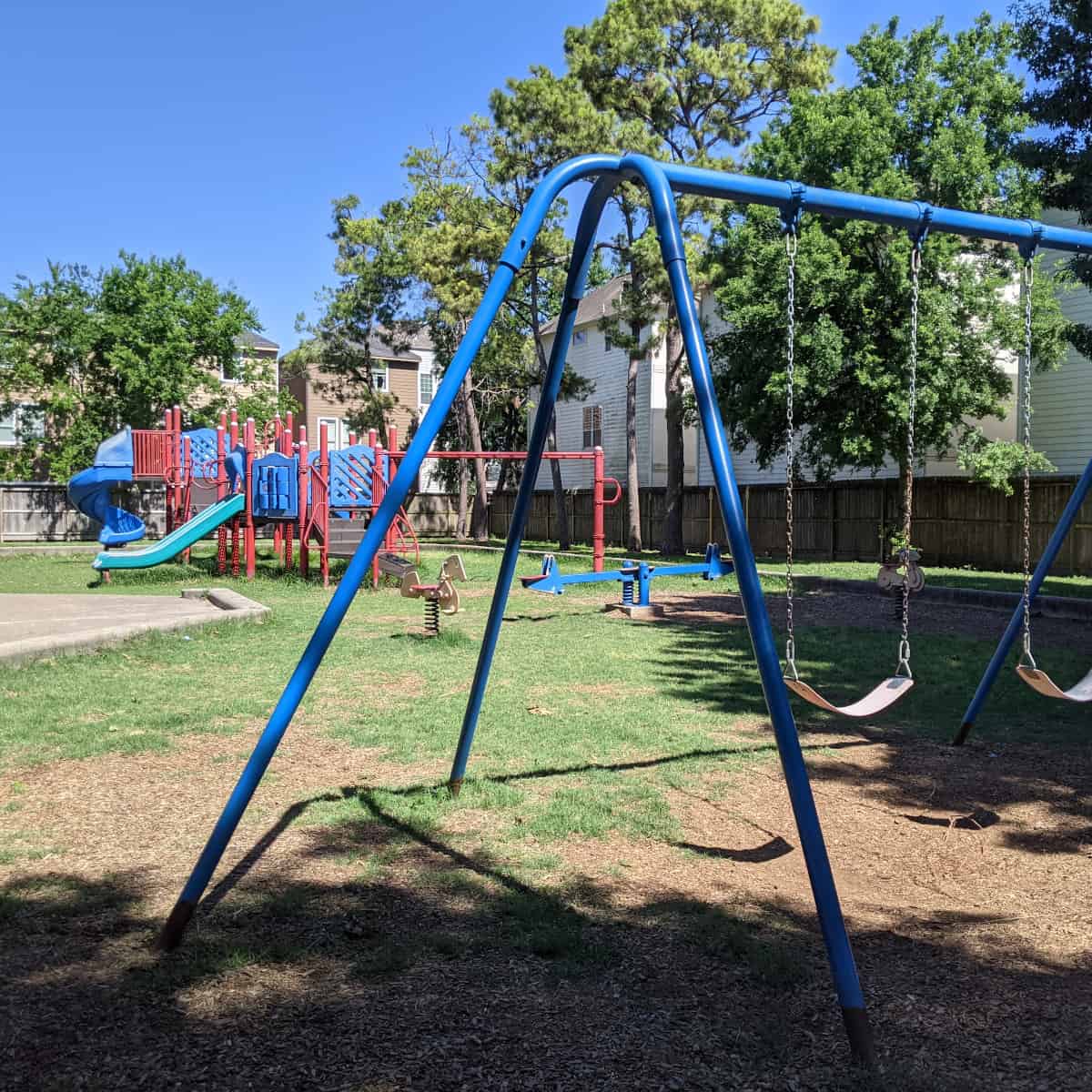 Richard Brock Park has a basketball court, picnic tables, playground and swings. The equipment is in need of some updates, but the kids do not seem to mind.
My favorite part of the park is the proximity to the murals, art studios and the trail. It's easy to stop by after visiting Art Alley or running down the trail. Also, we've gotten take out from the nearby Chick-Fil-A and eaten it here so many times, my youngest calls this the picnic park.
Free street parking is available around the park.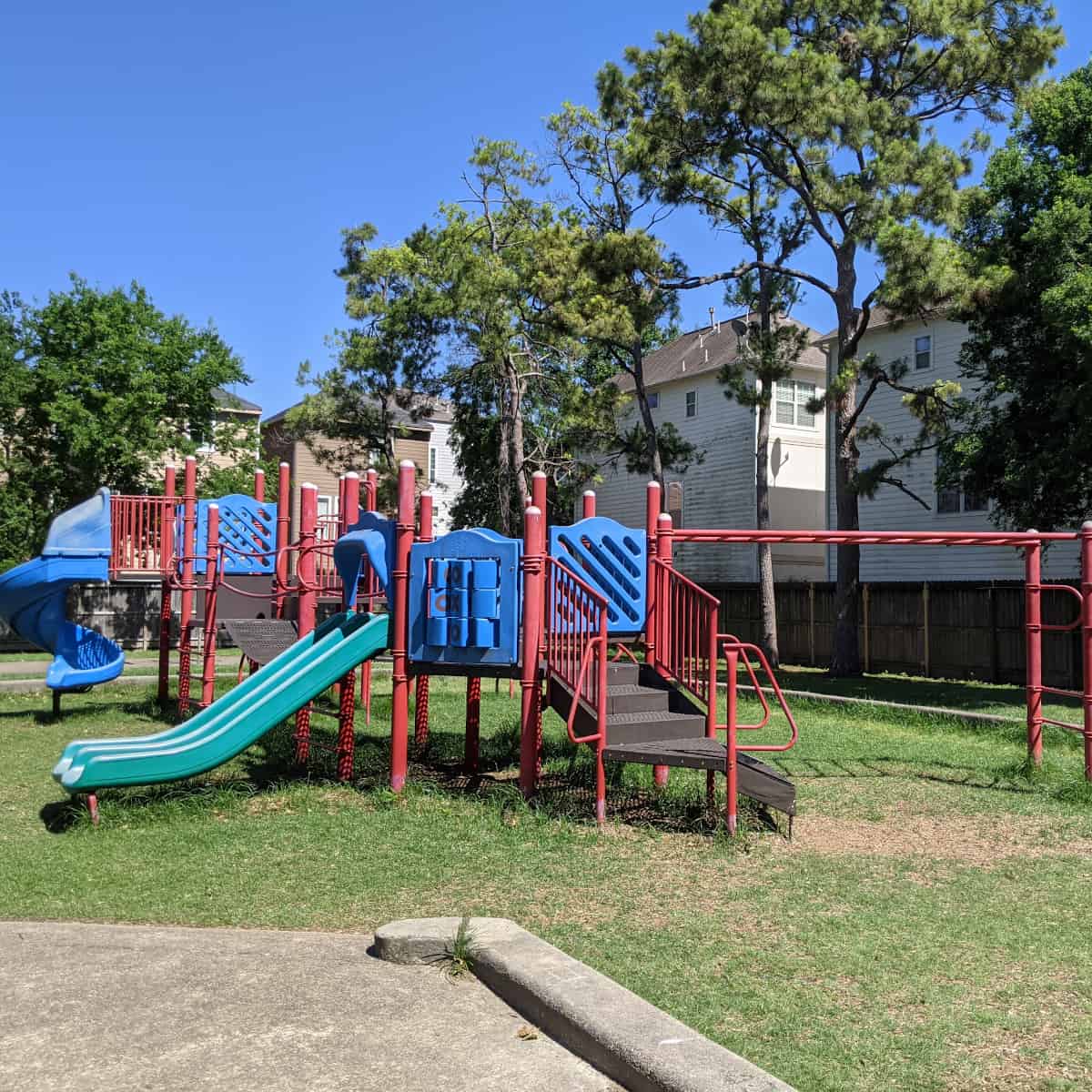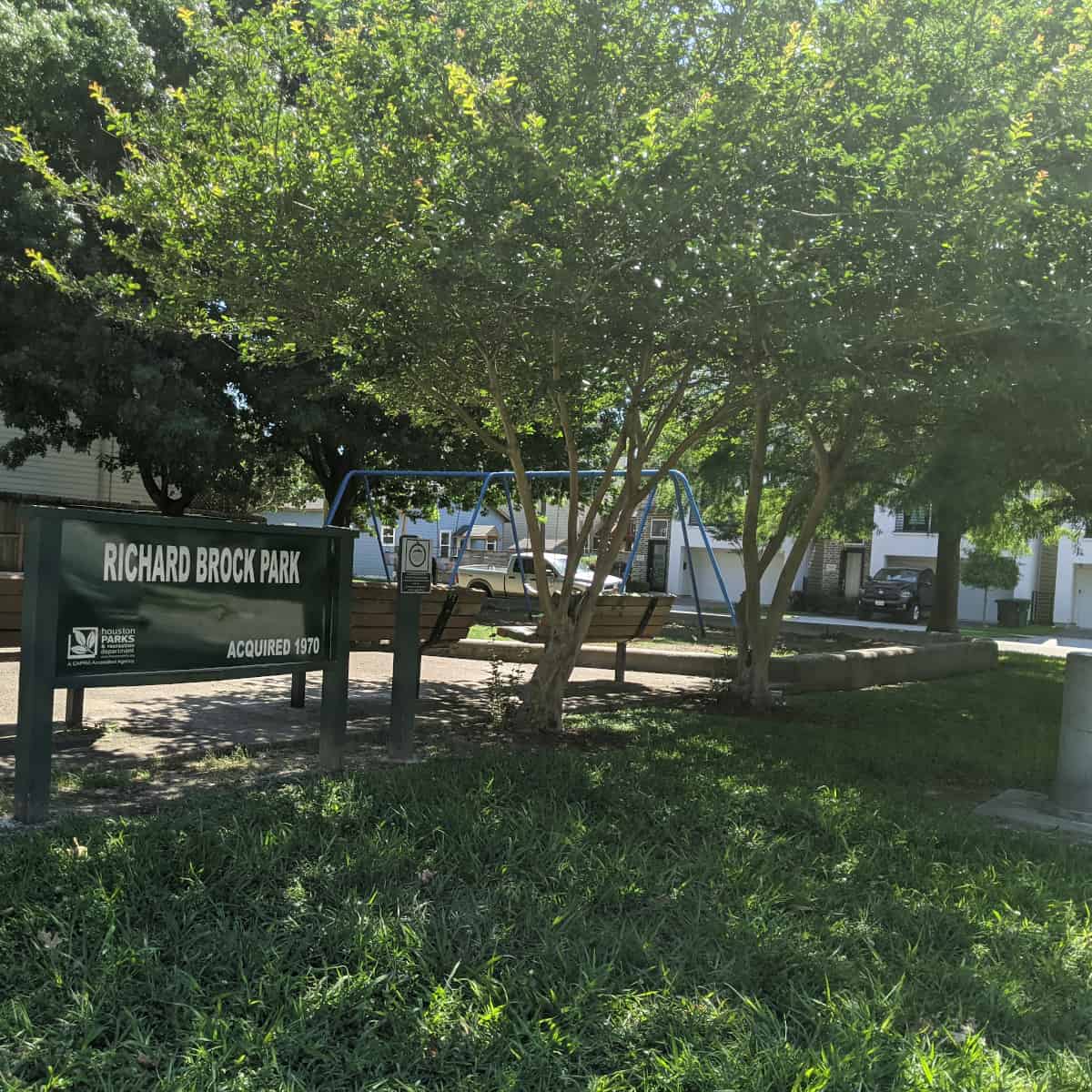 Click the address for a map: 1709 Bingham St, Houston, TX 77007
Or click HERE for more Houston area parks.