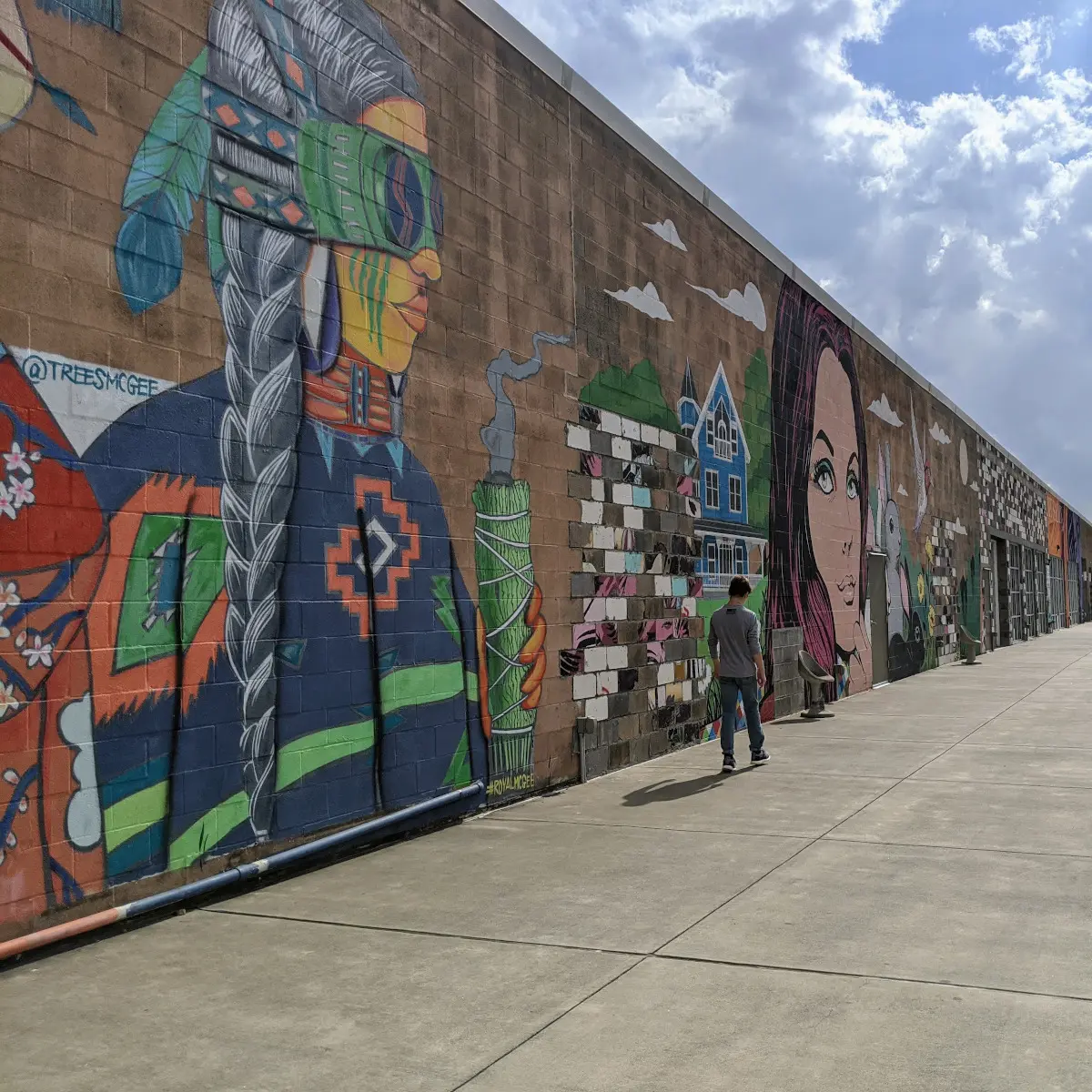 The playgrounds are closed but the art is open! And Art Alley at Sawyer Yards is the coolest alley in Houston. Arts District Houston and 14 artists created this 800-foot-long collaborative mural.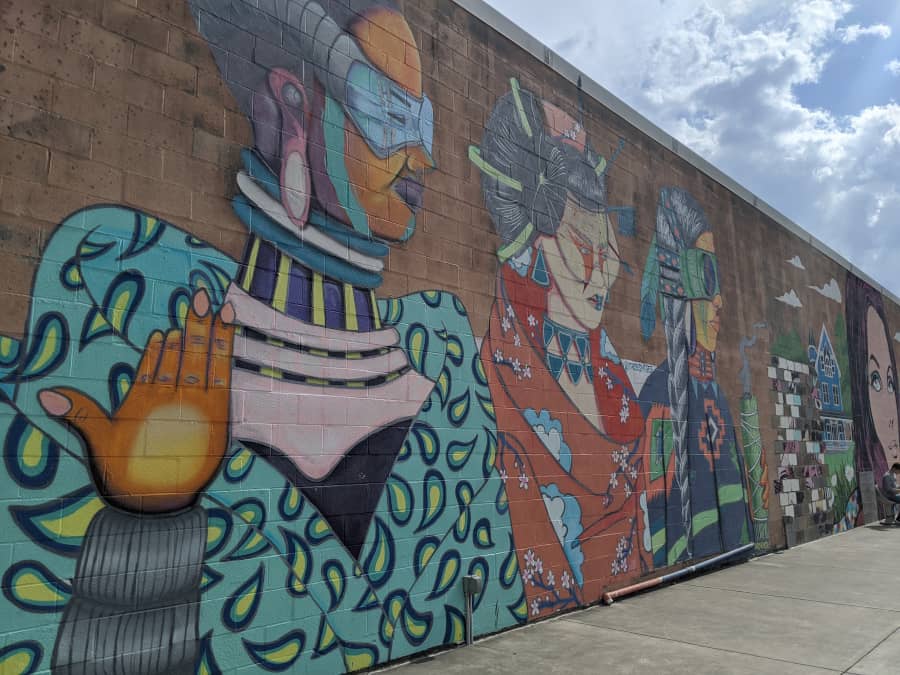 Artists include Anat Ronen, Ani Varadaraju, Daniel Anguilu, el Edu, Eyesore, Jessica Rice, Jose Cordova, Luisa Duarte, Michael C. Rodriguez, Nicky Davis, Pilot FX, Scott Tarbox, Royal McGee and Vincent Fink. Learn more HERE!
The Arts District Houston is in the First and Sixth Wards and is home to over 300 studio spaces for local artists, designers and performers. Art Alley has events all year, including the monthly Market at Sawyer Yards.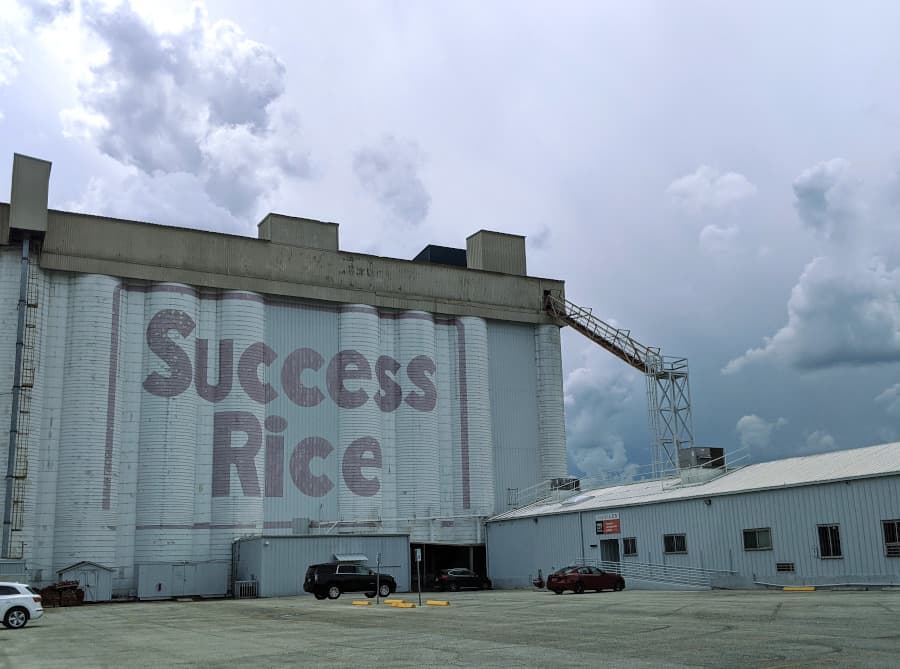 This is tucked behind the train tracks, Momentum Indoor Climbing and Buffalo Bayou Brewing. (I usually enter from Silver Street and Bingham Street.) Once you are there (on a day with no big events), there is plenty of free parking.
To find even more Houston murals, go HERE!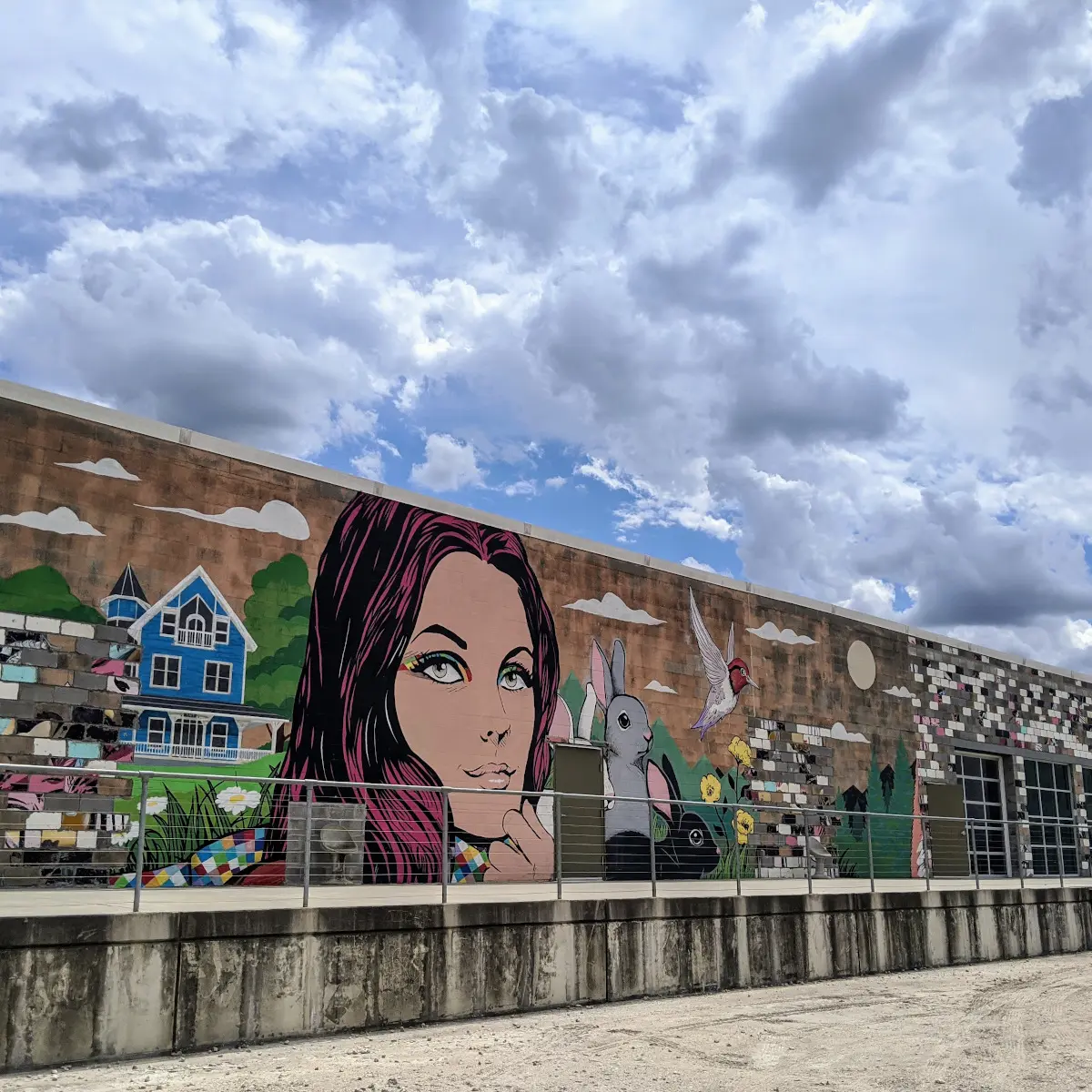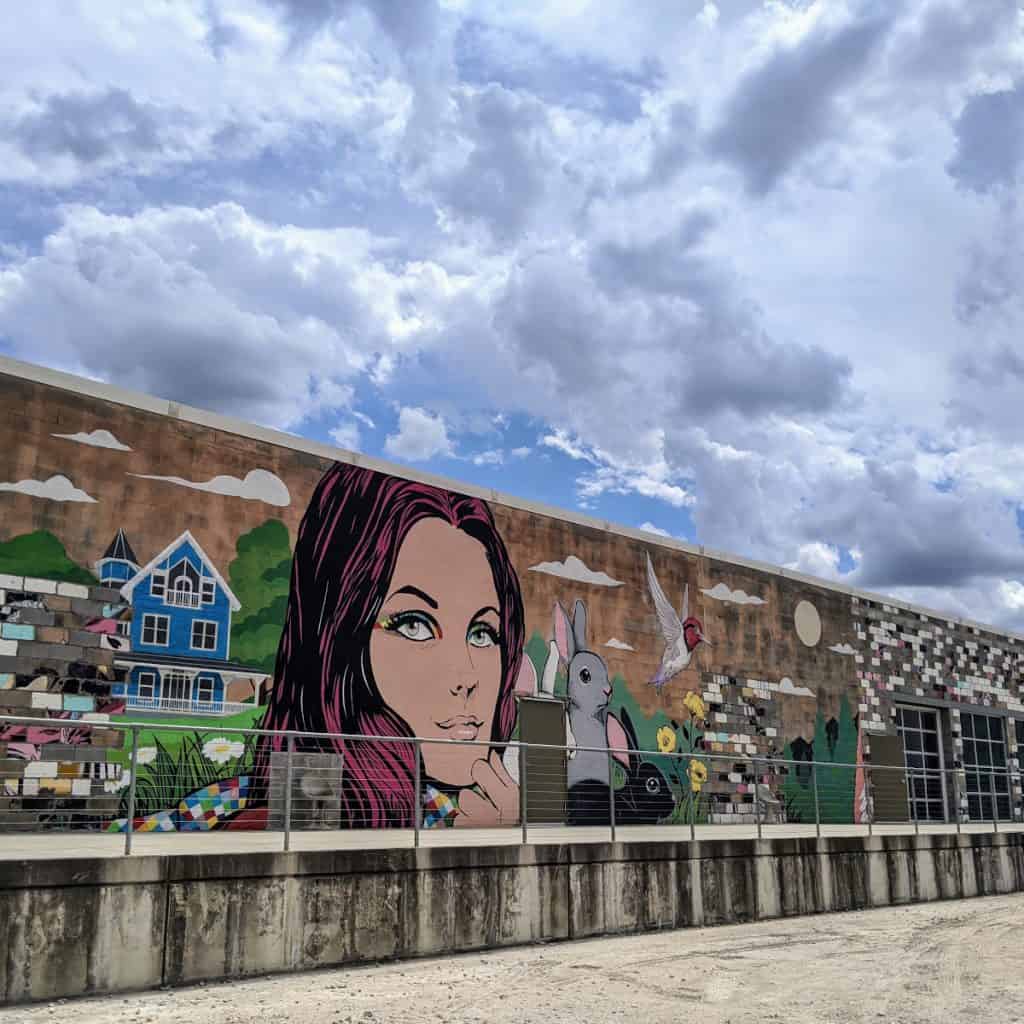 Address:  1502 Sawyer Street, Houston, Texas 77007