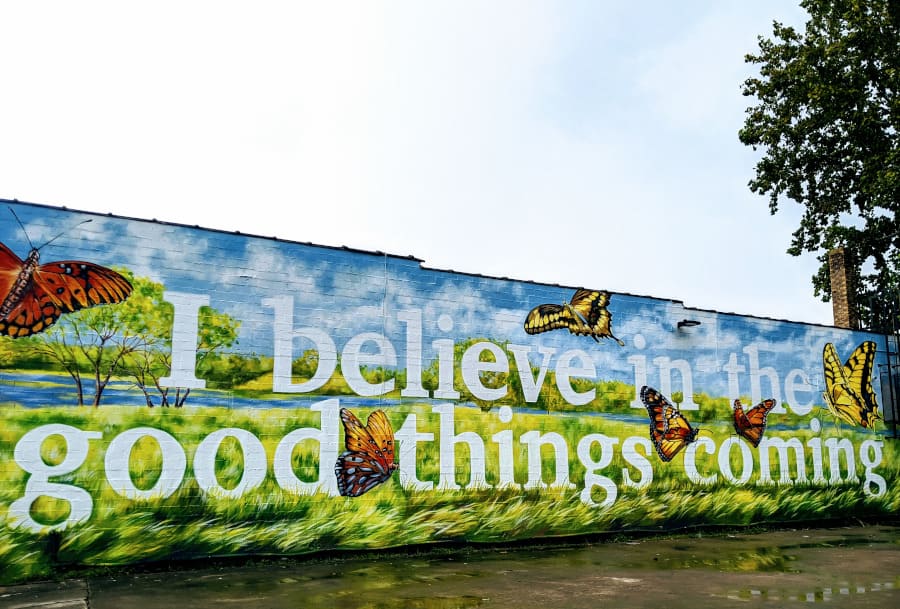 Look at how beautiful this is! The Arts District is in the First and Sixth Wards and is home to over 300 studio spaces for local artists, designers, performers... and murals including I Believe in the Good Things Coming mural by Anat Ronen.
I drive up Houston Avenue almost every day... and one day, this just popped up. It's on the side of Cafe Brussels and Cafeza, tucked behind an iron fence. Maybe it was the fence... or maybe it was the noise coming from back seat... but I didn't see the painting in progress, but I was delighted to see the end result!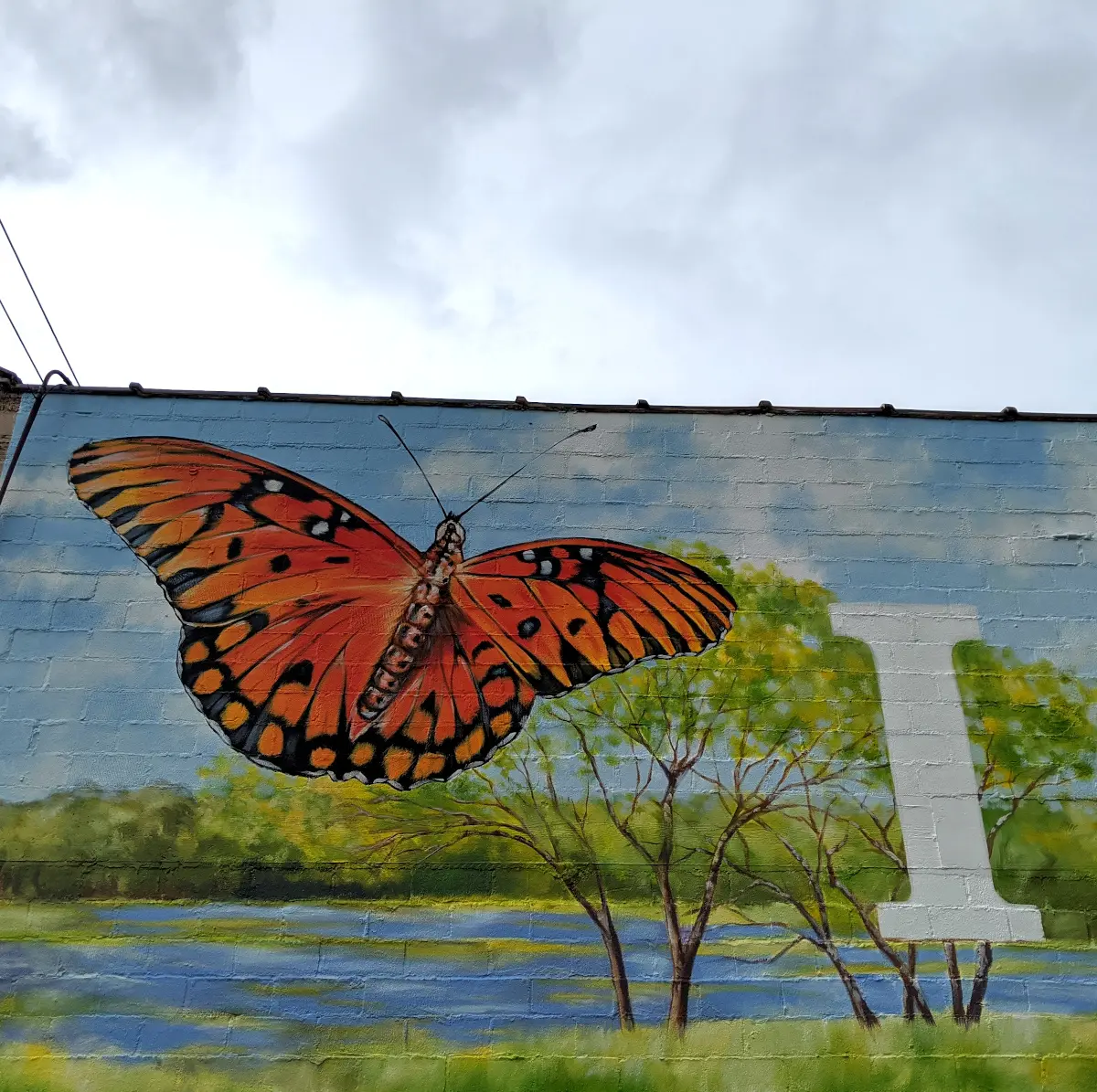 You can see this mural from Houston Avenue. To get to it, you can access the parking lot from Crockett Street and drive around the building.
If you head out to this new mural, stop by Cafe Brussels for lunch or Cafeza for coffee and breakfast. And then go see all the other murals in the area!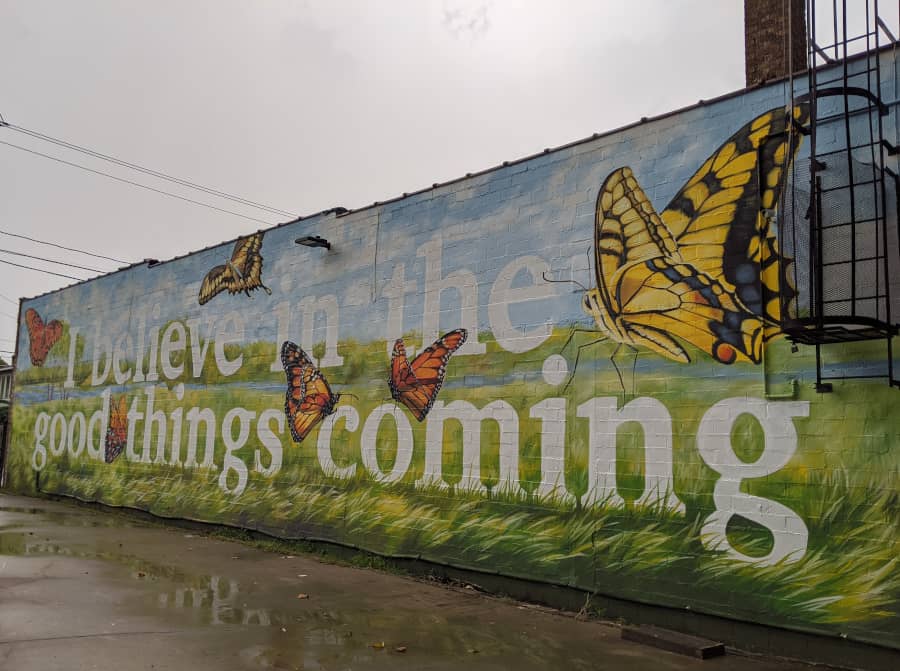 Address: 1718 Houston Ave, Houston, TX 77007
Click HERE for the Houston Mural Map