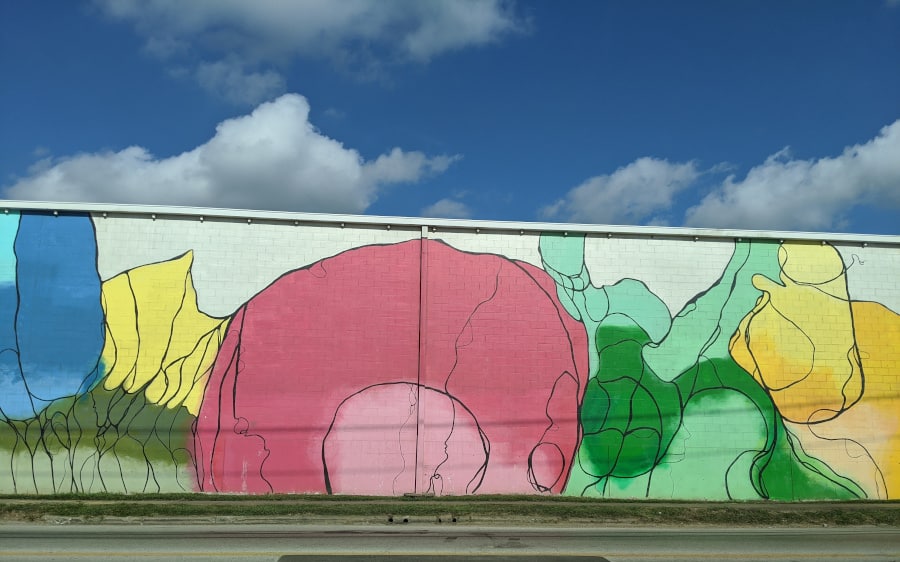 The Arts District is in the First and Sixth Wards and is home to over 300 studio spaces for local artists, designers and performers… and murals, including Rail to the Sea by Artist Janavi M Folmsbee.
The mural is along the rail, which ends at the Port of Houston, hence the mural's title. Learn all about the mural HERE.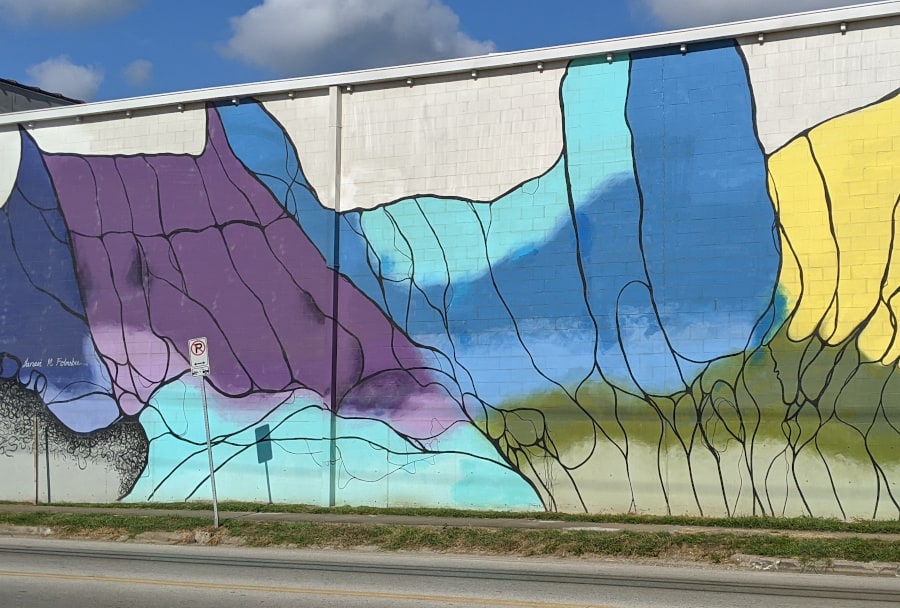 The mural is right along the sometimes busy Sawyer Street. There is free parking across the street at the Silos at Sawyer Yard. Stay to shop in the cool little spot.
To find even more Houston murals, go HERE!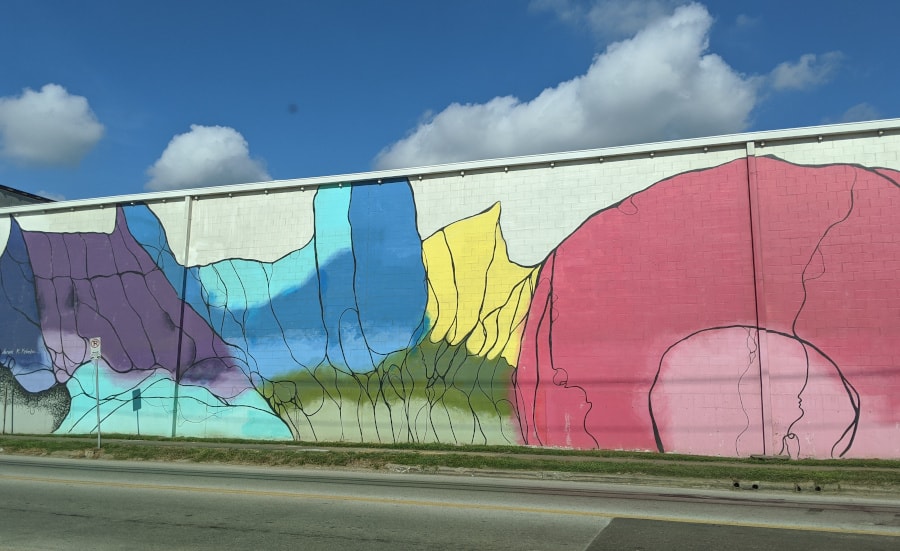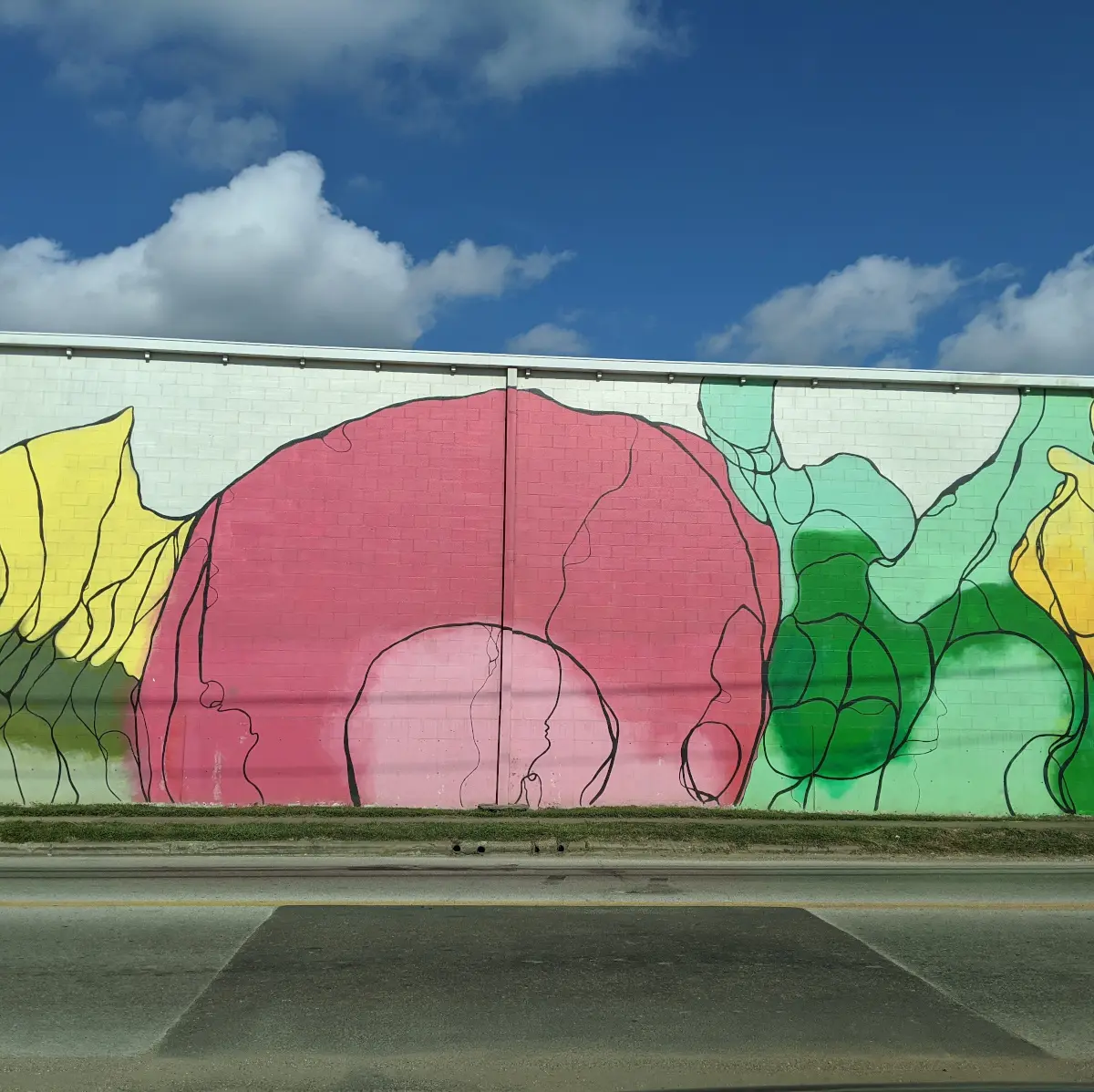 Address: 1501 Sawyer Street, Houston, Texas 77007