Arts District Houston is a great spot to find murals, open artist studios and art lovers. And now there is a new Art is in the Making mural, by David Maldinado, at the new welcome center!
The Arts District Houston Welcome Center is in the Winter Street Studios... and the mural is right outside. Go on a Second Saturday of a month and enjoy the market and open studios.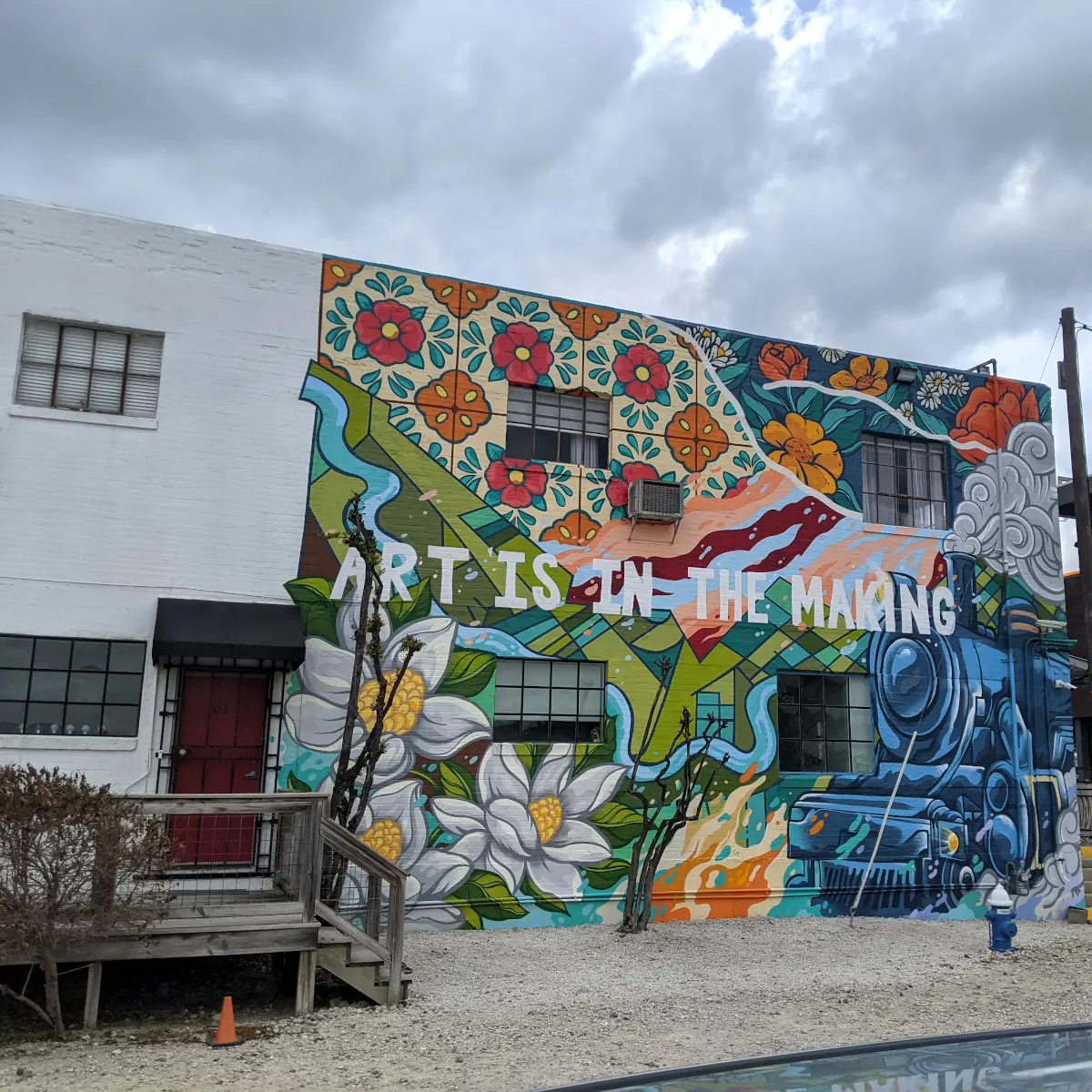 This mural is on the side of Winter Street Studios, where Henderson Street crosses the train tracks. There is a lot of free parking in the lot.
In the same spot you will see the Sawyer Yard Silos and Art Alley. Find all the nearby murals HERE!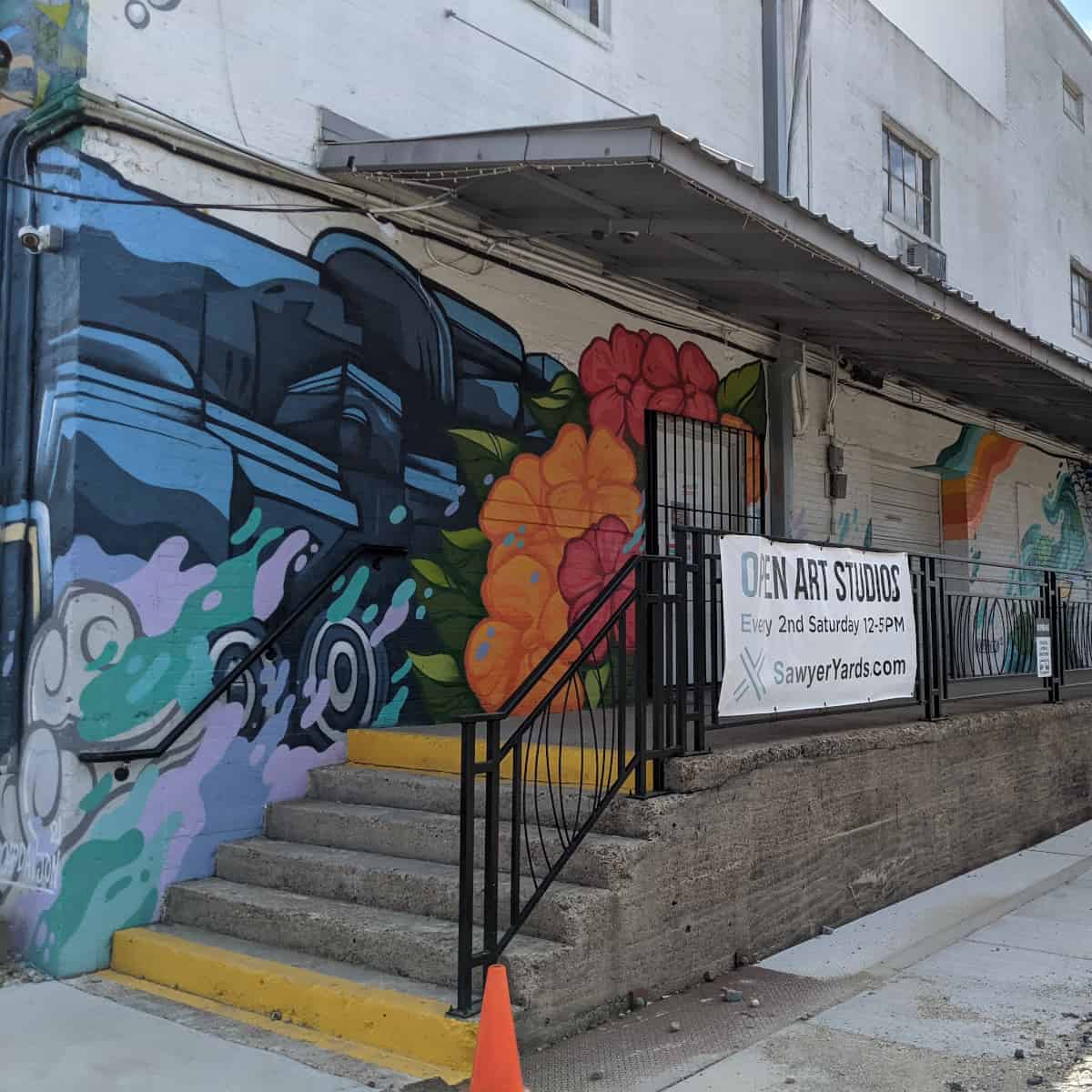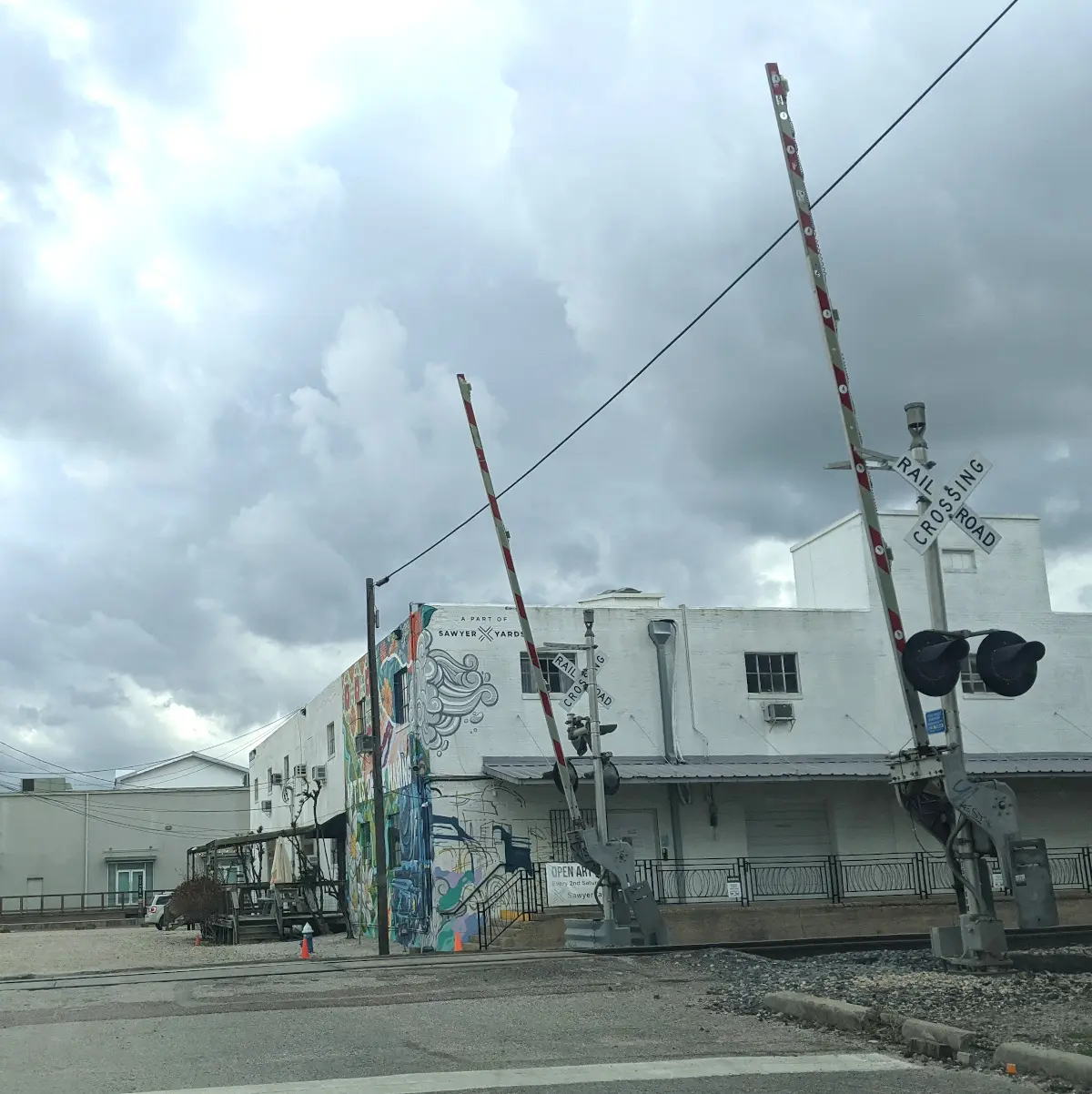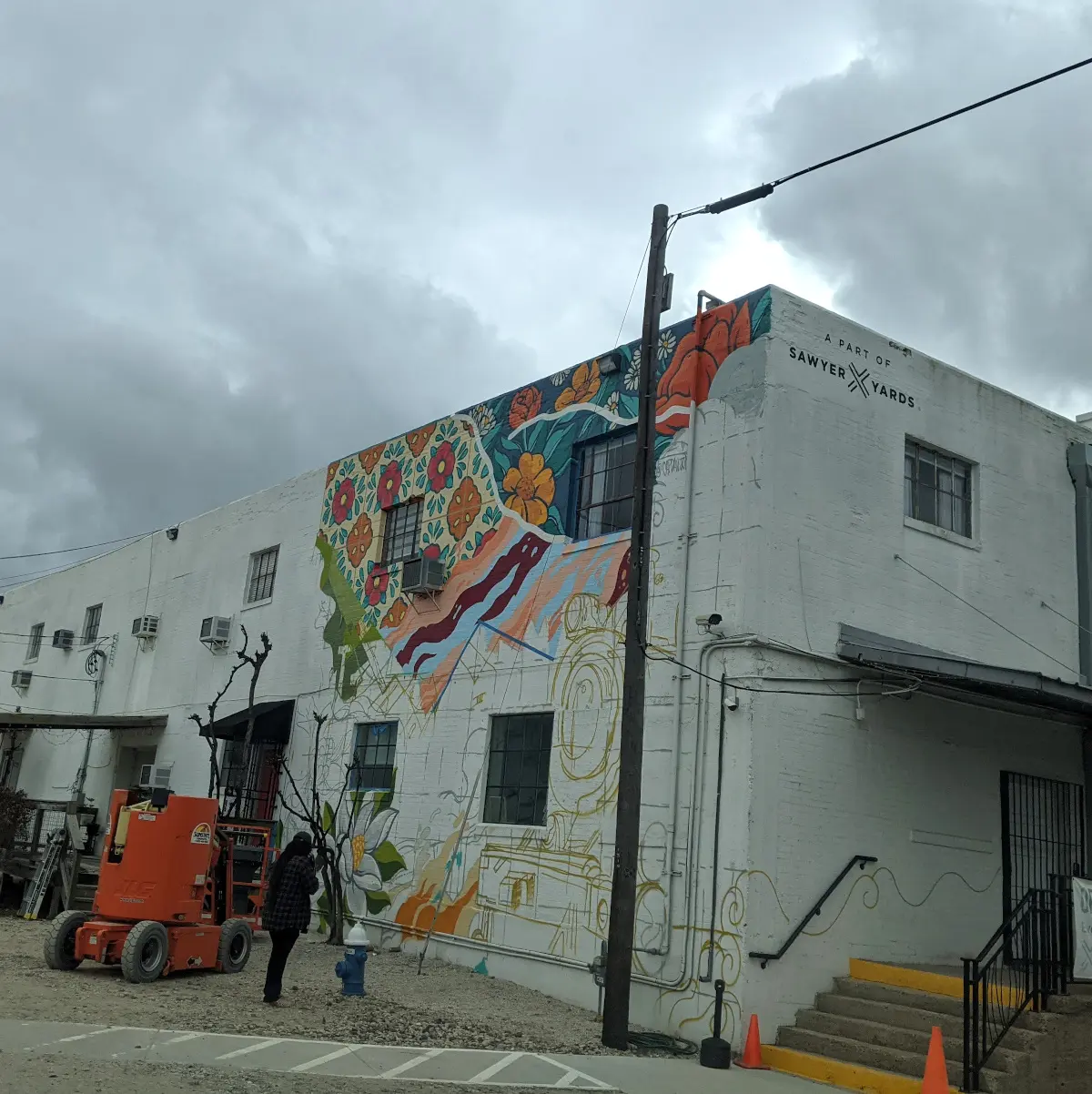 Map to mural:
Click here for the map: Henderson & Winter St, Houston, TX 77007
Find lots of Houston area murals: