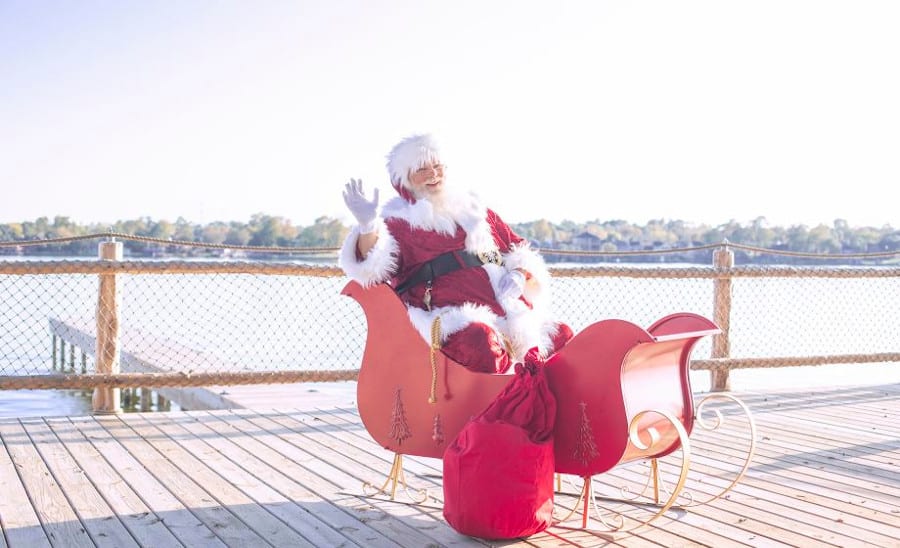 Go have Breakfast with Santa at Margaritaville Lake Conroe. Since the resort is right on the beautiful lake... Santa will arrive by boat!
Enjoy a magical and socially distanced buffet with the whole family while enjoying floor-to-ceiling views of beautiful Lake Conroe!
The event is open to the public and to hotel guests. Reservations are required and may be made by calling 936.448.4400, Option #3, or 936.448.3224.
December 12, 2020 - 10:30am - 1:30pm
Margaritaville Lake Resort, Lake Conroe | Houston
Open to the public, guests, and members.
Adults $38.95 | Children 6-12 $19.95 |Children 5 and under FREE
Plus tax & gratuity
Complimentary Valet at Conference Center Entrance
Learn more about Breakfast with Santa, go HERE. (And to see more pictures of the resort, go HERE!)