My kids absolutely love doing egg hunts in the spring time and they are also crazy about Halloween activities. This year I decided to combine the two and they had a blast!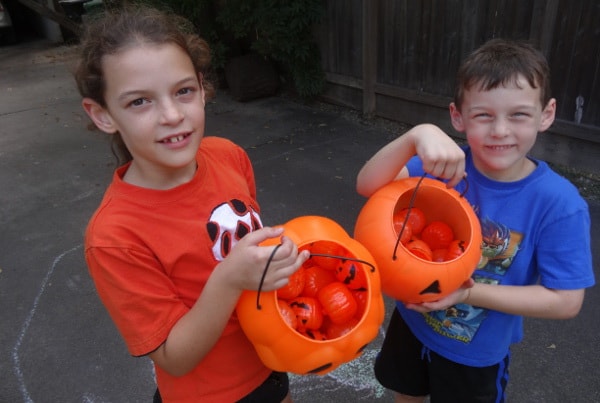 I have a bin full of plastic eggs that sits in the attic for most of the year. This week I got it down and pulled out all the orange eggs (other colors will work too if you don't have enough orange). If you don't have a stash of plastic eggs handy, don't worry. You can get super cute, already-filled jack-o-lanterns on
Amazon
.
I filled the eggs and jack-o-lanterns with candy and treats like Halloween stickers, erasers, spider rings and even little glow-in-the-dark aliens then hid them around the yard. The kids grabbed their Halloween pails and they were off to see who could collect the most!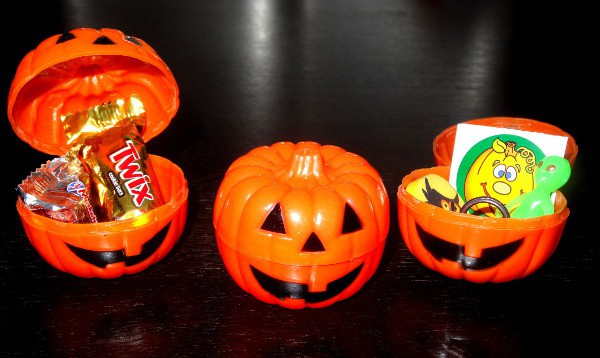 After they had found every one they settled down to go through their loot. A short time later they refilled all the eggs/pumpkins (with the exception of a few pieces of candy and favored toys) and pleaded with me to hide them all again!
After a few times through the cycle of hide-find-open-refill-repeat, I gave them each a sharpie and told them to have fun decorating the eggs. Jack-o-lantern faces, spiders, vampires and ghosts are just a few of the things they decided to draw! For those of you with artists who insist on perfection, we found out that a little rubbing alcohol on a Q-tip works as a great eraser!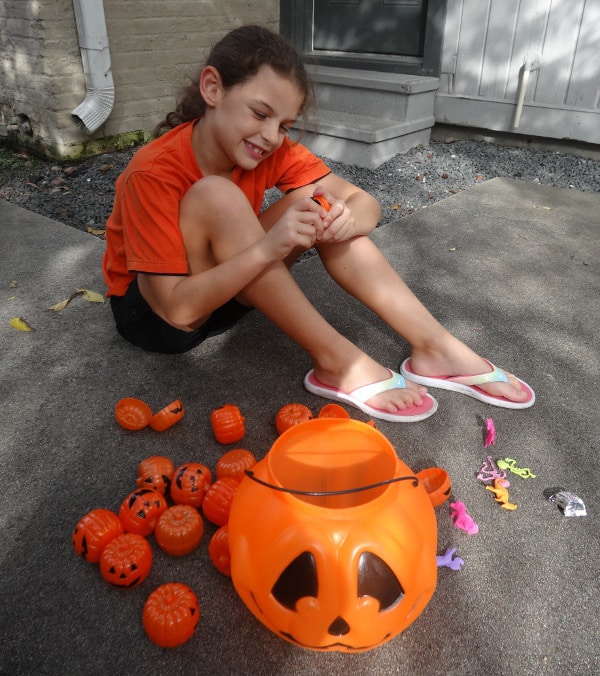 We had so much fun with this activity that we've decided to surprise our friends with it this weekend and after school next week! We usually Boo our friends (go
here
if you don't know about this fun "reverse" trick-or-treat activity), but this year they are going to have to search their yards and porches for their treats!