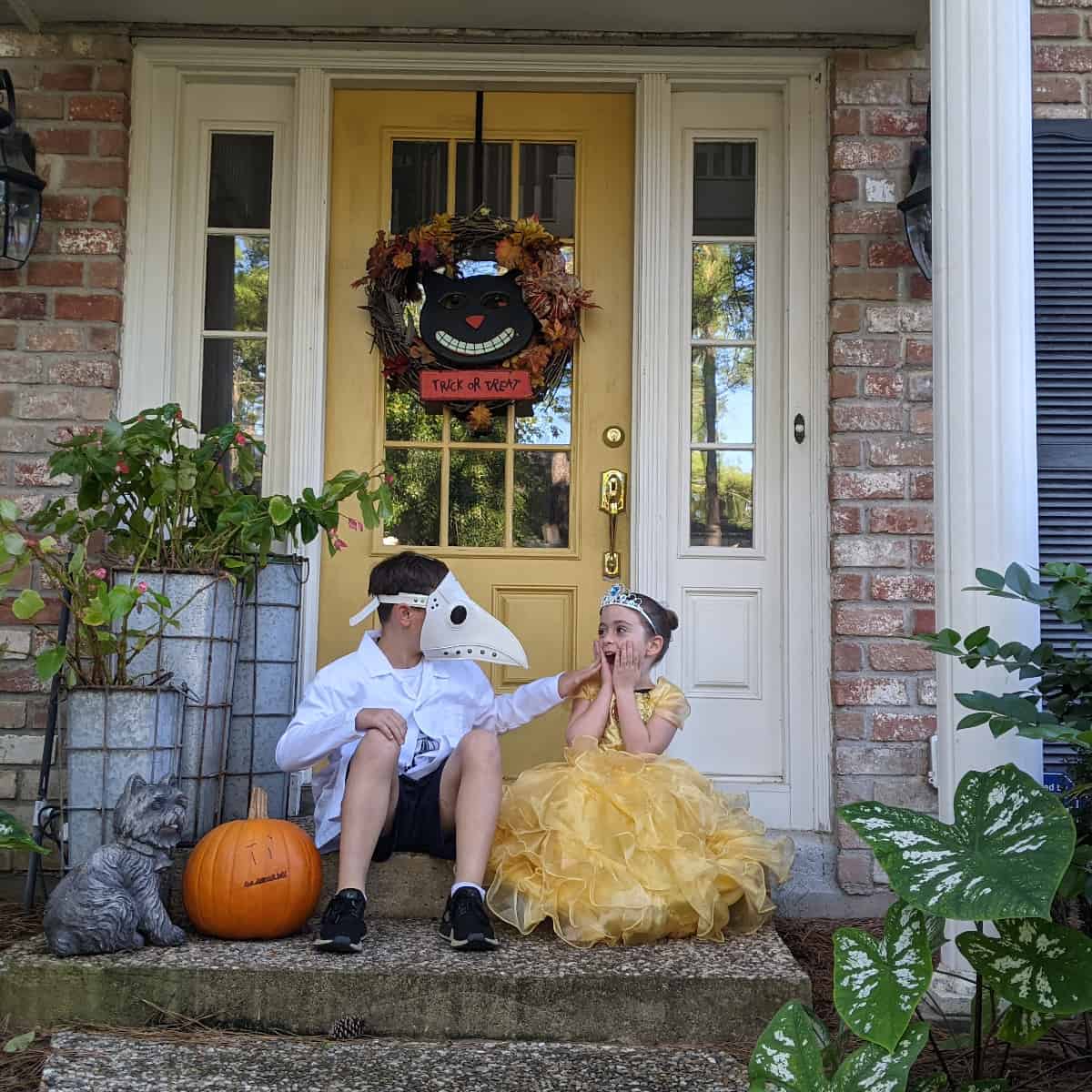 We came home this evening to find that we had been Boo-ed! On our doorstep were two bags full of Halloween goodies.
According to the paper in the bag, to Boo someone, you just print out the paper HERE, fill a bag with treats, leave it on a doorstep and run. It was the first time we've ever been Boo-ed, and it made our day!
The bags left on our step had candy, Halloween crafts and odds and ends. The instructions say to keep the chain going and Boo someone the next day. So we got to work and started to assemble our own bags. The website also says to fill at least two bags. We made 5 so all little brothers and sisters were included.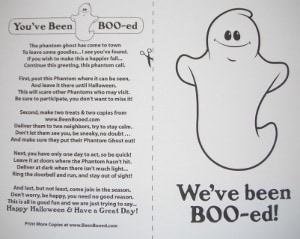 Have you been Boo-ed? If not, go HERE and start the Boo-ing in your neighborhood!