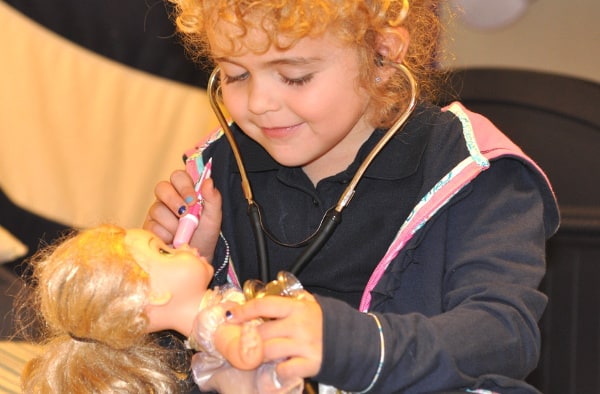 Do you have a little doctor? Do you have a lot of dolly check ups at your house? If so, be sure to get a spot at our next Meet-Up!
On November 22, 2014 at 12:30pm, we will meet at West University Wellness to learn what a Chiropractor does! Bring your doll or stuffed animal to do your own check up! Just be quick, because the spots are very very limited for this extra special meet-up!
If you want to join us on November 22, 2014 at 12:30pm, you must:
1. Fill out the form below.
2. Be one of the first 12 to respond. Spaces are very limited! The last events filled very very quickly. You will receive an email saying you have a spot or you are on the waiting list.
3. If you get a spot, bring your doctors to West U Wellness on November 22 at 12:30pm. (5180 Buffalo Speedway, Houston, TX 77005)
4. Make every effort to attend. Since spaces are so limited, we want as many little doctors to get a chance as possible. If you need to cancel, email me at Jill @ BigKidSmallCity.com right away.